Fellow.app
Remote Meeting Agenda Software
Run effective virtual meetings with distributed employees 🌏. Fellow is the meeting agenda app that helps remote teams stay on track.
Trusted and loved by the world's best teams
Fellow is the meeting agenda software that empowers managers and their teams to…
Collaborate on meeting agendas and talking points

Save templates and agendas for recurring meetings

Assign clear action items and takeaways for every meeting

Request feedback from meeting attendees
Plan meeting agendas collaboratively
Create a shared meeting agenda and edit notes simultaneously. Once the meeting is over, send the meeting notes to all attendees to ensure everyone is on the same page!

✓ Get notified about upcoming meetings

✓ Encourage attendees to add talking points to the agenda

✓ Cross out discussion points as the meeting evolves

✓ Use the private notes section to record your thoughts
Try it for free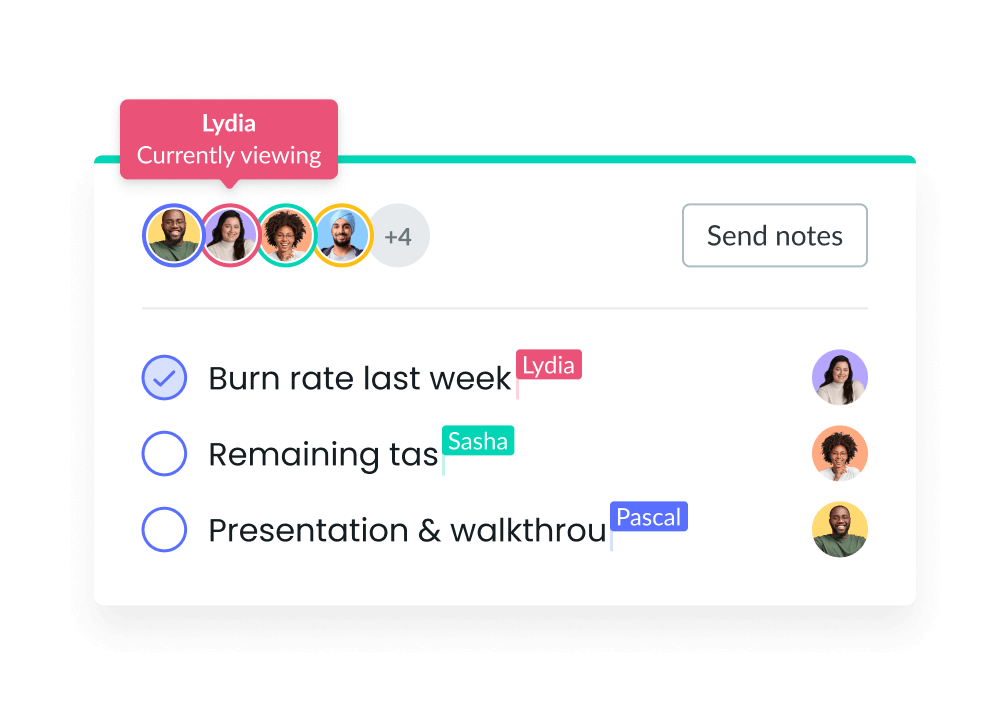 Delegate action items
Foster accountability by following-up on the takeaways that come out of every meeting.

✓ Create and delegate action items as the meeting evolves

✓ Hold everyone accountable by following up on assigned tasks

✓ Organize your meeting action items in one personal to-do list

✓ Stay on top of all the things you promise your fellow teammates

Try it for free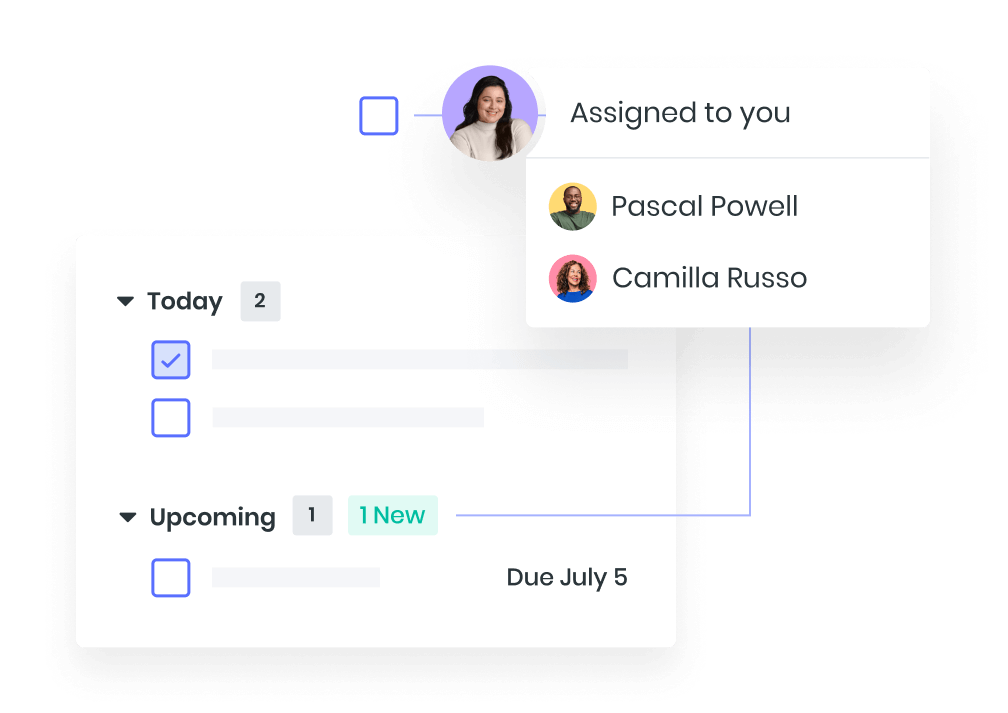 Request and respond to meeting feedback
Measure the effectiveness of your meetings by asking employees for their feedback.

✓ Send feedback requests to meeting attendees

✓ Get access to Fellow's suggested feedback questions and templates

✓ Choose from a dynamic set of question types – including text, emoji, and star ratings

✓ Respond to feedback requests right from messaging apps like Slack

Try it for free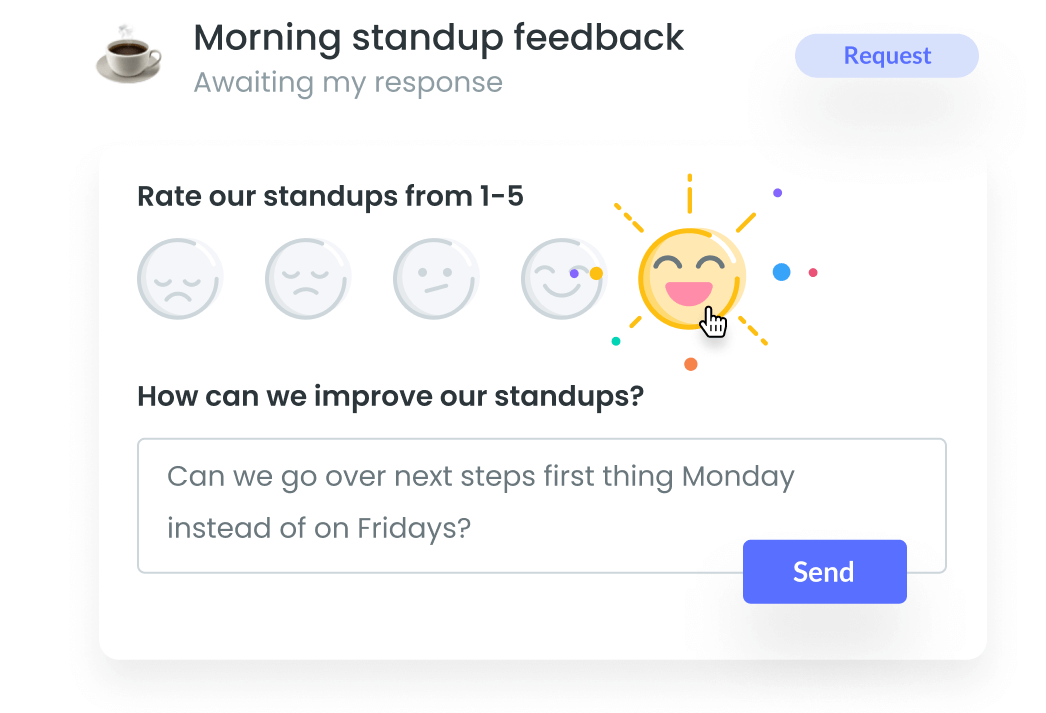 "Fellow solves three key problems around running meetings. First, creating the agenda. Then, with the ability to take notes, meeting management becomes much simpler. And finally, tracking the action items that come out of every meeting. Having everything in Fellow means we can track it and follow up on it."

Mychelle Mollot

Chief Marketing Officer
Run delightful meetings with Fellow
See why leaders in 100+ countries are using it today.
Log in