Compare
Fellow vs. Google Docs
See why users choose Fellow over Google Docs to build and collaborate on meeting agendas, track action items, exchange feedback, and move work forward.
Trusted and loved by the world's best teams
Unlike Google Docs, Fellow was purpose-built to help teams have more productive meetings
In the same way that you wouldn't use Google Sheets as your CRM at scale, it doesn't make sense to use Google Docs for your meeting agendas. Fellow is the perfect tool to organize and collaborate on meeting agendas, track action items, exchange feedback, and more.
Pro Tip
Fellow takes the best parts of Google Docs — collaborative note taking and note versioning — and adds to it a full suite of features that are specifically centered on meeting productivity.
A meeting-centric experience
Fellow was purpose-built for teams and their meetings, Google Docs was not.

The entire platform is designed to ensure that you, and your team, have more engaging and productive meetings from the moment you sign up.

No manipulation of a doc or hacking together solutions required.
Try it for free
A side-by-side view of your calendar and meeting notes
Finding meeting notes in a sea of Google Docs is painful. With Fellow, your meeting notes are linked to your calendar events.

After you sign up for Fellow and sync your calendar, you'll see your meetings in Fellow and can begin preparing your agendas.
Try it for free
Company-wide meeting templates
Where Fellow really outshines Google Docs is in its ready-to-use meeting templates.

From skip level to one-on-one meetings, design sprints to daily standups, we've built a number of templates for you to use.

Want to create your own? Add your templates and save them to your company account.
Try it for free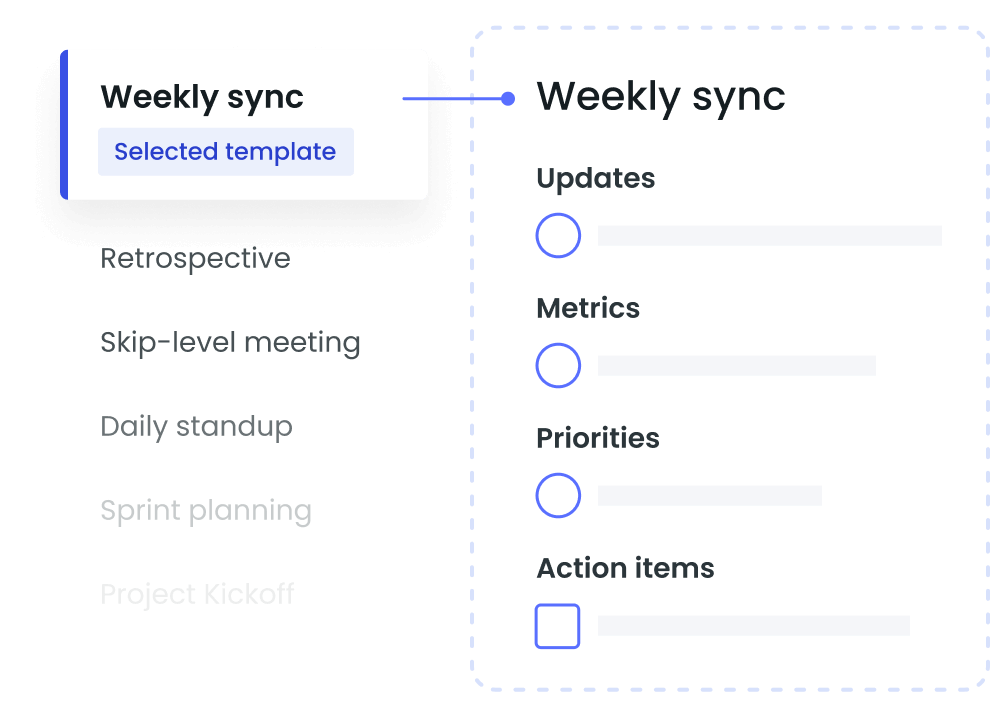 Aggregated action items across meetings
While it's true that Google Docs allows you to assign action items to folks inside the doc, there's no way to aggregate your to-dos across multiple docs.

Fellow tracks all of your action items from every meeting you have and organizes them for you in a central location.
Try it for free
Spend less time searching for Google Docs and more time having meaningful conversations
Fellow removes the burden of administration and organization from you (and your team!) completely and allows you to focus on what matters: having productive meetings that are worth showing up to.
Pro Tip
Gather your team in Fellow to have more productive and collaborative meetings. It's also where you can keep a historical record of truth for your work and track important projects, conversations, and priorities.
Suggested questions for 1-on-1s
While Google Docs may provide you the container for the conversation, it won't help you out if you're lost for words.

If you've ever had a hard time coming up with conversation ideas for 1-on-1 meetings, the suggested questions in Fellow will help you identify talking points.

Simply click a suggested question and it'll appear in your meeting agenda.
Try it for free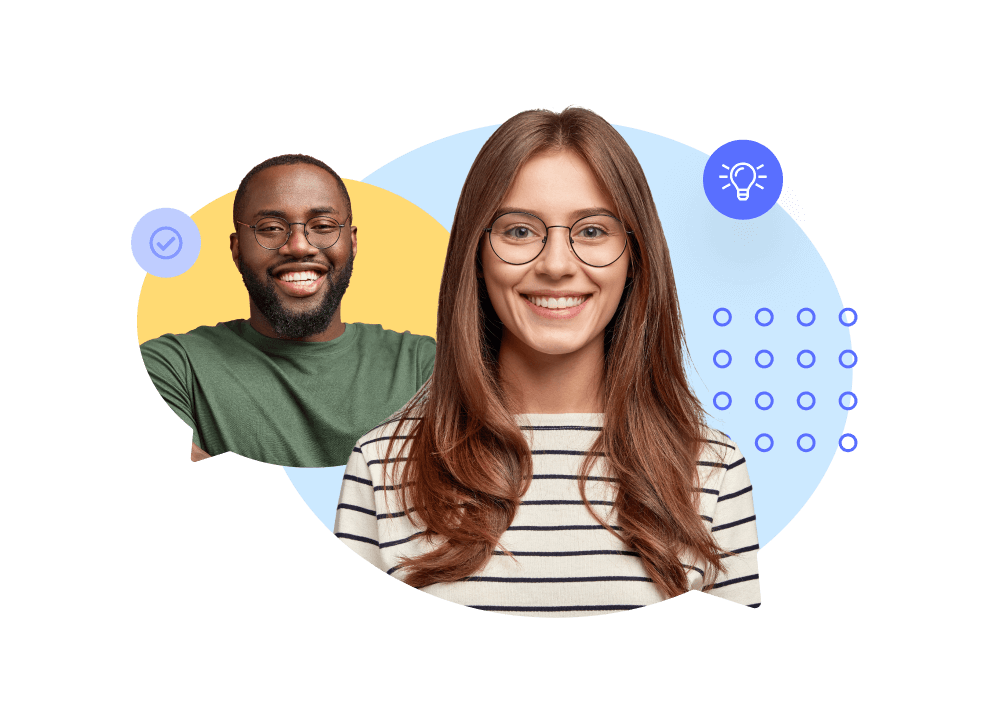 Feedback and recognition
Top performing organizations perform best in an environment of open communication and continuous feedback.

Whether it's manager-to-employee, employee-to-manager or peer-to-peer, Fellow makes sending and asking for feedback easy and fun.
Try it for free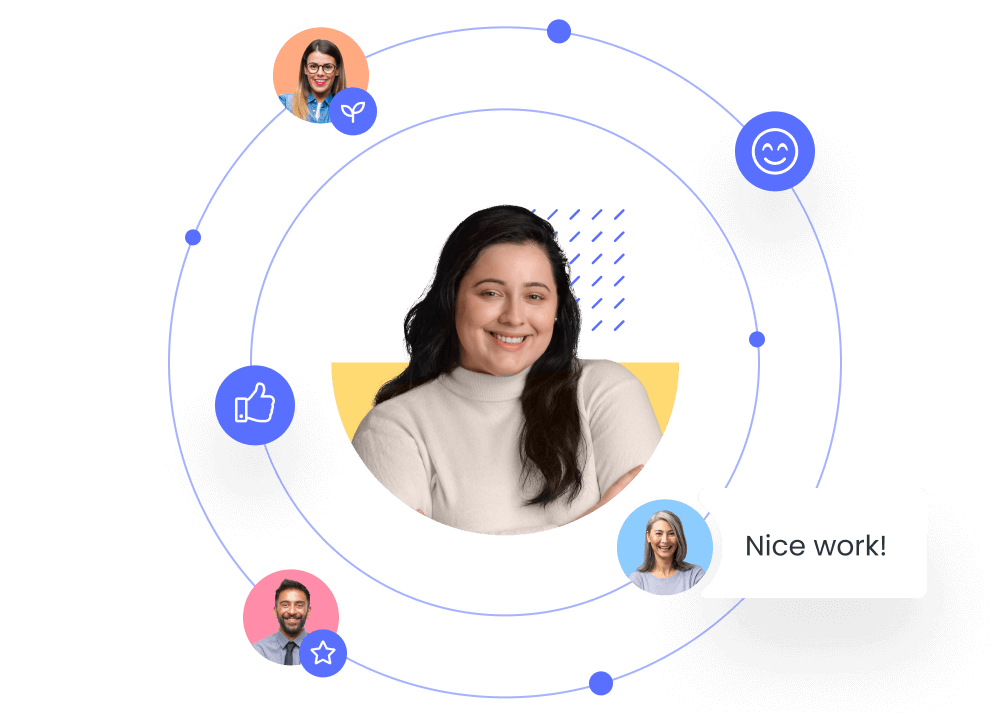 Helpful notifications and prompts
Fellow's goal is to make all meetings more productive and to do that, busy managers and team members need helpful prompts about upcoming meetings.

Fellow has key integrations with Slack, Jira, Asana, Zapier, and more, that will help you stay on top of upcoming meetings so that you show up prepared and ready to talk.
Try it for free
"Fellow solves three key problems around running meetings. First, creating the agenda. Then, with the ability to take notes, meeting management becomes much simpler. And finally, tracking the action items that come out of every meeting. Having everything in Fellow means we can track it and follow up on it."

Mychelle Mollot

Chief Marketing Officer
Getting started is easy…
Make meetings productive with Fellow.
Log in