Our security commitment
At Fellow, we pride ourselves in helping teams run productive meetings while prioritizing privacy and security.
We're committed to ensuring that your notes and action items are safe and secure.
Rated #1 meeting management software on G2 + trusted by the world's best teams
Compliance Certifications
SOC II Type 2
Fellow has been undergoing SOC 2 audits by an AICPA accredited third parties since 2020. Our latest SOC 2 Type II report covers an observation period ending October 31, 2022, for the criteria of Security and Confidentiality.
GDPR
Fellow takes a proactive approach to privacy with internal policies, personnel training, a Secure User Deletion protocol, and GDPR compliant data processing agreements. For more info on our GDPR processes check out our privacy policy under GDPR compliance.
Security Practices
Network Security and Vulnerability Management
Fellow hosts its server infrastructure on Amazon Web-Services (AWS) which has a robust security infrastructure. Communication between services is encrypted – between our app and end users' browser (HTTPS), and data at rest is encrypted using AES 256-bit encryption.

Fellow also maintains the following vulnerability management systems:
· Endpoint Monitoring
· Ongoing vulnerability scans
· Static code scans
· Third party penetration testing
Learn more
Data Privacy
Meeting notes and action items are only accessible by people who were invited to that specific meeting, or if someone with access grants them permission. Which means that only the relevant people will be able to view/edit meeting notes

In terms of overall data privacy – first and foremost, the customer owns their data! Any info entered into Fellow (including notes and feedback) will not be used for any other purpose but to provide our services. Fellow allows for the designation of various roles on your workspace including admin, manager and individual-contributor to ensure that important info is seen only by the appropriate people.
Learn more
Software Development Practices and Security
Fellow utilizes secure software development practices outlined in its software development lifecycle documentation. The team maintains separate environments for development, staging, and production and production data is not used during staging/development.

Before code is deployed to production, it undergoes code reviews with an emphasis on security, automated tests, and manual tests. We have a full continuous integration CI pipeline that ensures that our full suite of tests run before a production deploy.
Learn more
Access, Identity, and People Security
Fellow employs internal security controls to ensure that only people who need access to critical services have that access. This access is rigorously tracked, reviewed, and controlled tightly using Role-based Access Controls (RBAC)

Team members at Fellow have undergone both criminal background checks, reference checks, and have signed nondisclosure agreements to ensure confidentiality at all information collected on our systems.
Learn more
Questions?
We place a high value on security and privacy! If you would like to learn more details about our security and compliance measures, we have some additional resources available.

✔︎ Privacy Policy
✔︎ Terms of Use
✔︎ Security & Compliance

If you have any questions or concerns, please contact support@fellow.co or your account manager.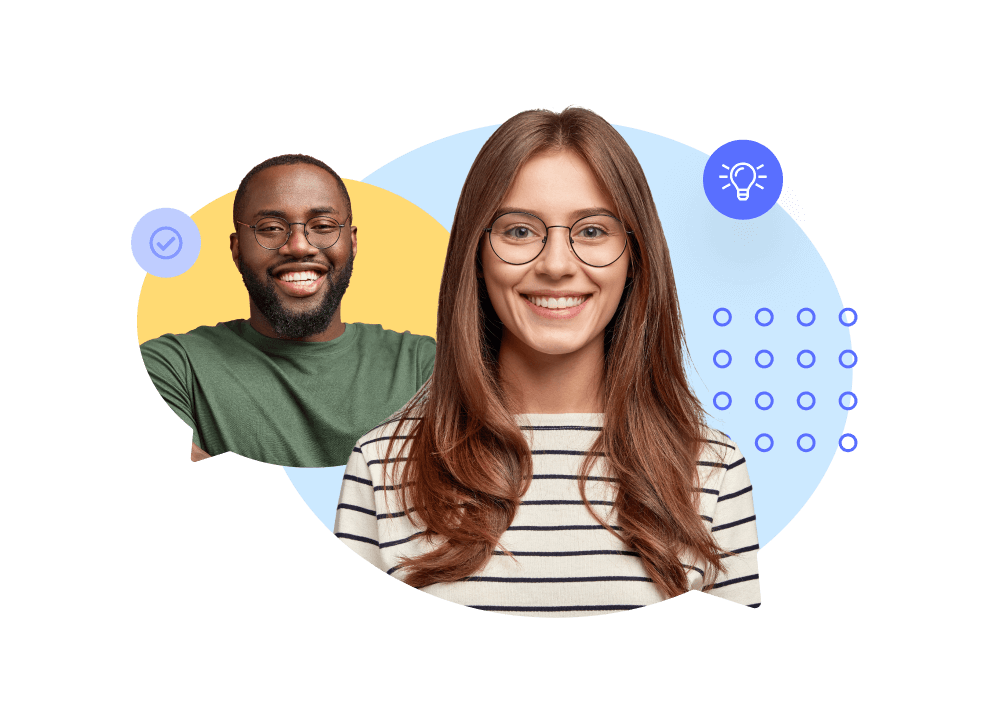 Getting started is easy…
Make meetings productive with Fellow.
Log in
Fellow is trusted by …
"Fellow has been a game-changer for us. I love how lightweight and easy it is to use. It intuitively builds into my day-to-day rhythm, and the natural flow of Shopify, making it so much simpler to have valuable conversations."

Brittany Forsyth

Former Chief Talent Officer

"Fellow has increased my productivity and has resulted in more collaborative 1:1s & team meetings. My team loves capturing their own agenda items. Getting prompted to add talking points is super handy when jumping from one meeting to the next."

Sabrina Leblanc

Senior Director of Customer Success

"One of the best additions to our feedback loop has been the company-wide adoption of Fellow. It provides an amazing platform for constant conversations and direct feedback between managers and direct reports."

Justin Schiefner

VP of People Operations & Culture

"Fellow has completely changed the way we manage remote meetings. With 100+ people in 32 different countries, Fellow was one of the tools that took our remote meetings from confusion to clarity."

Liam Martin

Co-Founder & Remote Work Advocate