Back to Template Gallery
Board Meetings
Templates to run successful board meetings to discuss policy issues, major problems and perform the legal business of the board.
Formal Board Meeting
See an overview of a typical board meeting agenda and the areas you need to report on as the minute taker.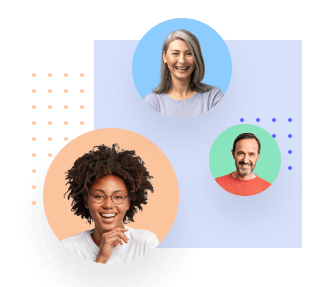 SaaS Board Meeting
Run effective SaaS board meetings with this tempate by David Sacks - entrepreneur, investor, and general partner of Craft Ventures.
Monthly Business Review
Each month, use this templates as a guide to help discuss the business' overall performance and potential adjustments
Non-profit Board Meeting
Before your next non-profit board meeting, check out this template to make preparing easy.
Frequently Asked Questions
Why use a board meeting template?
With board meeting templates, you can plan more effective meetings by organizing the talking points before hand and saving your board members time. Board meeting templates help you move between meeting topics smoothly and make sure that all important talking points are addressed.
What makes a good board meeting agenda?
A good board meeting agenda will serve the purpose of the meeting. In this case, a well executed board meeting agenda will allow the executives of the organization and the board members, to make key decisions on the critical issues and strategic objectives of the company.
What are the main items to include in a board meeting agenda?
A well executed board meeting agenda typically includes topics such as: discussing strategic plans for the organization, important events, company performance (KPI's), organizational changes, problems and opportunities and action plans.
"I spend my days in a lot of meetings and work with various teams across the company. Fellow is a great tool to stay organized and follow up on the action items that inevitably come out of every meeting. It's been a game-changer for our team."

John Gleeson

VP of Customer Success
Your team will thank you
See why leaders in 100+ countries use Fellow.
Log in