Meetings
Productive meetings start with an agenda
Meetings being booked without a purpose or going completely off-topic? Fellow's collaborative approach transforms meetings into productive work sessions you'll want to attend.
Trusted and loved by the world's best teams
How to make meetings worth showing up for…
Show up prepared

Review past notes and encourage everyone to add talking points to the meeting agenda.

Collaborate on notes

With a full history of meeting notes archived in Fellow, you'll never forget what was discussed.

Record action items

The most important work comes after the meeting. Ensure that your team has clear objectives by recording action items in one spot.

Send meeting notes

With a single click of a button, you can send meeting notes via email or Slack so that everyone feels like they were a part of the discussion.
Apply time-saving templates
Use one of Fellow's pre-built templates to save time and spark ideas for your next meeting. Already have a favourite way to run your meeting? Build your own template, save it for later, and ditch the stress of creating an agenda from scratch.
Try it for free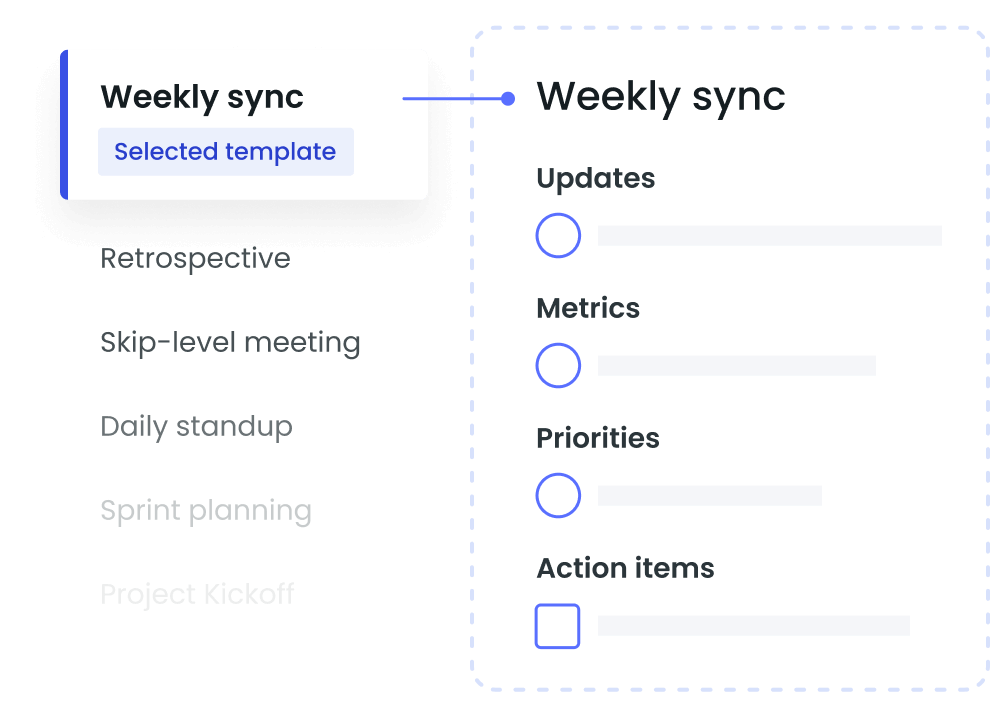 Build meeting agendas collaboratively
Most meetings go off-track due to a lack of direction. But a well-run meeting can foster communication and collaboration. Fellow's easy-to-use agenda builder ensures that your meetings start with clarity and everyone feels inspired to contribute.
Try it for free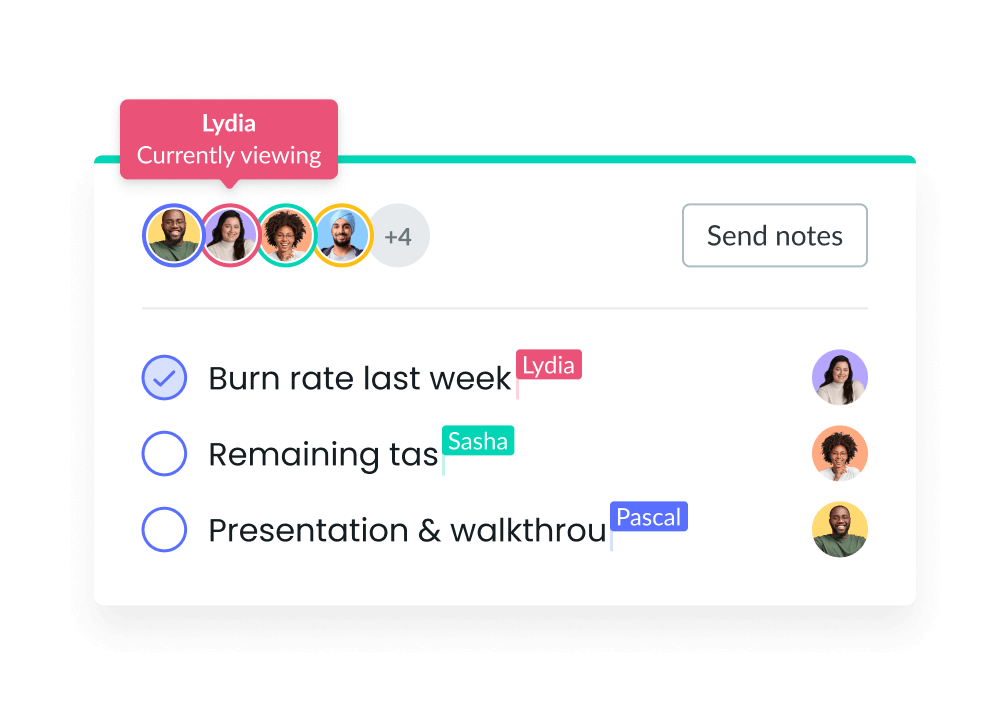 Take meeting notes in real-time
It's easy to forget the discussions, decisions, and action items that happen across your many meetings. With Fellow, you can have one source of truth for every meeting, boost transparency and accountability, and never forget what was discussed.
Try it for free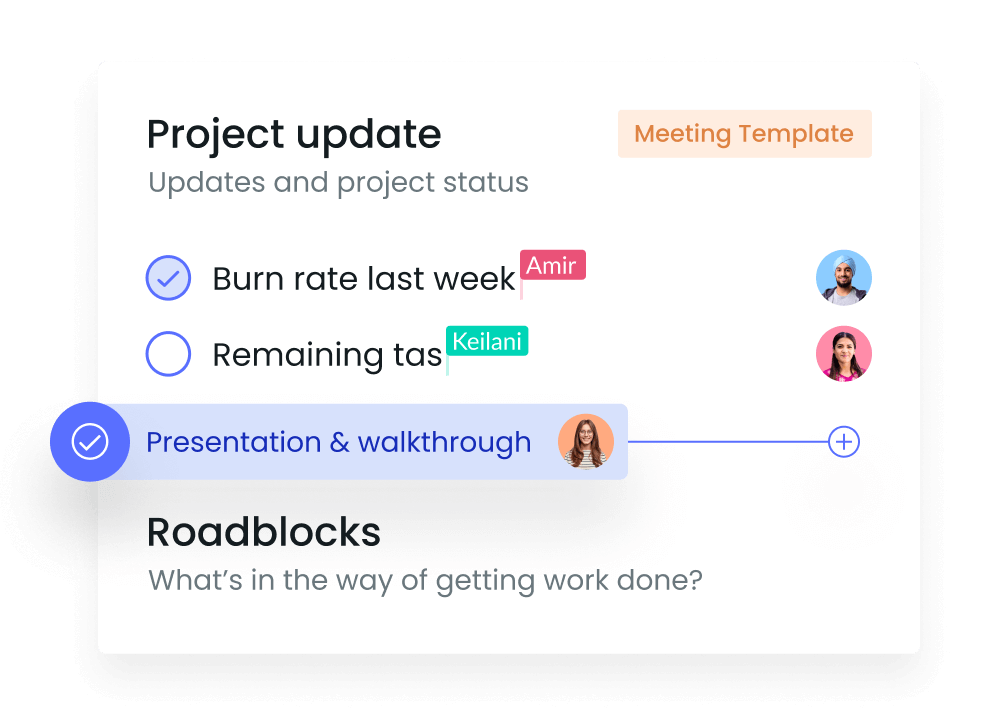 Pro Tip
For recurring meetings, scroll down to review past agendas so you never forget what was discussed.
Keep track of action items and decisions
Throughout your many meetings, the sheer volume of meeting information stored can be overwhelming to find. With Fellow, gather and organize all your meeting data using tags to track any and all specific information.
Try it for free
Gather feedback about every meeting
Exchanging feedback is a great way to continuously improve your meetings. Fellow makes it easy to ask for feedback about meetings by automating feedback requests after a meeting ends.
Try it for free
"Fellow solves three key problems around running meetings. First, creating the agenda. Then, with the ability to take notes, meeting management becomes much simpler. And finally, tracking the action items that come out of every meeting. Having everything in Fellow means we can track it and follow up on it."

Mychelle Mollot

Chief Marketing Officer
Run delightful meetings with Fellow
See why leaders in 100+ countries are using it today.
Log in