Fellow.app
One-on-one meeting software
Collaborate on meeting agendas, assign action items, get suggested conversation topics, and exchange feedback. Fellow is the one-on-one meeting app your team will love. 💙
Trusted and loved by the world's best teams
Fellow is the one-on-one meeting software that empowers managers and their teams to…
Collaborate on a meeting agenda before every one-on-one

Centralize all action items from different meetings in one personal to-do list

Assign clear action items and takeaways at the end of each meeting

Keep track of work interactions and feedback over time
Plan one-on-one agendas collaboratively
Create a shared one-on-one document with each direct-report and edit notes simultaneously.

✓ Get notified about upcoming one-on-one meetings

✓ Collaborate on talking points before your one-on-one

✓ Cross out discussion points as the meeting evolves

✓ Use the private notes section to record your thoughts
Try it for free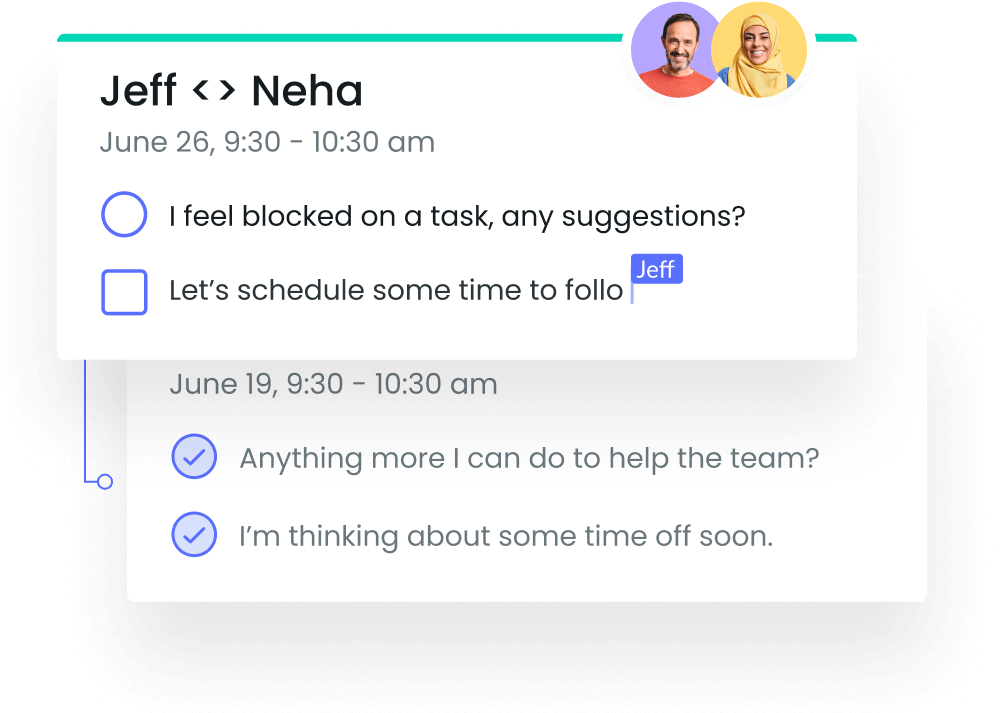 Power your conversations with Fellow's suggested templates
Wondering what to ask during your next one-on-one? Fellow suggests topics and templates to make your meetings more effective.

✓ Use Fellow's one-on-one templates and suggested topics to have more productive conversations

✓ Customize your own templates and save them for recurring one-on-one meetings

✓ Receive smart suggestions on what to ask your teammates.

Try it for free
Record action items from all your one-on-one meetings
Fellow centralizes all the action items from your different one-on-ones in one easy-to-read to-do list, so you're always on track.

✓ Write clear takeaways for every meeting

✓ Keep track of your action items and meeting notes in one place

✓ Stay organized and accomplish everything you promise your fellow teammates

Try it for free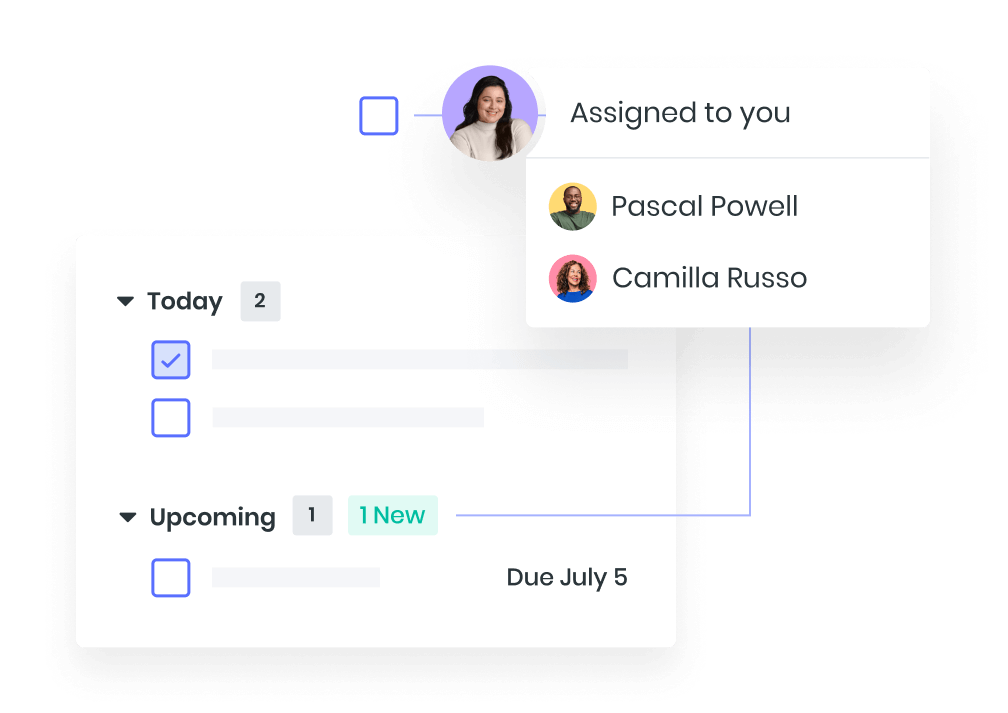 "Fellow helps my team have more collaborative one-on-one meetings. My teammates love capturing their own agenda items, and getting prompted is super handy when jumping from one meeting to the next."

Sabrina Leblanc

Senior Director of Customer Success
Run delightful meetings with Fellow
See why leaders in 100+ countries are using it today.
Log in