Team meetings that inspire productivity and collaboration
Fellow helps your team build great meeting habits through collaborative agendas, real-time notetaking, and time-saving templates.
Trusted and loved by the world's best teams
Why are team meetings important?
Bringing your team together on a regular basis is a great way to set clear priorities, boost team morale, and encourage collaboration.
Pro Tip
Effective team meetings start with an agenda. Build your own or use one of Fellow's pre-built team meeting agenda templates.
A meeting agenda app can help you and your team…
Stay organized

Keep meeting notes in one place, look back on past decisions, and never forget what was discussed.

Show up prepared

Collaborate on a meeting agenda that inspires a productive group conversation.

Save time

Carry over incomplete talking points and action items from previous team meetings.

Exchange feedback

Ask your team for suggestions and feedback about your team meeting.
Encourage everyone to show up prepared
It's rare to have a productive conversation when nobody has a plan for what to talk about.

With Fellow, your team can collaborate on an agenda, prepare materials in advance, and write questions to ask during the meeting.
Try it for free
Bring all voices into the conversation
If you're brainstorming ideas and making decisions, you'll get better results when your whole team contributes.

Fellow's real-time notetaking tool promotes collaboration and encourages everyone to participate actively in the conversation.
Try it for free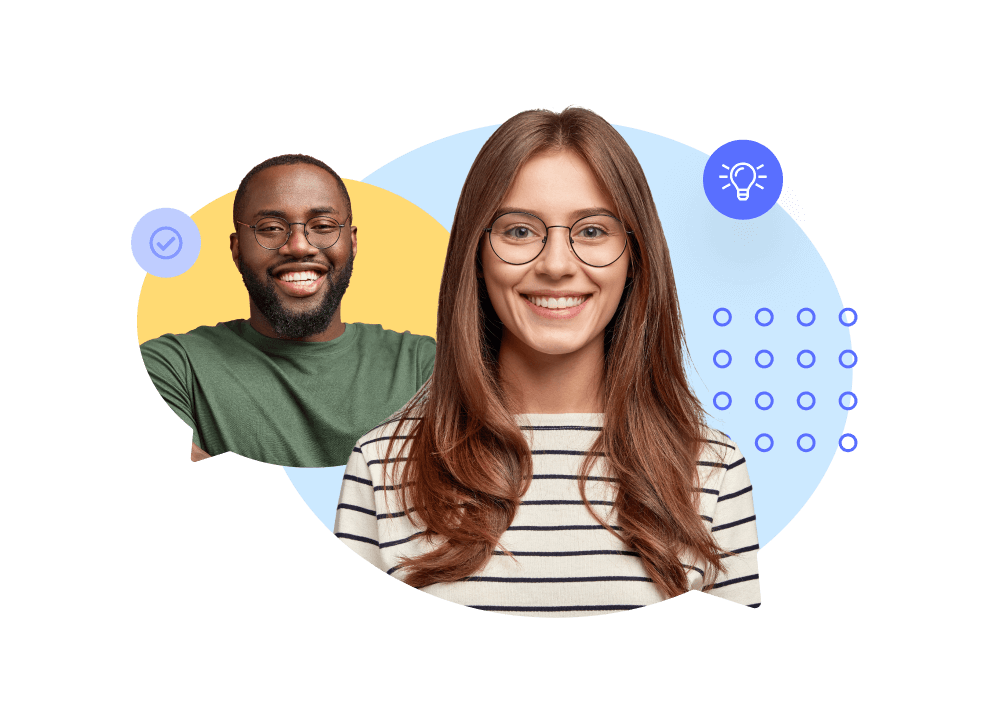 End with an action plan
A team meeting without action items is just a status update. Make your meetings more productive by tracking key decisions and next steps.

With Fellow, your team can record action items in real-time, track and prioritize tasks in-between meetings, and automatically carry-forward incomplete action items to the next meeting.
Try it for free
Get started with these
Team Meeting Agenda Templates
"Fellow solves three key problems around running meetings. First, creating the agenda. Then, with the ability to take notes, meeting management becomes much simpler. And finally, tracking the action items that come out of every meeting. Having everything in Fellow means we can track it and follow up on it."

Mychelle Mollot

Chief Marketing Officer
Run delightful meetings with Fellow
See why leaders in 100+ countries are using it today.
Log in
Free download
The Anatomy of a Meeting: Team Meetings Guide
Your guide to how the world's best companies run productive team meetings. With a foreword by Cameron Herold, author of Meetings Suck.
Download now