Join Fellow's Ambassador Program 🚀
Trusted by thousands of customers worldwide, and host to over 14 million meetings, Fellow's AI-enabled meeting productivity software makes meetings worth showing up to.
Become an Ambassador and earn rewards for sharing Fellow with your network.
Rated #1 meeting management software on G2 + loved by the world's best teams
Why work with Fellow?
Share the gift of productive meetings and get rewarded for every new Fellow workspace you refer.

💰 Earn up to $10,000 per referred workspace!

🚀 Promotional materials to help you be successful

💪 Free to apply & easy to get started
Start now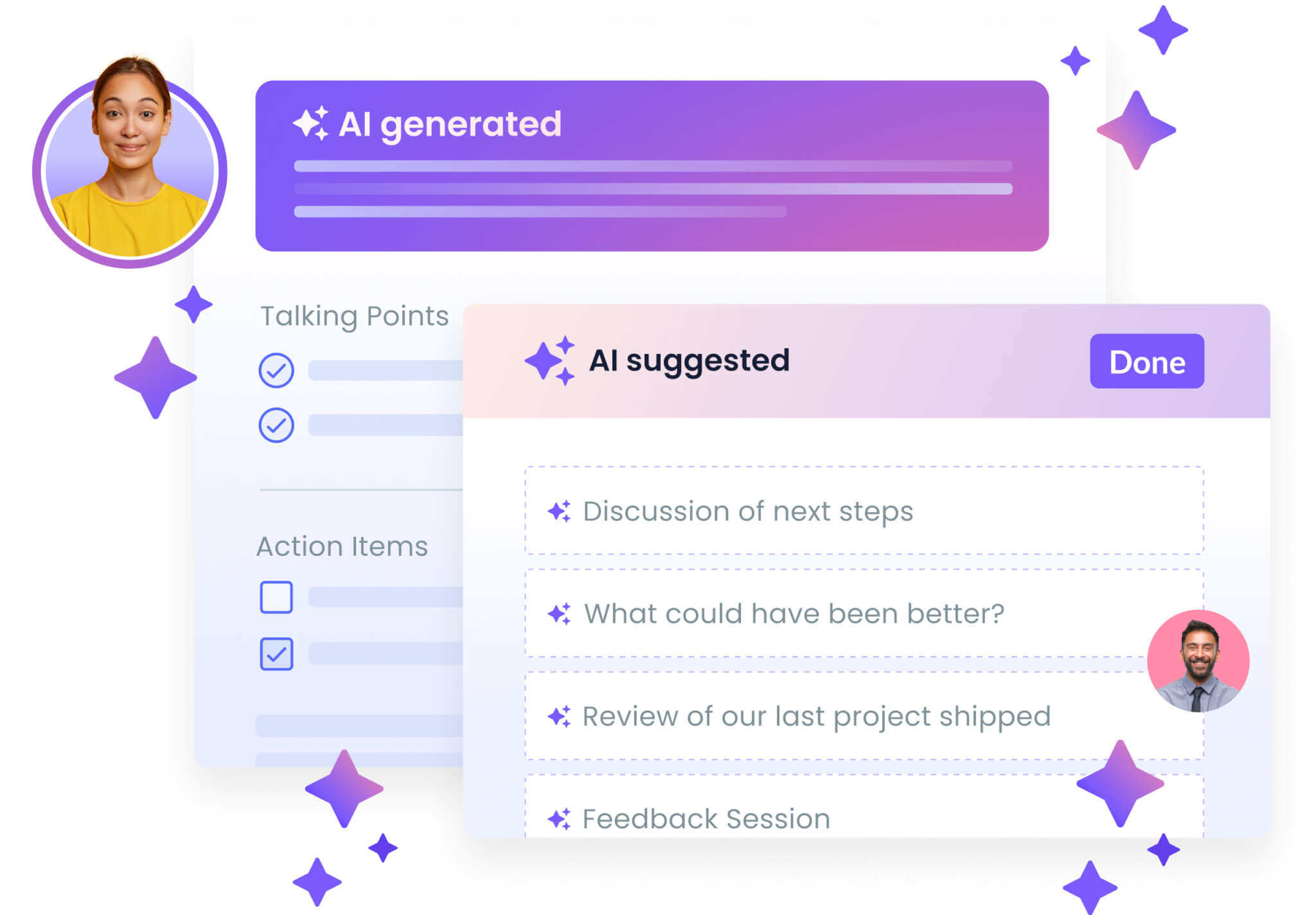 Are you a good fit?
Fellow's Ambassador Program is for content creators, community leaders, consultants, and service providers who see opportunity in helping people level-up their meeting habits to drive engagement and productivity before, during, and after every meeting.

We'd love to partner with you if your network is:

Organizations
Executives: CEOs, COOs, CHROs, and VPs of IT who want to support people and increase productivity across an organization

Team leaders
Directors and managers who are focused on team success and driving results

Solopreneurs
Coaches, entrepreneurs, and mentors who are interested in building closer and more efficient relationships with clients
Get started
What's in it for you?
Up to $10,000 per referred customer 🤩
Your community can benefit from Fellow.
Earn cash for every new Activated Business Workspace you refer.
Simply share Fellow with your network and watch the rewards roll in. 
See how much you could earn 💰
Dream big.
FAQs
How do I get paid?
You'll need a PayPal or Venmo account to receive Fellow Ambassador payments. Reward payments are paid within 48-hours of rewards being earned. Full payment details can be found in the Fellow Ambassador Terms & Conditions.

What's an Activated Business Workspace?
Activated = at least 2 users in the Workspace
Business = the referred user signed up using a business email address (not gmail, etc.).

Who should apply to be a Fellow Ambassador?
Anyone who has built a network that includes executives, managers, and / or solopreneurs.

Does it cost anything to be a Fellow Ambassador?
Becoming a Fellow Ambassador is 100% free! Plus, there are no minimum referrals required to earn rewards.
Do I need to be a Fellow user to be a Fellow Ambassador?
Yes, you will need a Fellow Workspace to be a Fellow Ambassador. This being said, we do have a Free Fellow plan.

What is Cello?
Cello is a trusted, third-party referral partner platform we use to manage the Fellow Ambassador program. You will use Cello to access your referral link, track your referrals, and set up payment information so we can pay you your Fellow Ambassador program referral rewards.

Is there an approval process to join the Fellow Ambassador program?
Yes. If you're ready to become a Fellow Ambassador, please fill out the application and we'll be in touch.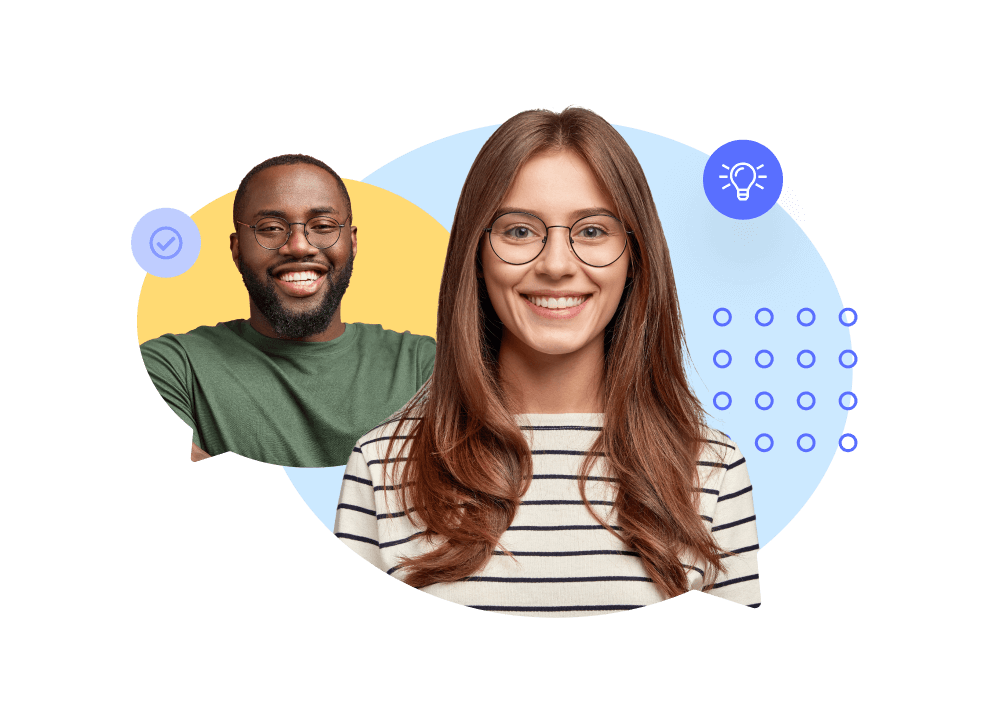 How can I promote Fellow?
We're open to a variety of promotional methods but we do have some guidelines, which you can read about in the Fellow Ambassador Terms & Conditions. Most Fellow Ambassadors promote Fellow in blog posts, through social media stories and posts, in YouTube or TikTok videos, or through newsletters.

What types of referrals get the largest rewards?
Commission rewards are entirely based on the value of the subscription purchased by the referred customer. The larger the subscription value, the larger the commission reward. Typically, larger organizations purchase higher value subscriptions.

What do I need to do to sign up to be a Fellow Ambassador?
Submit your application here. We'll contact you once we've reviewed your application.

Where can I find all the details about the Fellow Ambassador program?
Full details can be found in the Fellow Ambassador Terms and Conditions.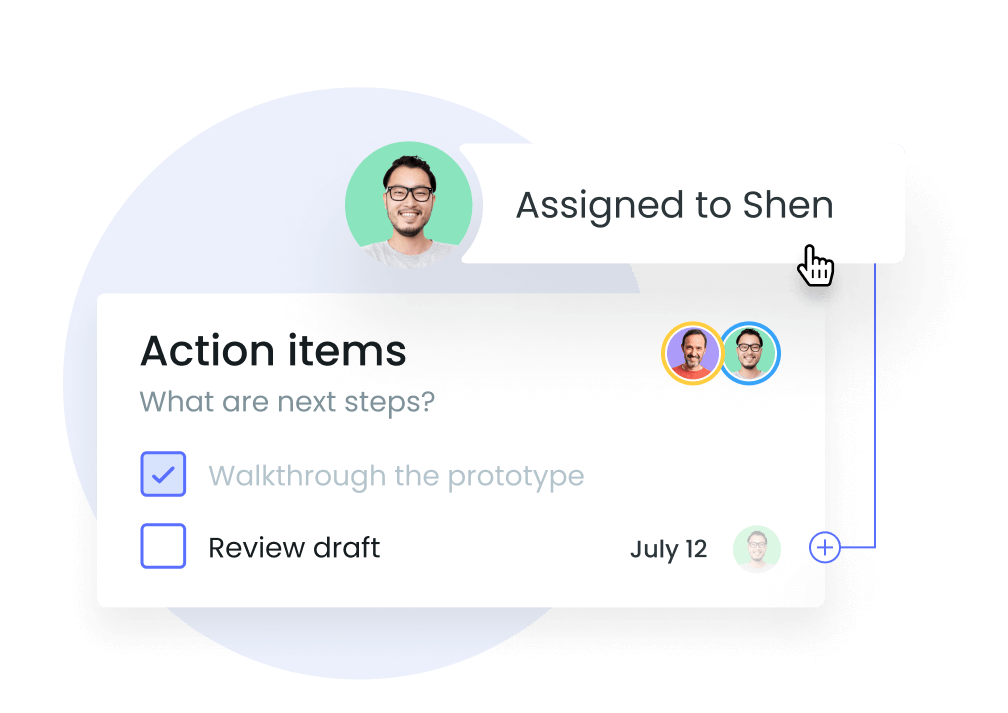 Become a Fellow Ambassador
Share better meetings with your network today.
Fellow is great for…
"Fellow has been a game-changer for us. I love how lightweight and easy it is to use. It intuitively builds into my day-to-day rhythm, and the natural flow of Shopify, making it so much simpler to have valuable conversations."

Brittany Forsyth

Former Chief Talent Officer

"One of the best additions to our feedback loop has been the company-wide adoption of Fellow. It provides an amazing platform for constant conversations and direct feedback between managers and direct reports."

Justin Schiefner

VP of People Operations & Culture

"Fellow has increased my productivity and has resulted in more collaborative 1:1s & team meetings. My team loves capturing their own agenda items. Getting prompted to add talking points is super handy when jumping from one meeting to the next."

Sabrina Leblanc

Senior Director of Customer Success

"Fellow has completely changed the way we manage remote meetings. With 100+ people in 32 different countries, Fellow was one of the tools that took our remote meetings from confusion to clarity."

Liam Martin

Co-Founder & Remote Work Advocate
Ambassador Application Form
"*" indicates required fields