Back to Template Gallery
Customer Success Meetings
Templates to ensure your team helps customers achieve their desired outcomes while using your product or service.
Client Quarterly Business Review
Ensure client satifisfaction and retention with this quarterly business review template curated by Gainsight.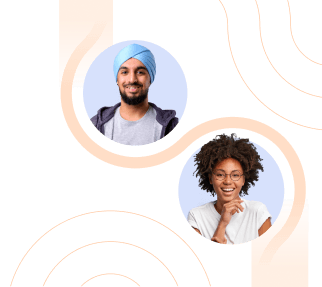 Monthly Customer Experience Team Meeting
Make your Customer Experience meetings worthwhile by fostering consistent action and communication. Curated by Jeannie Walters.
Weekly Customer Success Team Meeting
Facilitate conversations about customer issues, the health of current accounts, and current priorities for the Customer Success team.
1-on-1 Customer Success Meeting
Try this template to discuss wins, priorities, and feedback with members of your Customer Success team.
Frequently Asked Questions
How can I prepare for a customer success meeting?
First things first — start by creating a meeting template. Doing so gives your meeting structure, allowing for the conversation to stay focused and on topic. For customer success team meetings, gather important customer insights or problems, note any progress towards goals, and add current blockers to the agenda that you need the teams help on.
What makes a good customer success meeting agenda?
A good customer success meeting agenda informs the team about important customer and account information that empowers the team to deliver the best customer experience across the board.
What are the main items to include in a customer success meeting agenda?
A well executed customer success team meeting agenda typically includes topics such as: progress towards goals, blockers, recurring customer problems, health of current accounts and status updates on goals/projects.
"I spend my days in a lot of meetings and work with various teams across the company. Fellow is a great tool to stay organized and follow up on the action items that inevitably come out of every meeting. It's been a game-changer for our team."

John Gleeson

VP of Customer Success
Your team will thank you
See why leaders in 100+ countries use Fellow.
Log in