Back to Template Gallery
Retrospective Meetings
Templates that structure your retrospective meetings to allow the team to reflect on the outcomes of a project and what could be improved moving forward.
Retrospective 4Ls
Reflect back on the 4Ls (liked, learned, lacked, and longed for) after the completion of a sprint.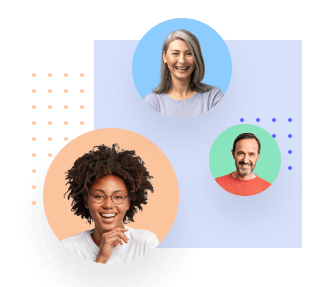 Sprint Retro
As the last step during your sprint, use this template to help reflect on the sprint, identify past pitfalls, and propose new ideas.
Blue Ocean Framework
Use this framework to help you assess whether you are spending money in the correct ways around your product to maximize user gain and minimize user pain.
Project Retro
Help your team reflect on the learnings, challenges, and outcomes of a completed project by using this project retrospective template.
Frequently Asked Questions
How can Fellow help me have an efficient meeting?
The first step to an efficient and productive meeting is to start with an agenda. Fellow makes it easy to create an agenda using one of agenda templates, or by creating one of your own. From there, Fellow prompts meeting attendees to prepare for the upcoming meeting and collaborate on what to talk about. During the meeting, check off points as they get discussed, add notes to have a central source of truth, and document action items and next steps. This way, everyone leaves the meeting on the same page.
What makes a good retrospective meeting agenda?
Good retrospective meeting agendas ensure that everyone is on the same page about what they're expected to talk about. Decide early on whether you want to focus on a particular project, timeline, or process so that everyone knows where to focus their attention. It's also important to figure out what format you'd like to run the retro in: for example, do you want it to be purely a venting session, do you want it to be a brainstorming session, or do you want everyone to list what they learned.
Where can I find other meeting templates?
Fellow has a lot of meeting templates right here in our library. Just click on the categories on the left hand side to browse all our templates. Or you can browse our full template library directly in Fellow then apply the template directly to a meeting.
"I spend my days in a lot of meetings and work with various teams across the company. Fellow is a great tool to stay organized and follow up on the action items that inevitably come out of every meeting. It's been a game-changer for our team."

John Gleeson

VP of Customer Success
Your team will thank you
See why leaders in 100+ countries use Fellow.
Log in