Back to Template Gallery
Lobbying Meetings
Templates to build cohesive and organized teams in lobbyist associations of various sizes.
Leadership Team Meeting
Drive the company forward and make strategic decisions by using this meeting agenda for leadership teams.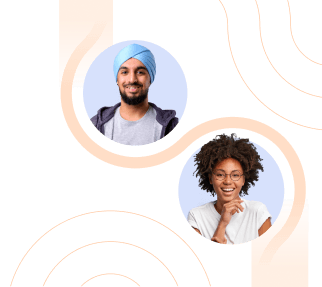 Standard Team Meeting
This standard team meeting template provides a general outline and leaves room for lots of customization for your team's unique circumstances
Frequently Asked Questions
How can Fellow help me have an efficient meeting?
The first step to an efficient and productive meeting is to start with an agenda. Fellow makes it easy to create an agenda using one of agenda templates, or by creating one of your own. From there, Fellow prompts meeting attendees to prepare for the upcoming meeting and collaborate on what to talk about. During the meeting, check off points as they get discussed, add notes to have a central source of truth, and document action items and next steps. This way, everyone leaves the meeting on the same page.
Where can I find other meeting templates?
"I spend my days in a lot of meetings and work with various teams across the company. Fellow is a great tool to stay organized and follow up on the action items that inevitably come out of every meeting. It's been a game-changer for our team."

John Gleeson

VP of Customer Success
Your team will thank you
See why leaders in 100+ countries use Fellow.
Log in