Back to Template Gallery
Finance Meetings
Templates to ensure that your team is managing the company's money effectively to meet financial obligations and company operations.
Leadership Team Meeting
Drive the company forward and make strategic decisions by using this meeting agenda for leadership teams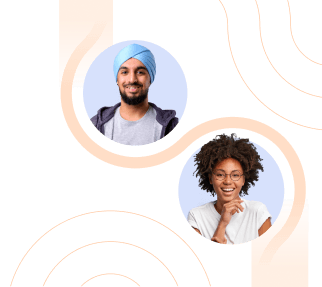 Daily Standup
Standups are valuable meetings where teams overcome blockers and share updates. These meetings can help your team increase communication, motivation, and morale.
Strategic Planning Meeting
Strategic planning is a process used to define goals and the steps required to accomplish them. Use this template to align the goals of a team or department with the company at large.
Frequently Asked Questions
How can Fellow help me have an efficient meeting?
The first step to an efficient and productive meeting is to start with an agenda. Fellow makes it easy to create an agenda using one of agenda templates, or by creating one of your own. From there, Fellow prompts meeting attendees to prepare for the upcoming meeting and collaborate on what to talk about. During the meeting, check off points as they get discussed, add notes to have a central source of truth, and document action items and next steps. This way, everyone leaves the meeting on the same page.
Where can I find other meeting templates?
Fellow has a lot of meeting templates right here in our library. Just click on the categories on the left hand side to browse all our templates. Or you can browse our full template library directly in Fellow then apply the template directly to a meeting.
Can I customize Fellow agenda templates?
Yes! Fellow templates can be edited, personalized, and customized with colours, images, or media. Some users have added emojis, highlighted different headers, or added in their team names under specific headings – essentially whatever makes the template work best for you and your team.
"I spend my days in a lot of meetings and work with various teams across the company. Fellow is a great tool to stay organized and follow up on the action items that inevitably come out of every meeting. It's been a game-changer for our team."

John Gleeson

VP of Customer Success
Your team will thank you
See why leaders in 100+ countries use Fellow.
Log in