Request a Demo
See why the world's top managers choose Fellow to save time with tracked action items, meeting agendas, templates, and more!
"*" indicates required fields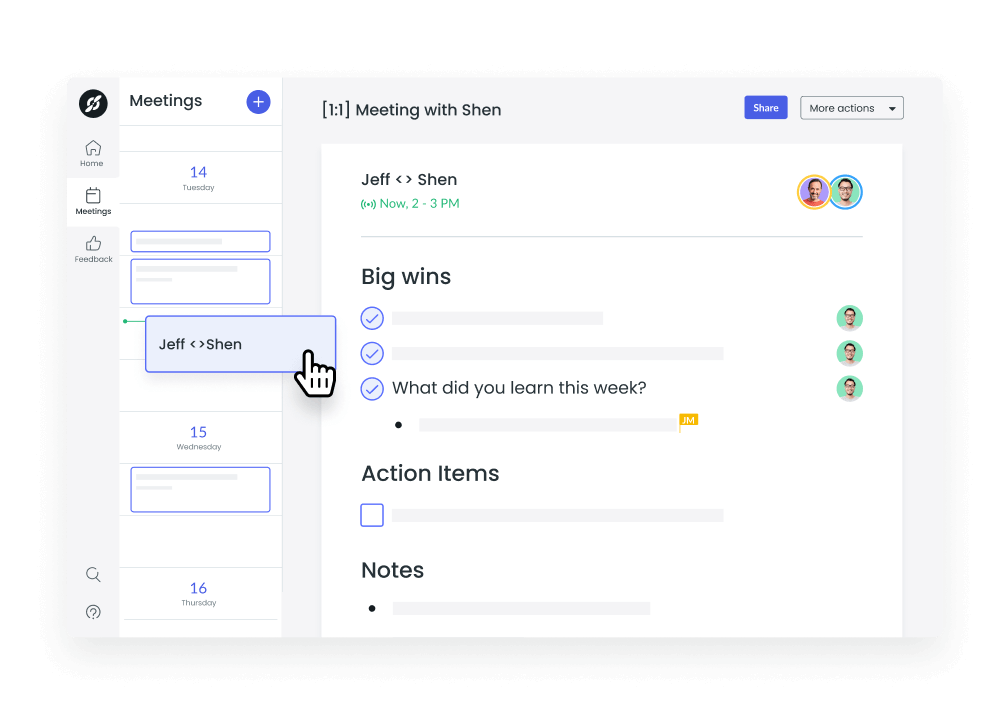 What you can expect
Q&As
Have your questions answered by a meeting expert


Best Practices
See how to run meetings and 1-on-1s in Fellow
Next Steps
Get clear takeaways for you to improve your meetings
Customization
Demo tailored to your team's workflows, goals, and priorities
Trusted and loved by the world's best teams
Our customers love us
Fellow is a top-rated meeting management app, based on hundreds of reviews on G2 and Capterra.
Fellow is great for…
"Fellow has been a game-changer for us. I love how lightweight and easy it is to use. It intuitively builds into my day-to-day rhythm, and the natural flow of Shopify, making it so much simpler to have valuable conversations."

Brittany Forsyth

Former Chief Talent Officer

"Fellow has increased my productivity and has resulted in more collaborative 1:1s & team meetings. My team loves capturing their own agenda items. Getting prompted to add talking points is super handy when jumping from one meeting to the next."

Sabrina Leblanc

Senior Director of Customer Success

"One of the best additions to our feedback loop has been the company-wide adoption of Fellow. It provides an amazing platform for constant conversations and direct feedback between managers and direct reports."

Justin Schiefner

VP of People Operations & Culture

"Fellow has completely changed the way we manage remote meetings. With 100+ people in 32 different countries, Fellow was one of the tools that took our remote meetings from confusion to clarity."

Liam Martin

Co-Founder & Remote Work Advocate
Getting started is easy…
Make meetings productive with Fellow.
Log in