In an ever-changing business landscape, it's imperative to embrace change by optimizing processes with emerging technologies. One way that you can cut costs, save time, and embrace change is by welcoming the use of artificial intelligence (AI) to transcribe your meetings, interviews, or presentations. In this article, we'll teach you about automatic transcription tools, cover the difference between automatic and manual transcription tools, and dive into 10 of the best automatic transcription tools.
What are automated transcription tools?
Automated transcription tools are speech-to-text tools that work by leveraging algorithms and software to listen to audio and transform it into transcriptions. Often powered by AI, automated transcriptions help save time, money, and resources when compared to manual transcriptions. This technology works by analyzing audio input, identifying individual words, and generating a written transcript, and can be used in many scenarios including meetings, presentations, and keynote speeches.
Manual vs. automatic transcription
Automated transcripts provide several benefits like faster processing speed, greater accessibility, efficient editing capabilities, collaborative features, and integration with existing workflows. While automated transcriptions have many advantages, it's important to note that there are several cons including poor accuracy, limited vocabulary, and a lack of context. Keep reading to learn about 10 of the best automatic transcription tools!
10 best automatic transcription tools
1Fellow
Fellow is the top meeting management software with a variety of intuitive features, including automated transcription backed by AI. Fellow's AI meeting assistant captures discussions in Google Meet, Microsoft Teams, and Zoom so attendees can focus on the discussions and then review and share important insights, decisions, and actions after the meeting has ended. Fellow's meeting transcriptions, video recordings, and AI meeting summaries are captured in meeting notes within minutes so you can easily review important discussions and decisions. Plus, you can download and share, or link to specific parts of your meeting to provide context and details to stakeholders without them having to navigate through the entire transcript or video recording. Meeting attendees are also notified when a meeting is being recorded and transcribed. Finally, you can start and stop the recording so Fellow's AI meeting assistant captures only what you want it to!
The key differentiator between Fellow and other software however is that Fellow goes beyond transcribing, reinventing the entire practice of meeting management from start to finish. In addition to providing automated transcriptions, Fellow also allows users to create collaborative, fully customizable meeting agendas that can be used to keep meetings on track and organized. Fellow's robust library of 500+ free meeting agenda templates ensures you never have to start from scratch, so you can plan and execute your next meeting quickly and efficiently. With Fellow, you can easily capture meeting minutes, prompt conversations, assign action items, follow up with teammates, and give and receive feedback.
Pricing:
Free—$0 per user per month (for teams of up to 10 people)
Pro—$7 per user per month (maximum of 25 users; includes AI suggested topics and meeting automations)
Business—$10 per user per month (maximum 100 users; includes implementation services)
Enterprise—$15 per user per month (includes organization analytics)
Learn more about Fellow's pricing plans.
G2 Rating: 4.5/5

Stay present with AI meeting transcription
Fellow's AI meeting assistant takes care of recording and transcribing meetings so participants can stay focused and engaged in the discussion.
2Trint
Trint is an online transcription and editing platform that allows users to streamline their audio and video workflows. With one simple tool, you can turn your audio and video into searchable, editable, and shareable content in up to 31 different languages. Speech-to-text AI transcription involves a fraction of the costs of traditional services, and you can convert your audio and video into transcribed content in a matter of minutes.
There are a variety of plans that cater to organizations with different needs. Plans start at just $48 USD/month and extend to $60 USD/ month. You can even contact Trint to get a customized quote that includes everything in the advanced plan plus additional features. The best part is that you can try Trint for free before committing to a paid plan.
G2 Rating: 4.4/5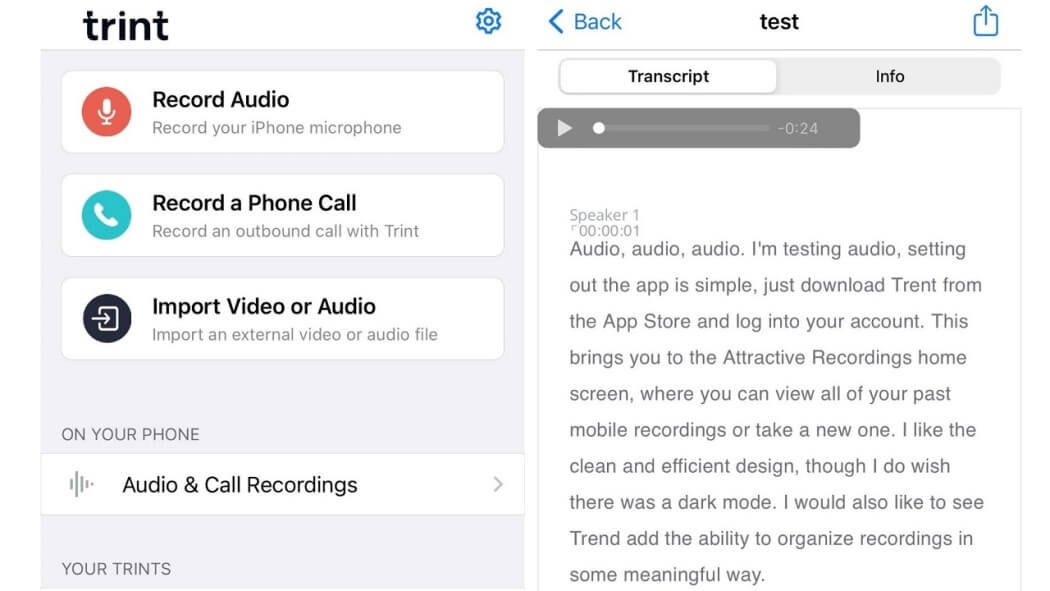 3Scribie
Scribie is a transcription tool that provides users with human-verified transcriptions of their phone calls. Unlike automatic transcription tools backed by AI, Scribie provides human-powered transcription services, eliminating mistakes and augmenting accuracy. Scribie prides itself on its accuracy and confidentiality. Its four-step transcription process is designed to achieve at least 99% accuracy and all information is restricted on a need-to-know basis with transcribers covered under an NDA.
Scribie offers flat rates and users pay per minute of audio. The cost to use Scribie is $1.25 USD/min, and you can expect a 24-hour turnaround. It's important to note that this pricing structure only applies to files with clear audio and minimal background noise.
G2 Rating: 4.7/5
4Fathom
Fathom is a comprehensive all-in-one platform that combines insightful reporting, fast cash flow forecasting, and actionable financial insights into one business management solution. Business advisors, chief financial officers (CFOs), and business managers alike at companies of all sizes are leveraging Fathom for financial planning and reporting. To take things one step further, Fathom integrates with leading accounting platforms like QuickBooks and Zero, making it easy to get started, stay connected, and get more out of your financial data.
If you're interested in learning more about what Fathom can do for your business, you can sign up for a free 14-day trial with no credit card required.
G2 Rating: 5/5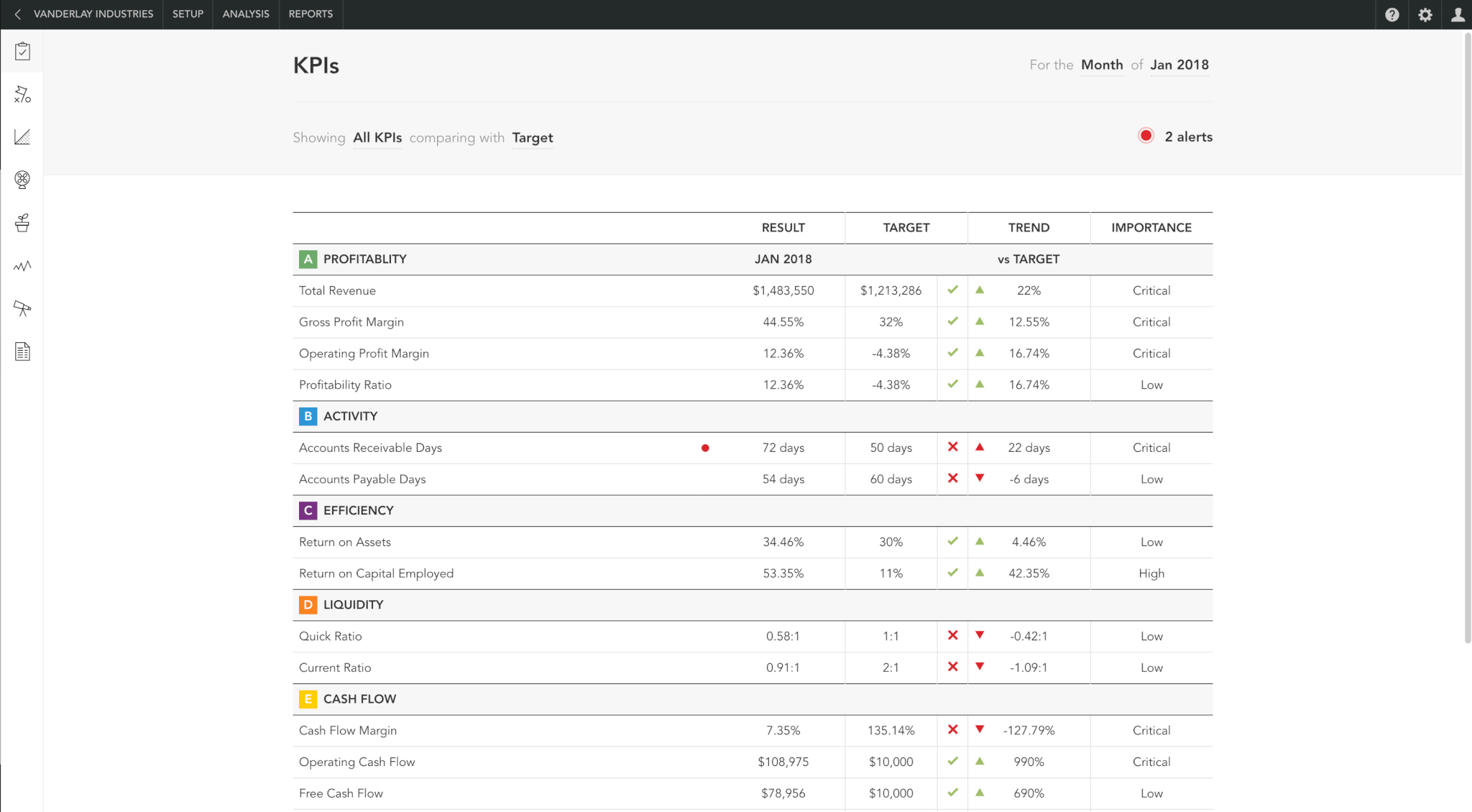 5Sonix
Sonix is an audio and video transcription service that leverages industry-leading speech-to-text algorithms to convert audio and video files into text in over 38 different languages. Sonix's in-browser editor allows you to search, play, edit, organize, and share your transcripts from anywhere on any device, making sharing your transcriptions during meetings, lectures, or interviews a breeze. Sonix takes it one step further than other automatic transcription tools by allowing you to translate your transcripts in minutes with Sonix's advanced automated translation engine.
Sonix has three different plans to choose from, ranging from a free plan to a premium subscription at $5 USD/hour + $22 USD/user per month to an enterprise plan that is quoted upon request. Click here to learn more about which plan may be right for you.
G2 Rating: 4.7/5
6Vocalmatic
Vocalmatic is an automatic transcription tool that works by analyzing an audio recording second-by-second, determining what word is said at each second, and saving each word into a transcript of the audio. As soon as your transcript is complete, Vocalmatic will email you a link to your transcript that can then be shared or edited to your liking.
Vocalmatic has a simple pricing structure, eliminating pricing by the minute and instead offering three plans with basic monthly subscriptions. Prices range from $15 USD/month for users who need to subtitle and caption their audio and video to $149 USD/month for businesses with larger teams that need to transcribe several files quickly.
G2 Rating: 4.5/5
7Descript
Descript is an editing and transcription tool used to write, record, transcribe, edit, collaborate on, and share videos and podcasts seamlessly within one platform. Descript offers automatic transcription services with industry-leading accuracy, near-instant turnaround, and affordable prices. For just pennies on the dollar, you can transcribe whatever you need in 22 different languages.
All plans include transcription services, editing capabilities, screen recording, templates, stock media, and captions. Depending on your needs, you can choose from one of four plans, ranging from a free plan to fully customizable solutions for enterprises.
G2 Rating: 4.5/5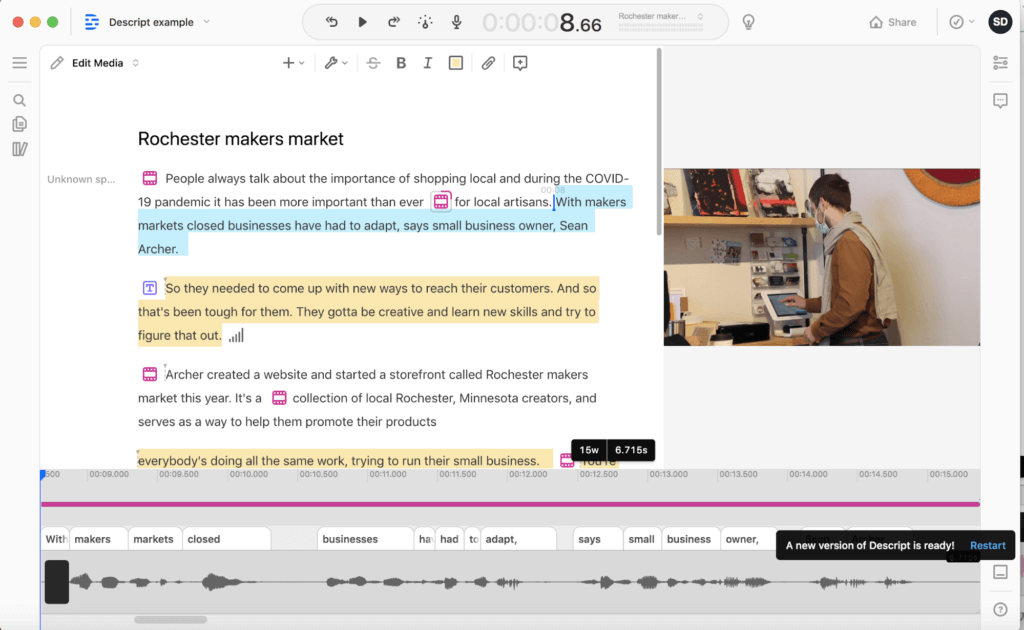 8Audext
Audext is a smart service for transcribing your speech to text online that doesn't require any downloads or external software. Users can use this automatic transcription tool to convert audio files to text using cutting-edge machine learning by simply opening their browser, transcribing speech to text, editing the transcript, and saving it in either .DOCX or .TXT format.
Audext offers a variety of different pricing solutions for different needs, with six different plans to choose from, depending on the length of the content you need transcribed. Additionally, an hour of transcription services starts at just $5/hour.
G2 Rating: 4.8/5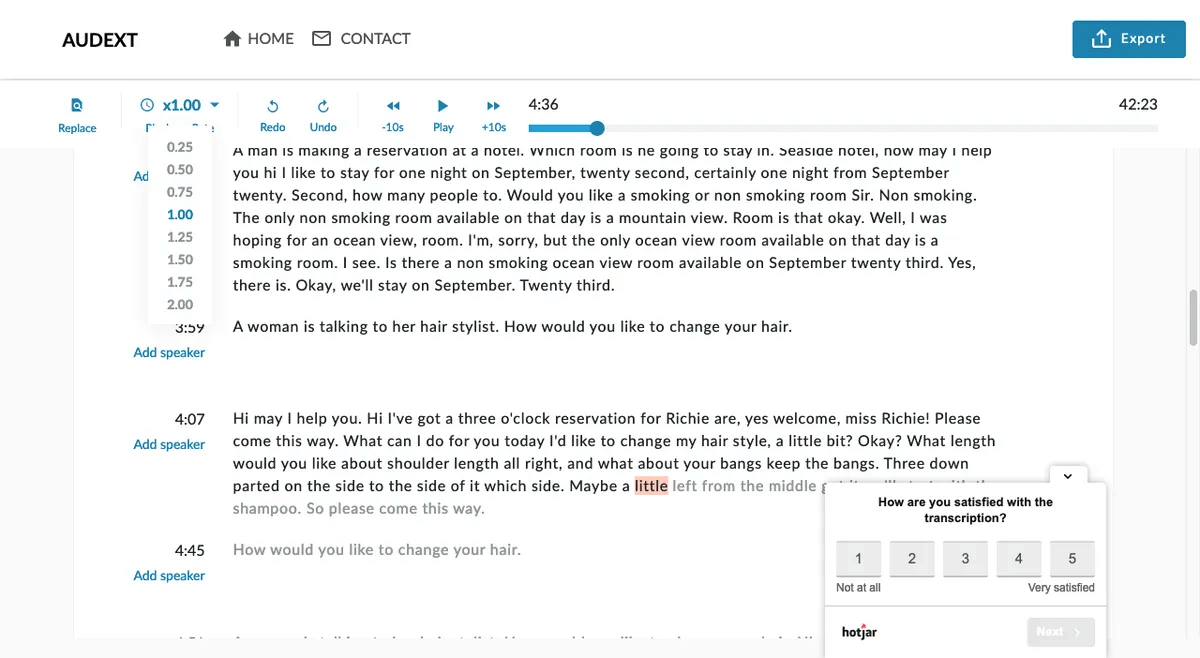 9Happy Scribe
Happy Scribe offers both automatic and human transcription services, allowing users to convert audio to text with 85-99% accuracy in over 120 languages and more than 45 formats. With intuitive features such as unlimited uploads, collaborative workspaces, application programming interfaces (APIs) and integrations, and machine translations, Happy Scribe will streamline the way you interact with your transcripts and subtitles.
Happy Scribe offers three different plans that range from a free plan with AI transcription, subtitles, and translation capabilities to a business plan that is $23USD/month with extensive transcription capabilities.
G2 Rating: 4.8/5
10Riverside.fm
Riverside.fm is a podcasting and remote recording platform designed to help podcasters and content creators record quality content with remote participants. In addition to this functionality, Riverside.fm can also be used as a transcription tool to convert audio or video into text files in a matter of minutes. This tool supports over 100 different languages and various file formats, making it suitable for a variety of different transcription projects.
Riverside.fm has 4 different plans to choose from, starting at a free plan with limited functionality and extending to a business plan that can be customized to suit your needs. Their most popular plan is just $24 USD/month.
G2 Rating: 4.8/5
Save time and money with an automatic transcription tool
Leveraging an automatic transcription tool is an excellent way to save time and cut costs. Reviewing the list of automatic transcription tools above will ensure you have the information you need to move forward with the superior choice.