Like most job titles, there's a corporate ladder feel, or a hierarchy of titles, for all software engineers.
So, if you're just starting out in the software engineering field, you may be unsure how the job titles differ, how much experience you'll need to reach your dream job, and what kind of responsibilities come with it.
As an engineer, it's important to know how your company lays out the hierarchy of titles so you can know which short-term and long-term goals to strive for, and which skills you need to sharpen. And for that, we're here to help.
Job role vs. job title
First, let's break down the difference between a job role and a job title.
A job role details what an individual does within an organization, and has its own unique set of expectations and responsibilities along with it. The role is typically associated with the employee's level of experience, the skills in their arsenal, and the knowledge they have, which all make it possible for the employee to do their work day in and day out.
To compare, a job title correlates with the name an organization assigns to a specific role. So, if you and a friend have the same role in two different companies, and the two of you do the same tasks and have the same daily responsibilities, you may have different job titles. For instance, one of you may be a content marketing manager and the other may have the job title of a senior content marketing specialist. It all depends on how the company lays out the hierarchy of titles.

Level up your engineering management skills
Level up your engineering management skills by running an engaging and productive meeting with a collaborative agenda. Try a tool like Fellow!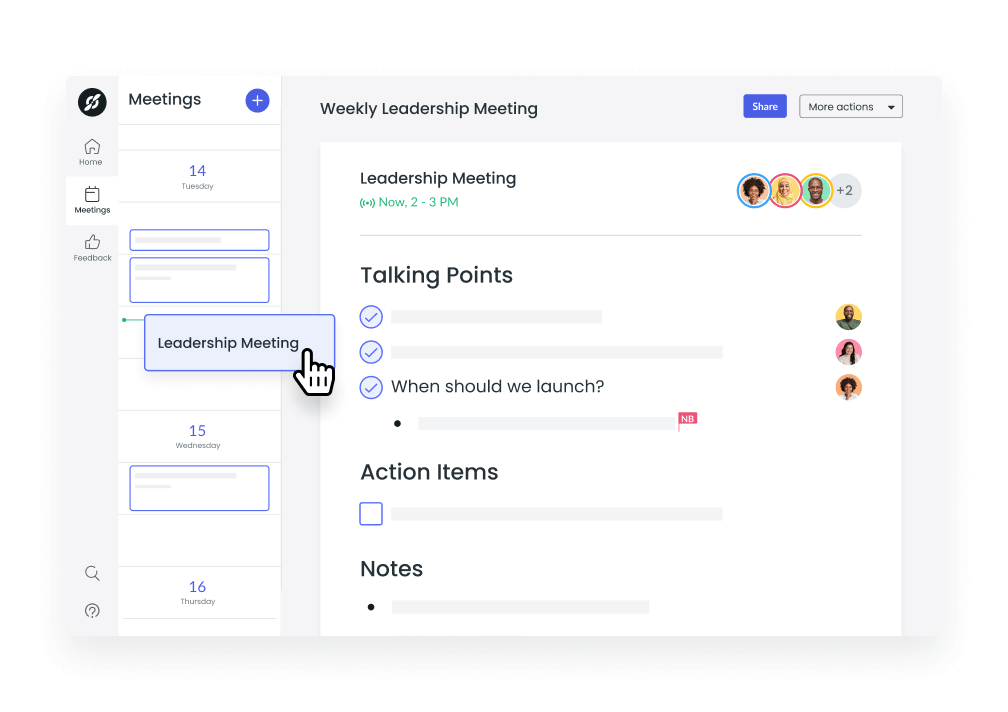 What is the purpose of software engineering titles?
Companies choose specific software engineering titles for a number of reasons. Typically, the purpose of a job title is to set specific parameters of the role. These details—like the title and the level someone is at within their role—can determine the context and make the role more translatable, and even desirable, to those outside of the organization.
Essentially, a specific job title can convey to other members of the company the type of work someone does, their hierarchy within the company, and their level of expertise. For example, any title that has the term "manager" may indicate to others that this specific role encompasses managing or leading others.
Titles also make it easier for those outside of the company to better understand what each person's role involves, which can be useful when speaking with someone at a conference, or even with a recruiter or hiring manager.
Software engineering titles explained
There are many types and levels of software engineering titles out there that an individual can work towards or strive to reach. If you're unsure how they differ and what types of responsibilities go with each title, you're not alone. Let's break them down!
1Primary titles
Primary engineering titles are ones that you'll likely find to be most popular or common within varying organizations. No matter what industry a company is in, it likely has these primary titles for its staff.
Junior Engineer: A junior engineer typically has one or two years of experience and has mastered one coding language. They have a solid grasp of the basic functions of what an engineer does daily and will take on defined tasks, contribute thoughtful ideas to team meetings, and test code. Their manager may be the team lead.
Mid-level Engineer: This individual is someone who has over two years of experience. Their responsibilities may look similar to those of a junior engineer, but they now need less supervision from the tech lead, make less coding errors, and contribute more actionable ideas during meetings. This person will also give junior engineers guidance and take and apply constructive feedback from senior engineers.
Senior Engineer: This person is someone with between five and eight years of experience. Their role will now include creating high-quality design concepts and debugging code, which will lead to minimal, if any, errors. These team members often work independently and take on more complex projects. They will also mentor junior and mid-level engineers while spotting and fixing issues not assigned to them.
Tech Lead: The highest seniority of the primary titles is the tech lead, who usually has at least seven years of experience. Instead of writing code or working on complicated projects, the tech lead is focused on managing and mentoring the rest of the team, while taking 100% responsibility for an engineering project–whether it succeeds or fails. They're the go-to person for questions, work to solve bottlenecks as they arise, draw out software development plans for engineers, and work with important projects and clients. This person helps steer the team to success in any way they can and may report to the engineering lead.
2Technical titles
Next up are the technical engineering titles, which contain the next level up from primary titles.
Staff Engineer: This will be someone with 10 years of experience and expert-level knowledge of a collection of source codes used within the company. This person will take up open-ended problems to find solutions, while also mentoring others with high-level technical guidance, improving the company's technical accomplishments, and always putting customers or clients first.
Senior Staff Engineer: As an engineer who likely has 12 years of experience, this person will work closely with other leaders with the company and be responsible for helping to create a tech strategy that spans many years. This strategy should provide direction for design and architecture, and they'll be the go-to person to forecast and spearhead this initiative.
Chief Architect: Sometimes also called the principal engineer, this title is the highest level of the technical titles. This individual will have over 14 years of experience with a deep understanding of the industry and the organization in which they work. It's up to this engineer to monitor all the engineers within their team. They will also help determine who gets promoted and will be responsible for selecting technology stacks and designing collaborations and interfaces between computing systems. At some organizations, this person could also be the technical co-founder and will work closely with the chief technology officer (CTO).
3Managerial titles
For a software engineer who is interested in leading others, there are several managerial titles to work towards as their career progresses.
Engineering Lead: For those who are a tech lead, the next step up the ladder would be the engineering lead, who would manage a larger team. This individual will manage the tech lead and will work with them to discuss and oversee the progress of the team, any setbacks along the way, and any concerns or questions that may arise. They may still work on writing code from time to time, but it isn't their primary focus.
Engineering Director: This individual will likely have 10 years of engineering experience in addition to at least five years of managing experience. On top of managing others, this person will play a big part in the technology research and development for the company. Some other responsibilities may include assisting software development managers as they create high-performing teams, managing budgets, communicating with stakeholders, and actively inspiring recruits or new hires to be their best.
VP of Engineering: An individual with over 12 years of experience and who has shown extreme competence in leading multiple engineering teams. The vice president of engineering will work closely with other executive leaders at the company and should position themselves as an industry expert. In their organization, this person should be able to spot and solve bottlenecks before they have the chance to disrupt the team. The VP can also help hire senior engineering employees. At the same time, they may be responsible for building the engineering team from the ground up and establishing the culture and operations of the team.
CTO: The top of the engineering ladder is the chief technology officer, who is a member of the executive team. This person will participate in business development meetings, frequently help to land large partnerships or sales, and do everything they can to ensure the company is a success. At startups, the CTO may be the technical founder.
It's time to climb the ladder
Now that you're armed with the knowledge of the different types of software engineering titles, you likely have a better idea of the experience needed for each title and some of the responsibilities attached to each title. No matter where you are in your software engineering career, it's good to have a career trajectory to strive for and know which path you'd like to take.