Automating processes within a business has many benefits. Automation is commonly attributed to increased productivity, higher production rates, and better-quality products. Automated operations also lead to higher reliability and reduced operating costs.
The power of automation is used frequently in the field of engineering. Specifically, automation engineering ensures that machinery and other technology operate properly and efficiently.
Let's explore the role of an automation engineer and the diverse skills that these professionals use every day to perform their duties.
What is an automation engineer?
An automation engineer improves, automates, and streamlines company operations using technology. These engineers may work in electricity generation, mining, warehouse distribution, or several other fields. Most automation engineers work in industries where robots or other machines are used to execute functions.
Automation engineers are skilled at planning out and implementing intricate projects. They manage supply chain issues and continuously monitor the technology to ensure it works as planned. Additionally, these engineers write requirements for quality assurance and machine operation. Some responsibilities of an automation engineer could include working on custom automation solutions for a team or department, reporting defects to the company's software teams, programming and integrating equipment into pre-existing systems, and much more.

Managing an engineering team?
Take control of your engineering team meetings by having collaborative meeting notes and encouraging accountability with action items. Try a tool like Fellow!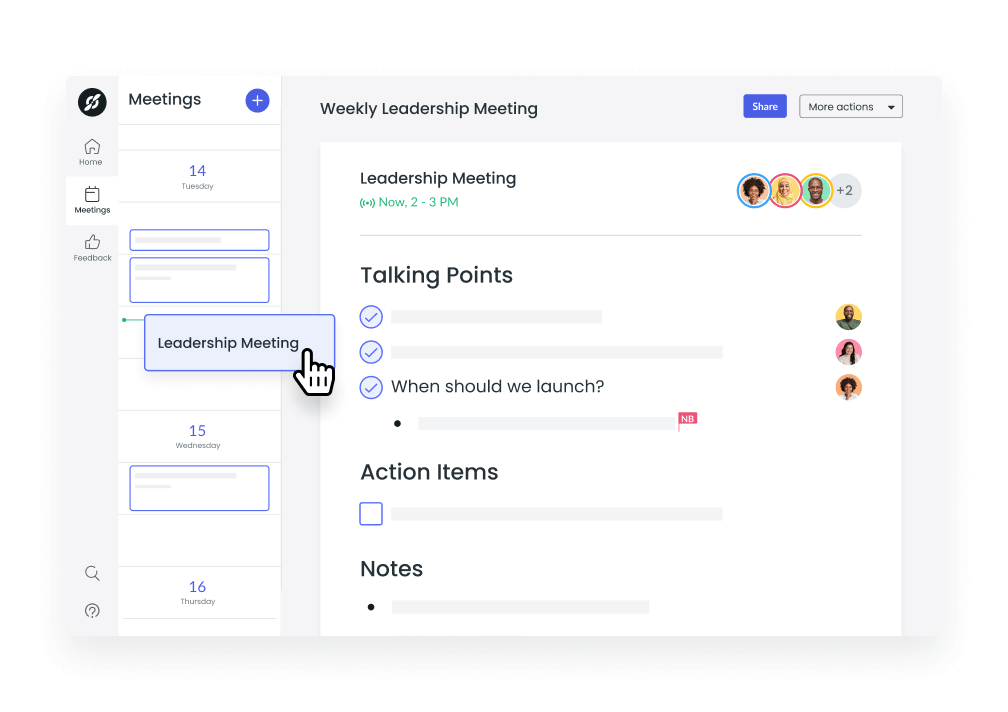 What does an automation engineer do?
1Manages projects
Project management means using knowledge, skills, and techniques to deliver something of value to your team and company. Automation engineers are typically master project managers. In some cases, they may be responsible for developing custom engineering solutions for teams within the company, documenting the process, and actively supporting the solution once it's implemented. Automation engineers are specialists, so they may be required to lead a team of engineers to execute their plans. For this reason, they should be skilled at communicating, problem-solving, and delegating, among other project management skills. 
2Troubleshoots
A talented troubleshooter can trace and correct faults in a mechanical or electrical system. When errors occur, an automation engineer can jump in to automate processes and equipment so operations can continue efficiently. Troubleshooting skills come from a mix of experience and on-the-job training. To improve your troubleshooting capabilities, start by working on your active listening, analytical, and research skills.
3Writes reports
Automation engineers write a lot of reports that outline new automation concepts, ongoing machine and software maintenance best practices, testing outcomes, and more for senior teammates. Anyone wanting to pursue automation engineering as a profession should hone their technical writing skills.
4Develops and maintains documents
While it may seem tedious, preparing the appropriate documentation is essential for quality and process control. Documentation encourages knowledge sharing, which empowers other teammates to learn how processes were developed and should be maintained in the future.
Meeting notes from one-on-one and team meetings with colleagues will be some of your greatest tools when completing proper documentation in your engineering role. Did you know that you can use Fellow to document your meeting notes? You can build great meeting habits using our collaborative agendas, real-time note-taking tool, and a variety of time-saving templates.
5Trains engineers
Each time an automation engineer implements a new process or piece of equipment, they may also be responsible for training their engineering colleagues on how to use and maintain it. Automation engineers often act as technical mentors. They do this by performing process walkthroughs with colleagues, explaining their thought processes when solving technical problems, and, most importantly, leading by example when making important engineering decisions. 
6Collaborates with process control engineers
The role of a process control engineer is similar to that of an automation engineer, with some notable differences. They both work to ensure that processes are safe and effective when it comes to the machinery and technology within a company. However, as the name suggests, process control engineers operate and maintain control processes more than they automate them. Automation engineers need to be able to work well with their control counterparts so that processes are as reliable as they are efficient. 
7Keeps the manufacturing process up to date
Technology is constantly changing, so automation engineers need to stay up to date with industry standards and best practices. As a result, these engineers often lead the auditing process to identify opportunities for further automation. They may also work to continuously refine their implemented processes and provide technical support to their colleagues when needed.
8Maintains automation processes
Process maintenance involves everything from ensuring the stock level of correct repair parts is maintained to actively working with engineering teammates to optimize automation performance that meets operational goals and key performance indicators (KPIs). Automation engineers provide routine technical support for their teams.
9Designs new automation processes
The work is never finished. Automation engineers actively work to develop integrations that are continuous and resilient. When an old process no longer serves the needs of their company or customer, they are capable of designing a new one that solves a new problem and documenting the process along the way.
How do you become an automation engineer?
Most automation engineers require a bachelor's degree in mechanical, electrical, automation, or process control engineering and computer-aided design (CAD) software proficiency. If you want to become an automation engineer, you should also hone your problem-solving and collaboration skills, be able to write detailed and clear protocols, and demonstrate skills in test automation and scripting as well.
What skills do automation engineers need?
1Communication skills
Communication skills are critical to the engineering design process. Automation engineers are responsible for presenting concepts and designs, so they need to be able to present their ideas. Both current and wannabe automation engineers should practice active listening, open-mindedness, and presentation and written communication skills.
"Communication is like the basics of engineering. The more moving parts you have, the more likely it is to break down."

— Garrison Wynn, motivational speaker
2Creative thinking skills
Automation engineers develop seamless solutions to complex problems, so creative thinking skills are a must. Creative thinking is the ability to consider something in a new way or bring new perspectives to the table. Contrary to popular belief, creative thinking is a skill that anyone can nurture and develop. Try thinking outside of the box the next time you encounter an unusual problem in your line of work and see how many viable solutions exist.
"Innovation is creativity with a job to do."

— John Emmerling, author and cartoonist
3Flexibility and adaptability
More often than not, initial hypotheses for complicated technological challenges will fail. That's why automation engineers need to be adaptable in the face of uncertainty. Good adaptability skills will help engineers identify solutions to unforeseen challenges and adapt to new situations with ease.
"Be clear about your goal but be flexible about the process of achieving it."

— Brian Tracy, author
4Computer skills
It comes as no surprise that automation engineers apply scripting languages to automate processes and systems. These engineers must know the programming languages supported to write automation scripts for test cases. The languages and tools automation engineers need to know will vary by industry.
"The computer is an extension of your mind and your gateway to other people."

— Mark Shuttleworth, CEO of Canonical
5Organizational skills
Great organization skills can help individuals in every field stay focused and complete tasks on time. Automation engineering is no different. Organized engineers can automate solutions and processes that support their team and customers more quickly. With organization comes a greater sense of control and resilience, too!
"A good system shortens the road to the goal."

— Orison Swett Marden, author
6Troubleshooting skills
As mentioned earlier, the ability to troubleshoot is vital for automation engineers. The ability to identify a problem, eliminate potential causes, and confirm that the solution restores the problem is a skill in itself. Troubleshooting can help engineers bridge the gap between a challenge and a solution and make the process better for the future.
"A scientist can discover a new star but he cannot make one. He would have to ask an engineer to do it."

— Gordon L. Glegg, author of The Development of Design
Parting advice
Automation engineers play an important role in a company. These engineers make an impact through the development, implementation, and maintenance of complex company processes and technology. To pursue automation engineering as a profession, one must have a thirst for engineering knowledge, be a talented problem solver, and have a variety of soft and technical skills.
Whether you are an automation engineer, are an engineer interested in automation, or simply wanted to learn more about this unique specialty, know that the role can make all the difference between effective and weak processes.