300+ One-on-One Meeting Questions 🚀
Are you making the most of your one-on-ones? Use this list of 300+ questions for managers like you to ask in your next meeting.
To get the list, click Download, and an email with all of the questions for one-on-one meetings will be sent to you.
What should you talk about in
your one-on-ones?
Vital aims to retool meetings from the inside out, throwing off antiquated notions in favor of what modern workers need. With Vital:
One of the best ways to build trust and rapport with people is by asking questions. But if you ask the same questions in your weekly one-on-ones, you'll stop learning new information about your employee.

Download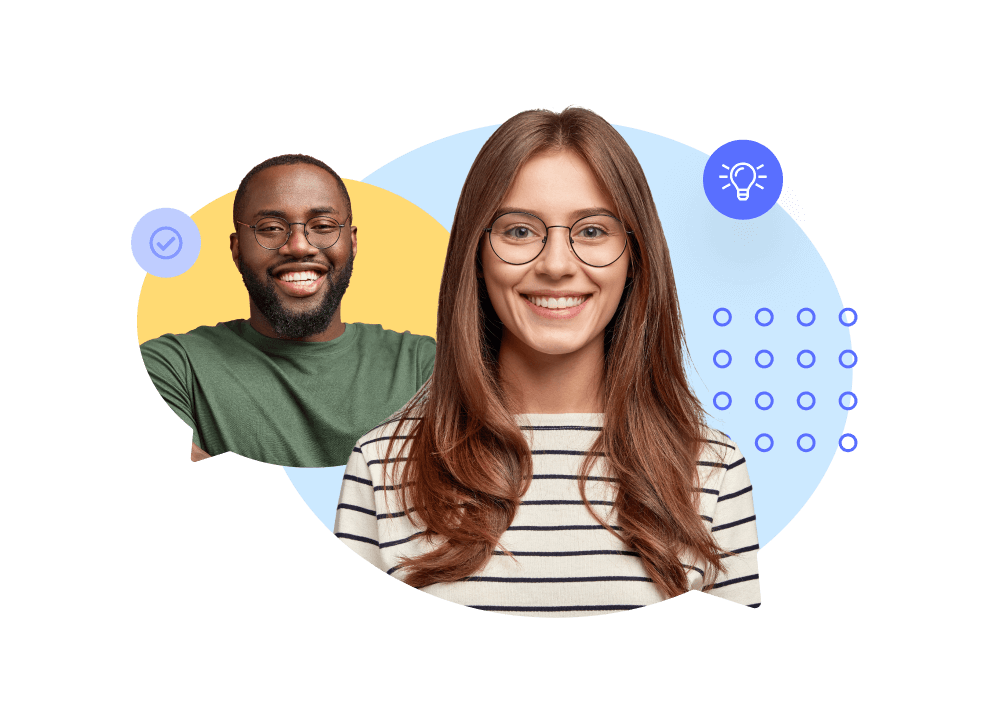 To keep things fresh, and to help new managers think about all the potential topics that can be covered in a one-on-one meeting, we have for you a downloadable list.
Download
This list of one-on-one meeting questions includes topics like:
Conversation starters

Work responsibilities

Career growth

Work-life balance

Team and company
Job satisfaction

Feedback

Tools & resources

Remote teams
Download
Ready to run great 1-on-1 meetings?
Download the guide and get started right away.