Making a new hire can be daunting, especially if you're vying for a position you've never hired for in the past. While you may feel overwhelmed, it's important to take things one step at a time. Remember: You're making a new hire because you're equipped to, and your new hire will ultimately help your organization grow and flourish.
Before you can successfully hire your first engineering manager, you need to first determine if it's the right time. After you've established that it's a good time to hire your first engineering manager, you can get to work on sourcing the perfect candidate for the job.
In this article we'll outline 10 expert tips to keep in mind when hiring your first engineering manager, and we'll touch on 5 key points that will help you determine whether you're ready to hire an engineering manager.
How to know when it's time to hire your first engineering manager
1Employees are overworked
A tell-tale sign that it's time to hire your first engineering manager is overworked employees. Burnout is running rampant among engineering teams, meaning it's now more important than ever to provide your employees with the structure, support, and tools they need to thrive and avoid burnout.

Run efficient meetings, come to a decision, and get back to work
Level up your engineering meeting habits to boost engagement and productivity with a collaborative meeting agenda. Try a tool like Fellow!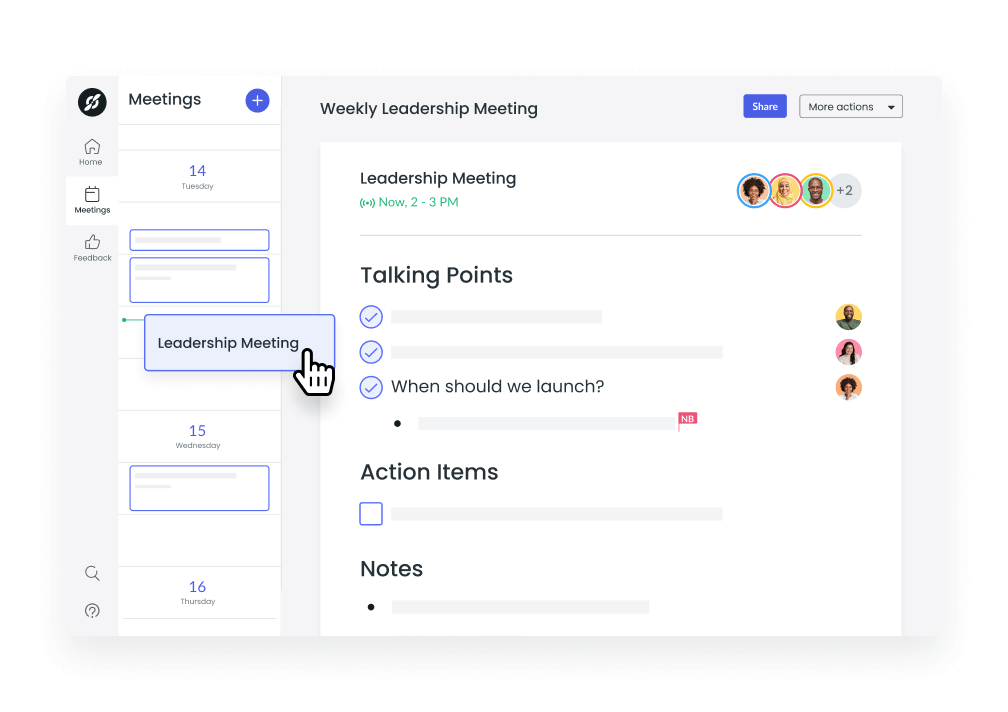 2There is a lack of structure
Having proper structure is important for a number of reasons. If employees are constantly surrounded by chaos, they won't be able to work to the best of their abilities. If you notice your organization is lacking structure, it may be time to hire your first engineering manager.
3Development is slow
Development is key, especially in a field like engineering. In a world where change is constant, continuous change and development are musts. If you notice your team isn't meeting development goals or benchmarks, it may be time to hire an engineering manager.
4More mistakes are being made
Making mistakes is part of the learning process, but it can get to the point where too many mistakes are being made. If you notice your team is frequently making mistakes that easily could have been prevented with more structure or guidance, it may be time to hire your first engineering manager.
5The company is growing
If your company is growing, you need to ensure you have the infrastructure and management in place to adequately support your growth. If your team is expanding and taking on more responsibility, it may be worthwhile to invest in an engineering manager who can help you navigate this next phase of growth.
10 tips for hiring your first engineering manager
1Decide whether to hire internally or externally
There are benefits to hiring both internally and externally. If you have an experienced engineering manager on your team that you think would be a shoo-in, you may want to consider promoting them to engineering manager; however, it's important that they be experienced and prepared to take on more responsibility. If your present team is primarily made up of inexperienced or junior engineers, you may want to look at external candidates. While hiring internally may mean the engineer in question is already familiar with your team and organization, it may not be the right decision if the individual doesn't have any prior experience managing a team.
2Avoid hiring someone who context switches
In the workplace, context switching refers to frequently shifting from one task to another. Working in tandem with someone who context switches can be incredibly confusing, and even more so if they happen to be your manager. Engineering managers need to be able to lead with clarity and determination. If they're prone to context switching, they may ultimately confuse the entire engineering team. It's important that you hire an engineering manager who is organized not only in the way they complete their daily tasks, but also in the way they set their team up for success. You want your engineering manager to be someone your engineering team can lean on and gain support from during turbulent times.
3Don't rush the process
Good things take time, and this is especially true for sourcing and hiring the perfect candidate. While you may be in a rush or feel as though you need to make an immediate hire, it's important that you step back and take the time to find the perfect fit. Your engineering manager will be responsible for managing your entire engineering team, so this is not a decision that should be taken lightly. In addition to being an excellent people manager, the ideal candidate should also be organized, detail oriented, and skilled in their respective engineering field.
4Involve the team in the process
Ultimately, your engineering team members will be those who come in context with your engineering manager the most. They will be responsible for collaborating and working with the engineering manager on a daily basis, meaning it's important that they get along and could see themselves working with the new manager. It's important that you choose an engineering manager that your team respects and looks up to. If they aren't happy with your hire, you may begin to notice friction among your team. Including your team in the interview process will ensure everyone has the opportunity to choose who the incoming engineering manager will be.
5Decide what you're looking for
If you don't get clear on your expectations, you won't be able to hire the perfect candidate. Before you can hire the engineering manager of your dreams, you need to first determine what you're looking for. What specific technical skills are you looking for? What management experience do you expect them to have? What prior work experience is important to you? How many years of work experience do you require? Getting clear on what you want and need in an engineering manager will help you narrow down your search to a list of candidates who check all the boxes.
6Provide proper onboarding
A proper onboarding process is important regardless of what position you're hiring for. In addition to new hire paperwork, your onboarding checklist should also include information about your employee orientation, an introduction to your company culture, mission, and values, and a review of the roles and responsibilities of the incoming hire. You should also prioritize introducing the new hire to their teammates and any other personnel with whom they'll be communicating or collaborating on a frequent basis. For more details, consider referencing our onboarding checklist.
7Provide and seek regular feedback
Feedback is the key to creating a happy, healthy work environment. While it's important to prioritize providing regular feedback, it's also important to seek feedback. It's important that you create a culture where both your teammates and employees feel comfortable participating in a feedback loop.
Creating a regular feedback loop will help you identify whether the new engineering manager is fitting in well with the team. It's important that you take the time to seek feedback from individual team members in addition to the new engineering manager. This will allow you to form an in-depth understanding of the working relationships from both sides.
Pro Tip: A healthy and strong culture starts with feedback. Fellow enables your team to share real-time feedback on meetings, projects, and performance.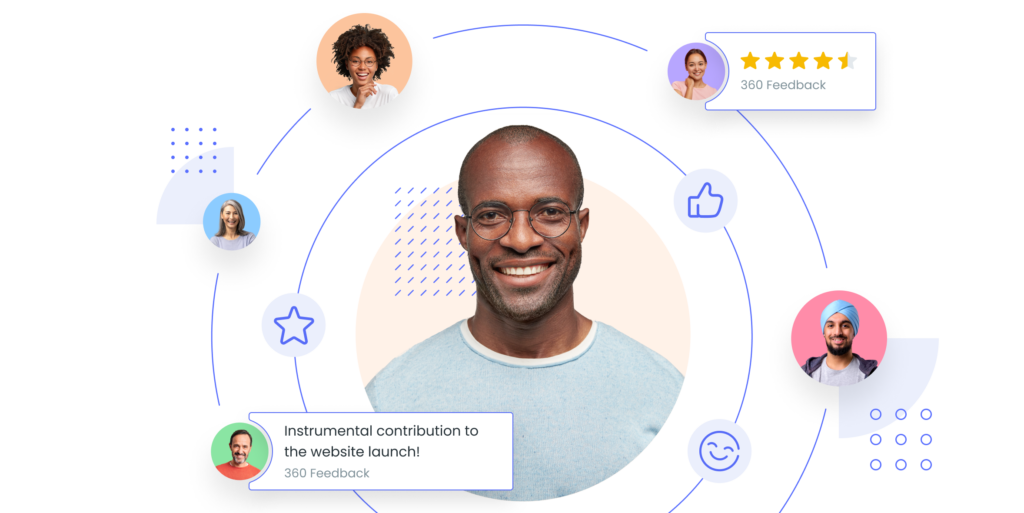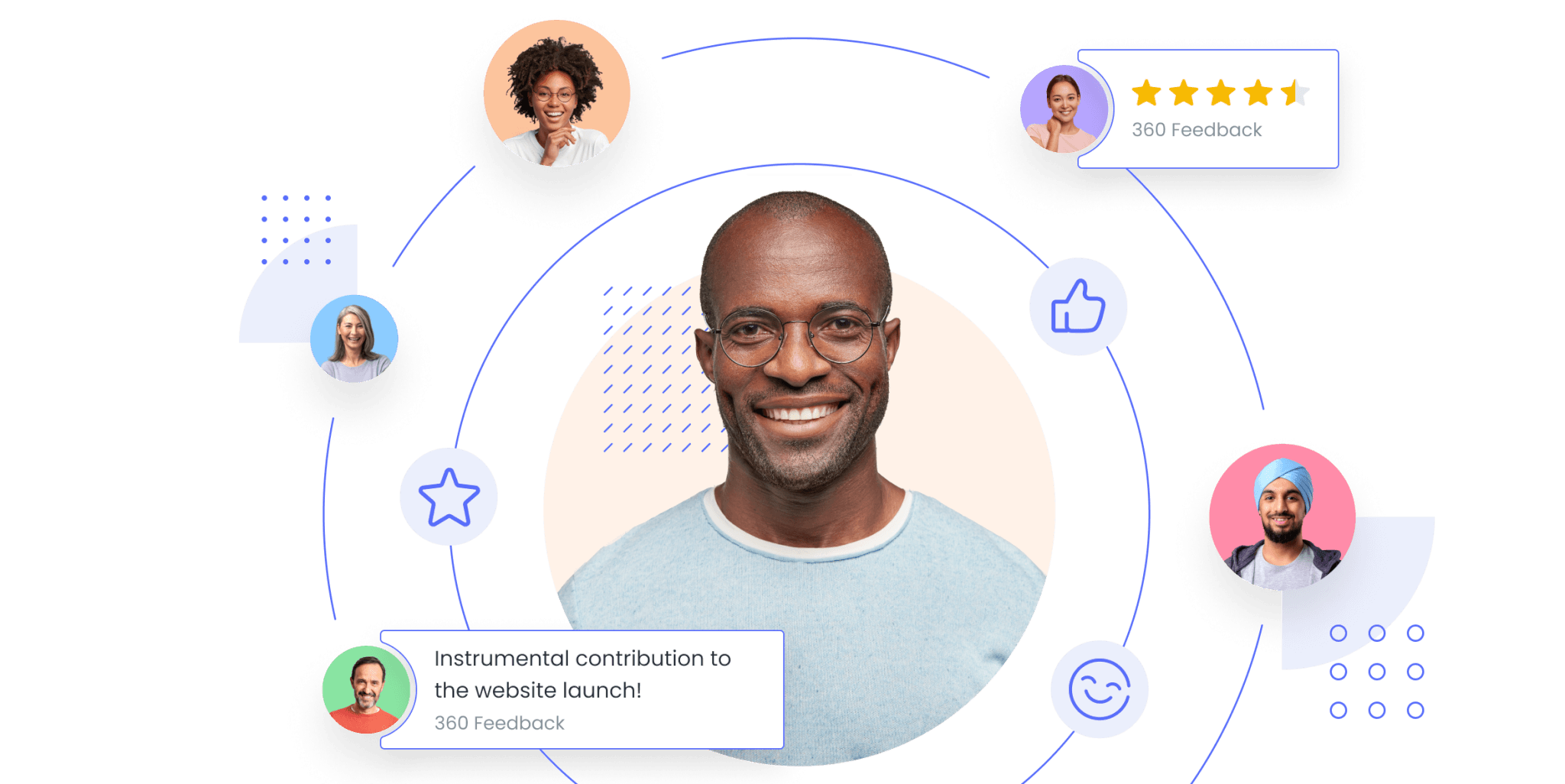 8Consider offering remote work opportunities to widen your talent pool
Finding talented employees is becoming increasingly difficult as employees around the world continue to evaluate what working a traditional 9-5 means for them, their families, and their personal lives. To broaden your search, you may want to consider offering remote work opportunities. Offering remote work opportunities is a great way to make sure you're sourcing the best of the best. Hiring from anywhere in the world means your talent pool will no longer be confined by geographical restraints.
9Set expectations, but be flexible
As stated above, it's important to set clear expectations from the get-go. You need to determine exactly what it is you're looking for before you can make the perfect hire. While it's important to set expectations, it's also important to be flexible in your approach. It's important to be open-minded and refrain from ruling excellent candidates out if they don't match your checklist to a T.
10Measure performance
Measuring performance is the key to determining whether you made the right choice with your hire. Generally speaking, the majority of new hires move through a probationary period. This allows both the organization and the candidate to determine if they're a mutual match. During this time, it's important that you take the time to measure performance so you can determine whether or not the new hire is making a positive impact.
Are you ready to hire your first engineering manager?
Hiring your first engineering manager is no easy feat, but it will pay off tenfold. Hiring the right candidate may mean increased efficiency, proper collaboration, energized and supported employees, and a happy, healthy, and thriving engineering team.