Not all communication is created equal, and not everyone has the same communication style.
For busy teams that move fast, sometimes questions or incoming messages can fall through the cracks, causing unforeseen challenges or bottlenecks. To avoid this, it may be in your team's best interest to implement asynchronous communication for relaying certain types of information.
What is asynchronous communication?
Asynchronous communication is communication that occurs without an immediate expected response. There will be some lag or downtime between when the original message is sent and when a response is given. Typically, this type of communication isn't conducted in person and isn't planned for or scheduled.
Some examples of asynchronous communication include conversations via:
Email
Text messaging
Direct messaging
Letters or snail mail
Video recordings
Asynchronous meetings
Project management tools
Essentially, the parties involved in such communication don't have to be available simultaneously for a conversation to occur.
Synchronous vs. asynchronous communication
Now that we've defined asynchronous communication, let's explore how synchronous and asynchronous communication differ.
To understand the differences, it's important to remember that synchronous communication happens in real time when at least two people exchange information simultaneously with one another—this doesn't necessarily have to be an in-person conversation. For instance, synchronous communication can happen virtually via business instant messaging software if both parties are online and taking part in the conversation.
So, the primary difference between these two types of communication is that synchronous communication happens in the moment and is best suited for active discussions with smaller groups or for conversations where decisions have to happen fast. Asynchronous communication can happen over a period of time, nothing has to be scheduled, and the conversation can move at a slower pace. This type of communication is also best suited for team members who may not be working in the same time zone.

Run delightful asynchronous meetings
Increase asynchronous meeting engagement and productivity with a collaborative agenda that the whole team can contribute to. Try using a tool like Fellow!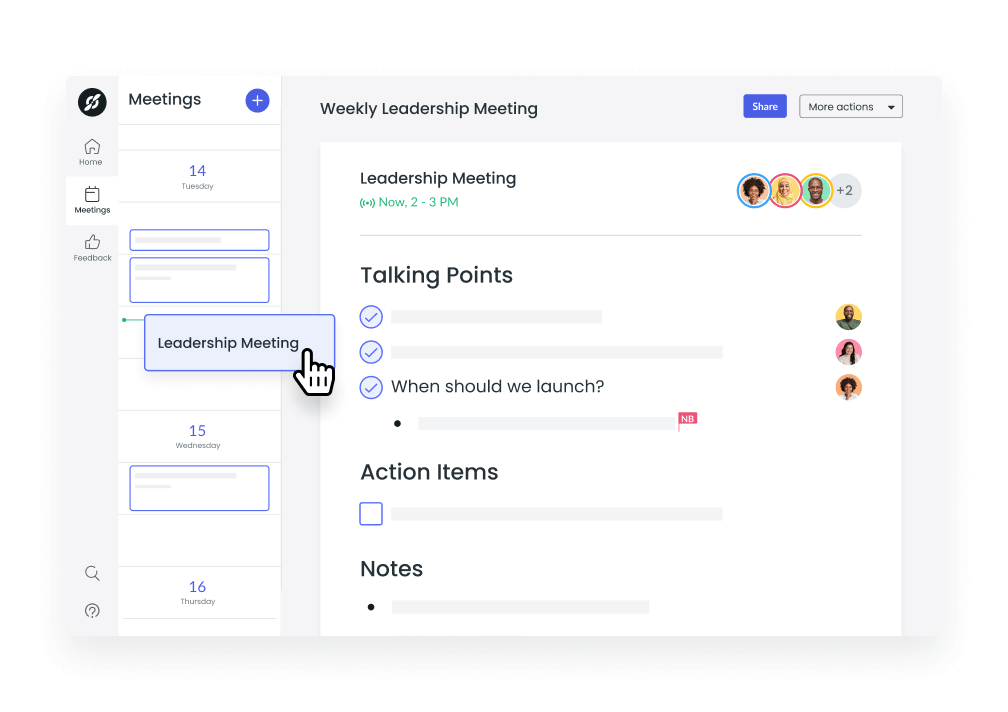 4 benefits of asynchronous communication
There are many benefits to choosing to communicate asynchronously. If you're unsure if this type of communication is best for your team, consider that asynchronous communication:
1Accommodates flexible working hours
One of the best things about asynchronous communication is that it can accommodate flexible hours because there's less need for an immediate response. For instance, if two team members in different time zones need to have a conversation, asynchronous communication will likely work best.
Or, if the two team members are both online, one or several other members of their team may be in a meeting, and a response will then have to wait until they have the time to send back an adequate reply. Since the responder can give the message their full attention when it suits them best, the conversation is likely more productive. And, when there's less pressure and stress to respond immediately, employees are happier and more engaged.
2Saves time and money from meetings
Another significant benefit to consider is that asynchronous communication can save time and money from meetings.
While yes, some conversations and immediate action items need to be discussed face to face or in real-time, most business conversations can likely be just as productive (or even more so) when conducted asynchronously.
Additionally, virtual meetings always have the chance of occasional glitches, lag, restarts, or dropouts. But with asynchronous communication, you can avoid these pitfalls while also providing a written record of what was discussed or agreed upon that can be referred to at a later date.
Plus, meetings cost money. If you've never considered how much your meetings cost, it's time to find out! Check out Fellow's meeting cost calculator and see how people who use Fellow spend 16% less time in meetings!
3Helps relieve workplace stress
Starting a work day with a calendar full of meetings can cause stress and anxiety. Plus, a full day of virtual meetings can lead to Zoom fatigue, which can cause employees to feel exhausted and burned out.
Thankfully, using asynchronous communication can help relieve this type of workplace stress. Instead of feeling like they have to answer messages or incoming questions immediately, employees can take their time and respond when they have enough time and all the needed information for the best possible response.
4Encourages deep work
We all know the feeling of reaching a stage of deep work. The productivity is flowing and you feel completely focused and on task against deadlines. Nothing interrupts the feeling of deep work more than an unannounced or last-minute meeting on your calendar.
Asynchronous communication encourages deep work because employees aren't interrupted by meetings or topics of communication that need their immediate attention. Instead, team members can check their instant messages or emails at a time that works for them, like when they've completed a task or when they feel they need a break.
Examples of asynchronous communication
There are four main examples where asynchronous communication works best.
1Emails
A great example of asynchronous communication is email since it can be checked at a time that works best for each employee. Some people find it best to block time in their schedule in the morning hours to go through their email and respond to pertinent messages. Additionally, emails can be flagged, and reminders can be set to allow individuals to go back and respond after they've had time to either find the information needed or to craft a thoughtful reply.
2Messages
Slack and texting are also examples of asynchronous communication. Both have the option of employees activating 'Do Not Disturb' so they can focus on deep work and check in on messages once they have the time.
3Recorded videos
Recorded videos using video communication software can also be ideal for asynchronous communication. If a team member is working remotely, in a different office location, or in a different time zone, a recorded video can boost collaboration amongst the team. These tools allow you to record a message that can be paired with a video (for example, a screen recording) and sent to another team member. The team member can then watch the video on their own time and respond if necessary.
4Shared streams
There are also shared streams, which can be accessed in Fellow. Streams are digital notepads where action items and ideas come together to inspire productivity. From personal to-do lists to team objectives and key results (OKRs), streams are a great location for asynchronous communication. Team members can leave one another notes on projects, reminders for upcoming tasks, and comments about objectives.
Asynchronous communication best practices
Looking to make asynchronous communication part of your everyday routine? Consider these best practices as you do so!
1Use a communication tool
Start with a communication tool that makes asynchronous communication easy for everyone.
With Fellow, you can have productive and streamlined asynchronous meetings by creating recurring meetings with automations like streams. Fellow also integrates with other communication tools like Slack to level up your asynchronous meeting habits and collaborate on meeting agendas, share meeting notes, and exchange feedback—all without leaving your favourite messaging app. 
Other team members can see and respond to these notes and feedback at a time that works best for them.
2Create an effective feedback loop
It's important to note that relying on asynchronous communication shouldn't make team members feel like others are unapproachable. Instead, use this type of communication to continuously maintain feedback loops within the team to ensure your workflow suits everyone's needs and no one is left hanging or waiting for a response.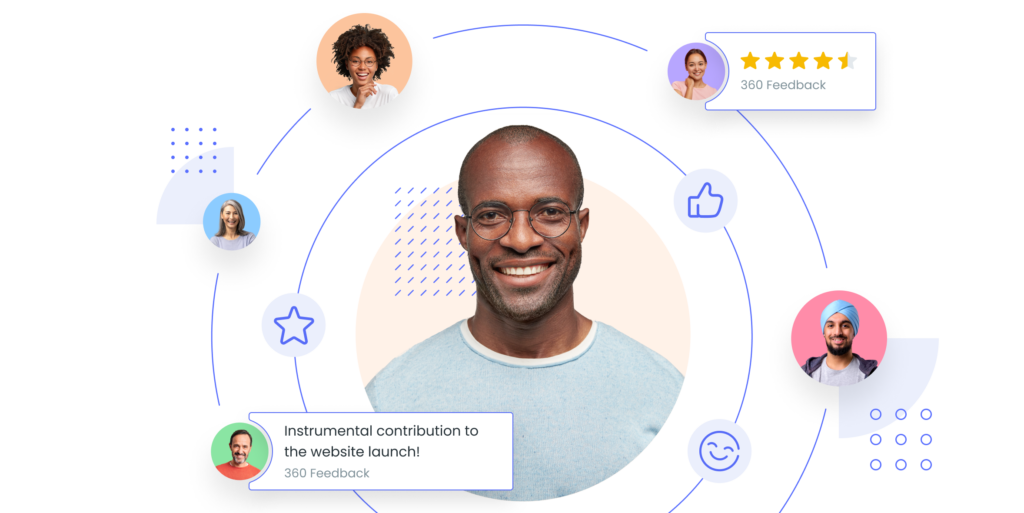 3Set clear expectations
Similarly, just because the team is using this form of communication doesn't mean that messages can go unanswered for days at a time. Set clear expectations for when responses are necessary.
For example, team members can be told that everyone needs to add to the upcoming meeting agenda by 12:00 PM, then review the agenda and answer anyone's comments and questions by 4:00 PM. This way, the team knows they have to make answering comments and questions a priority, and others know when they can expect an answer.
4Be transparent
Asynchronous communication usually requires more thorough explanations and may take time to get used to. If a team member is running behind schedule, they're extremely busy that day, or something major has disrupted their to-do list, it's important that the individual be transparent with other team members who may be waiting on them for an answer or response to a previous message.
Free asynchronous meeting agenda templates
Thinking of implementing asynchronous meetings with your team? Check out these free templates to do so the right way!
Communicate smarter!
Asynchronous communication ensures that every member of your team can choose when and where they receive the information they need, and can also decide where, when, and how they respond to incoming messages. While asynchronous communication may not be the best choice for all scenarios, this type of communication is great for a fast-paced work environment. Give it a try and see how your team benefits from an asynchronous communication style!