Not everything has to be so serious! It's okay to share a funny, relatable meme with your team. We recommend sharing one of the below memes before your meeting starts to relax your attendees and ease into the meeting, especially on Monday mornings. Or send a meme to a teammate who you think would enjoy it to spark conversation! This is a great and casual way to build more engagement within a team.
"Laughter relieves stress and boredom, boosts engagement and well-being, and spurs not only creativity and collaboration but also analytic precision and productivity." – Alison Beard, Harvard Business Review Contributor.
So, without further ado, here are the best 50 relatable meeting memes that we guarantee will put a smile on your face…
1 The feeling when there's finally a meeting agenda…
2 When the meeting has no agenda… It's a no [agenda, no attenda] for me

Always have an agenda.
Showing up to a meeting with no agenda is no joke. Have a collaborative agenda to stay on track and run productive meetings with a tool like Fellow.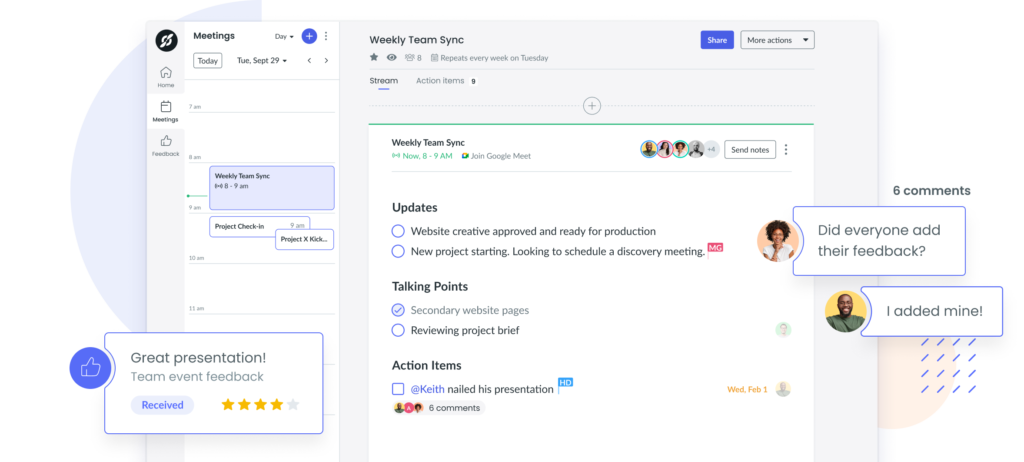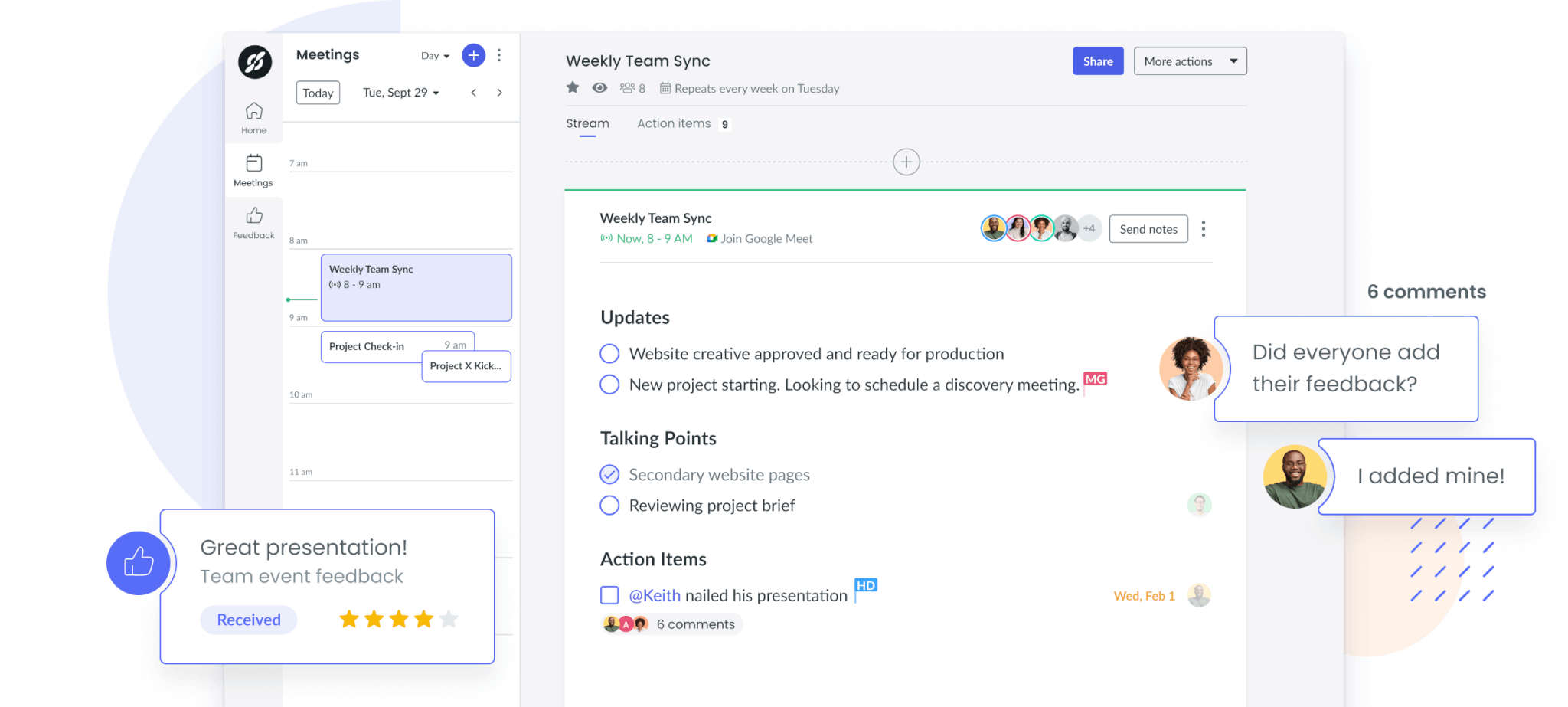 3 The face you make when there's an hour before a meeting, and there's still no agenda.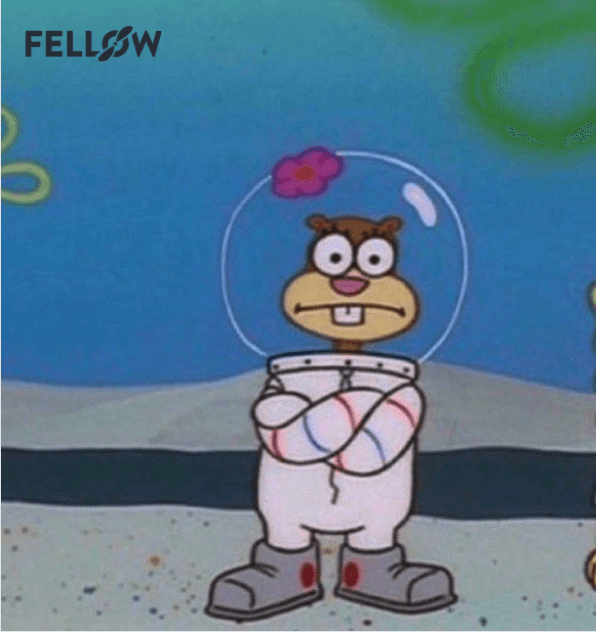 4 When you leave the meeting with no action items 😐
5 When your manager books frequent 1-on-1's, acknowledges your achievements, provides useful feedback, and invests in your growth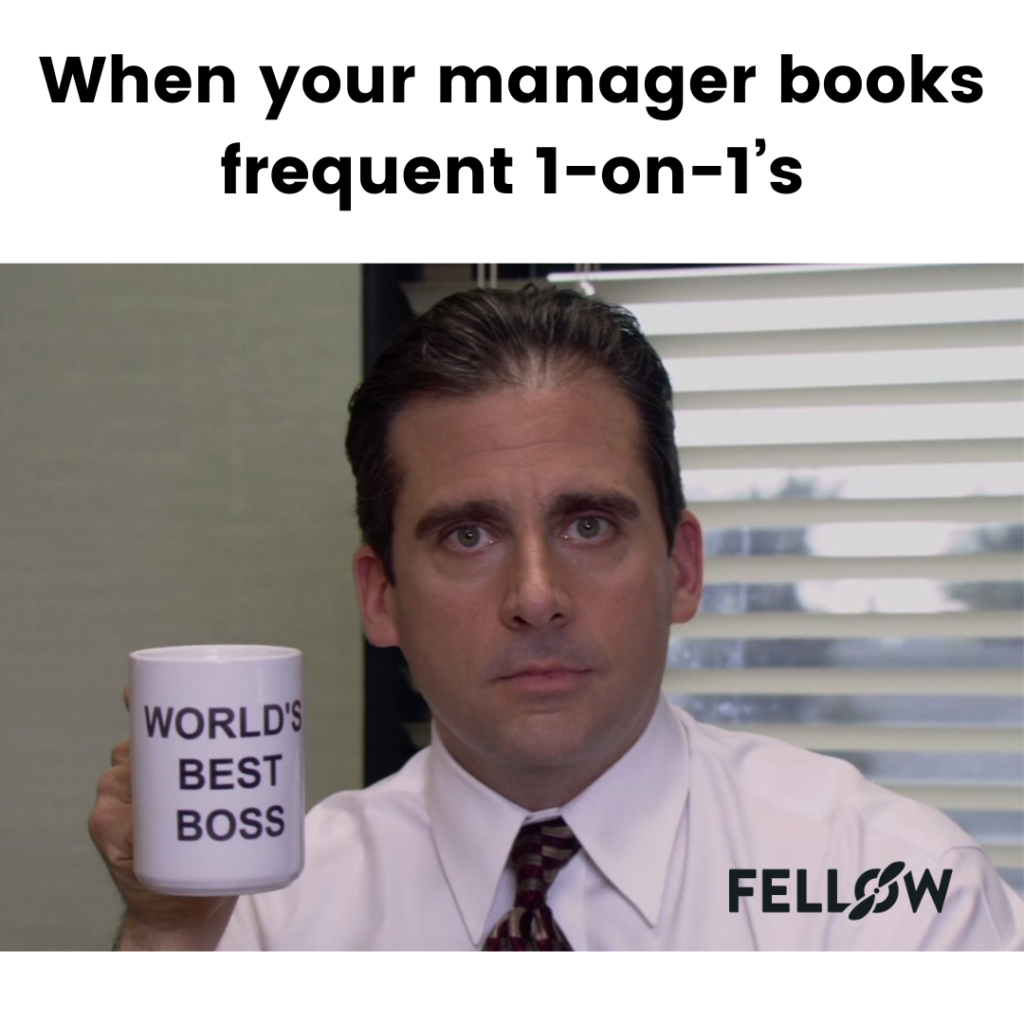 6 Meetings with Fellow agenda > meetings with a Google Docs agenda
7 No action items = unproductive meeting
8 When there's no meeting agenda, the meeting goes on forever…
9 #ZoomProblems …
10 No purpose = no meeting!
11 Missing action items = a no, no
12 The face of somebody who went to McDonald's during their meeting…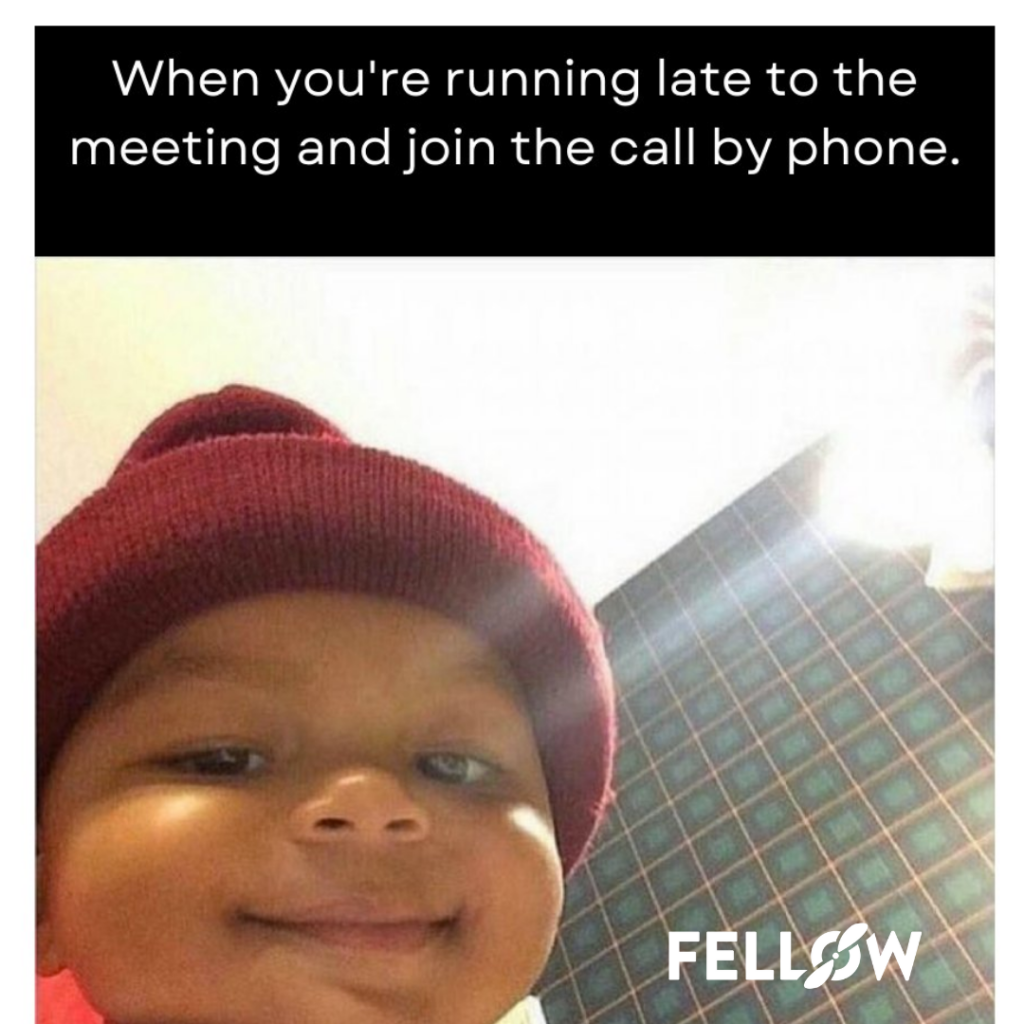 13 No agenda = no attenda
14 Eliminate hundreds of loose papers by digitizing your notes via Fellow!
15 The face of somebody who sent the agenda 24-hours in advance
16 Said only ever by those who use meeting agendas…
17 My face when there is a meeting agenda versus when there isn't…
18 When there is no meeting agenda…
19 The reality of remote work
20 There isn't really a choice when it comes to meeting agendas…
21 The most annoying line…
22 Good bosses know the importance of meeting agendas
23 When they don't understand why meeting agendas are important
24 The look of shock when you hear somebody say they don't use meeting agendas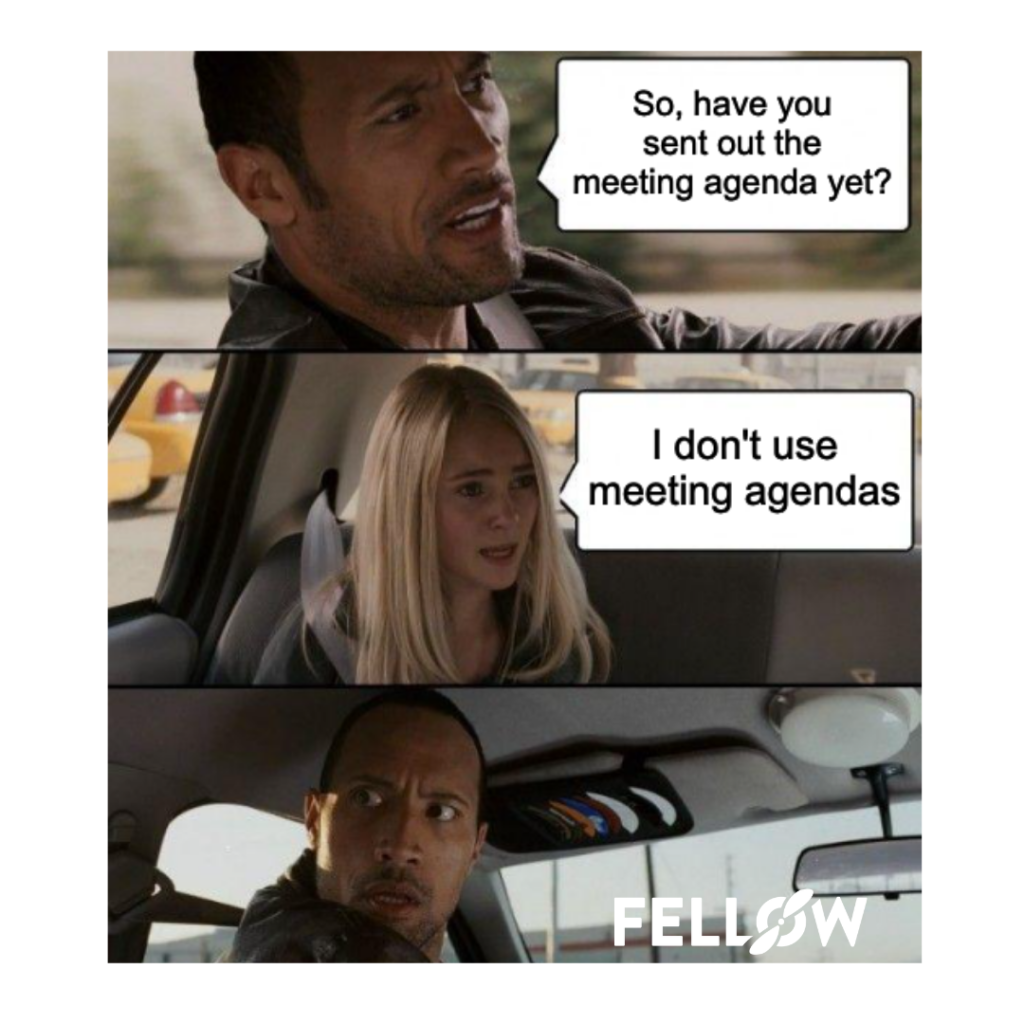 25 The two realities of meetings
26 Thinking about all my talking points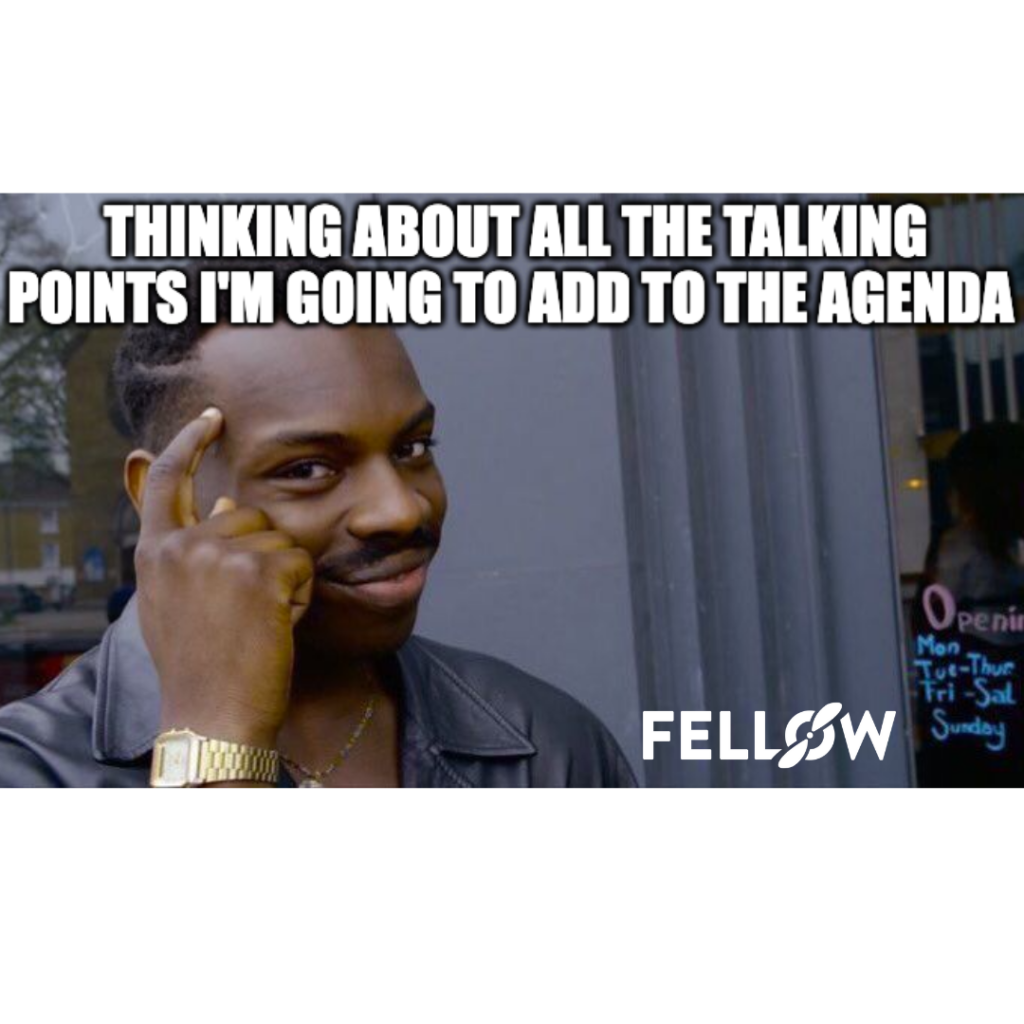 27 The POV of somebody in denial
28 When somebody tries telling you that you don't need an agenda
29 When you're the only one on your team using an agenda
30 The look of concern when the agenda is empty
31 When Fellow makes agendas collaborative
32 Elite teams use agendas…
33 No agenda = neverending meeting
34 The obvious choice
35 When you're a little too passionate about agendas…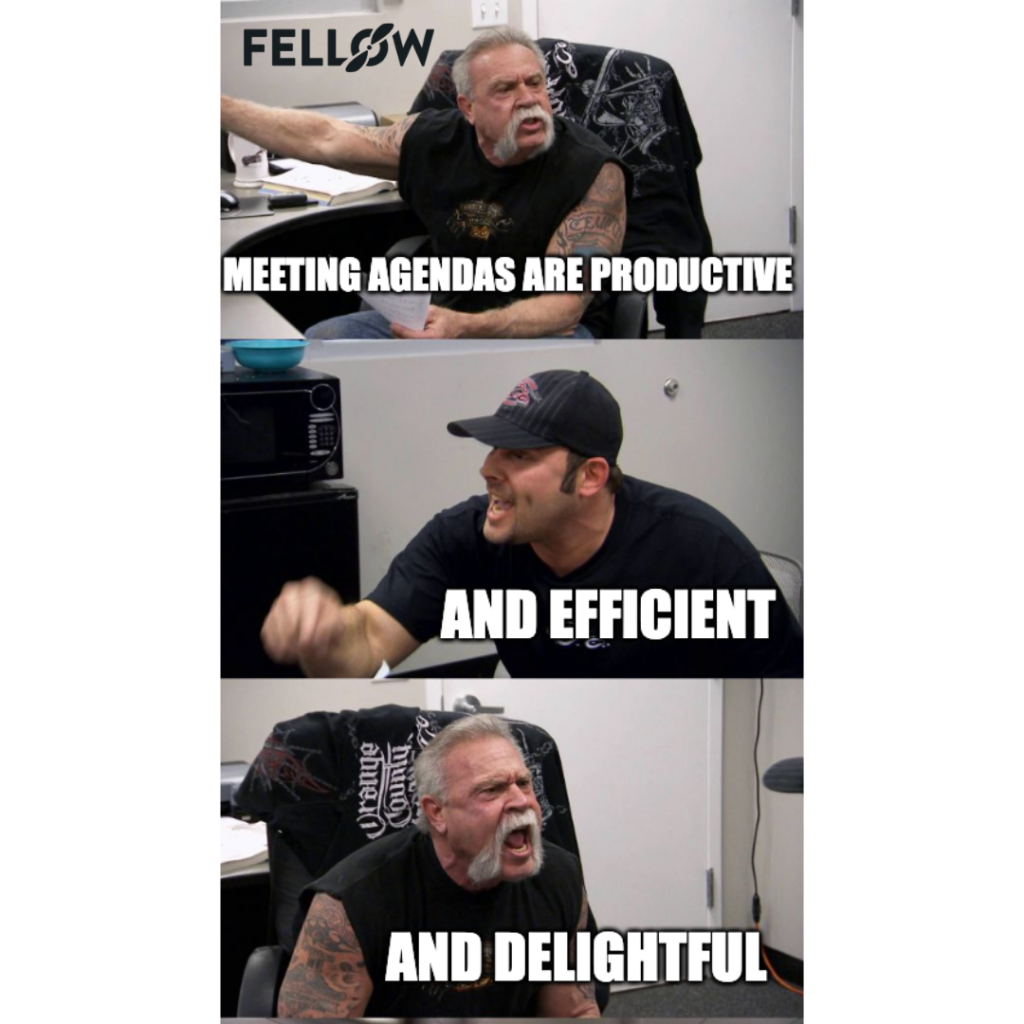 36 The no agenda long meeting headache
37 When your meeting has no talking points
38 The look of somebody whose being fed meeting lies…
39 When there are too many benefits of agendas
40 The look of fear of somebody whose meeting has no agenda
41 Meeting agendas = short, concise meetings
42 When your mood changes quickly
43 That awkward moment when you share the wrong screen…
44 The lies of somebody running a meeting without an agenda
45 Shyness unlocked
46 When somebody schedules a meeting too early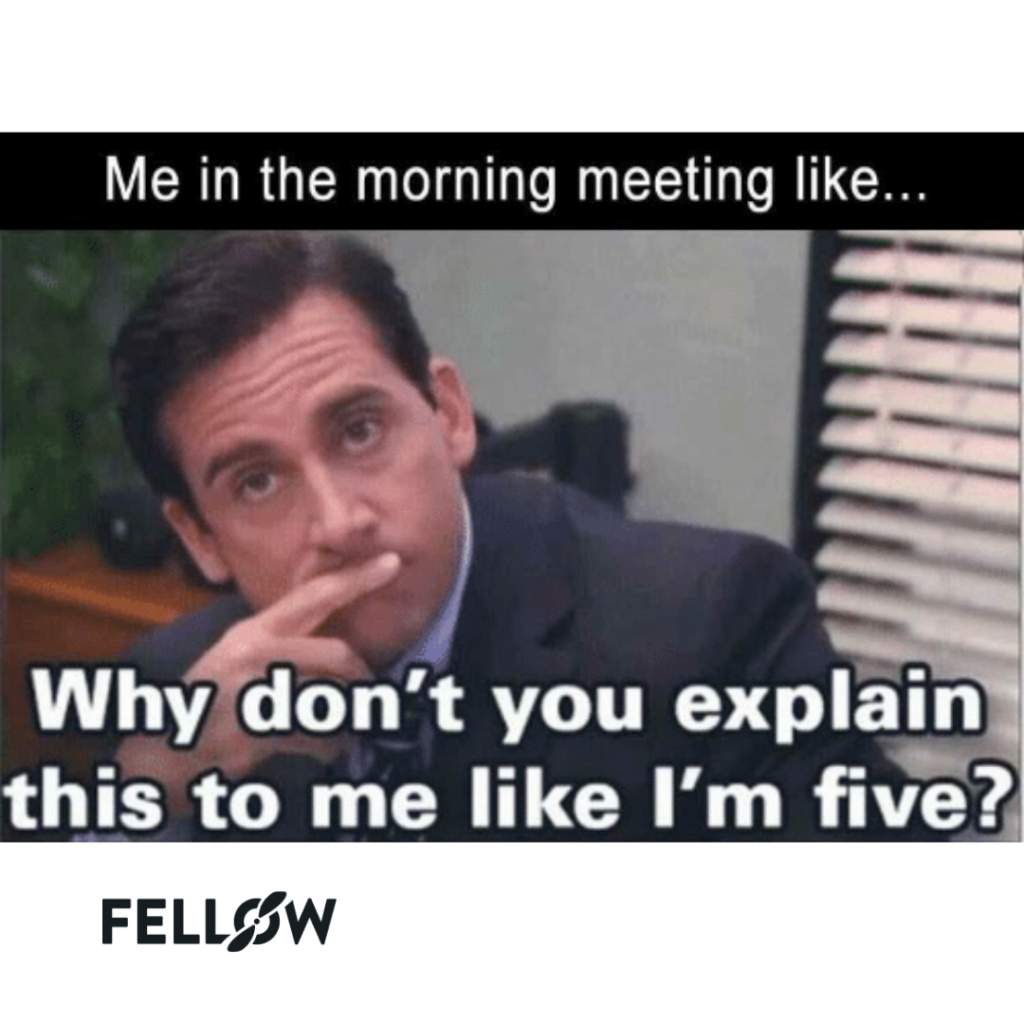 47 When they think everything needs to be a meeting
48 When the no agenda meeting goes on forever
49 The realities of virtual meetings
50 When there is no agenda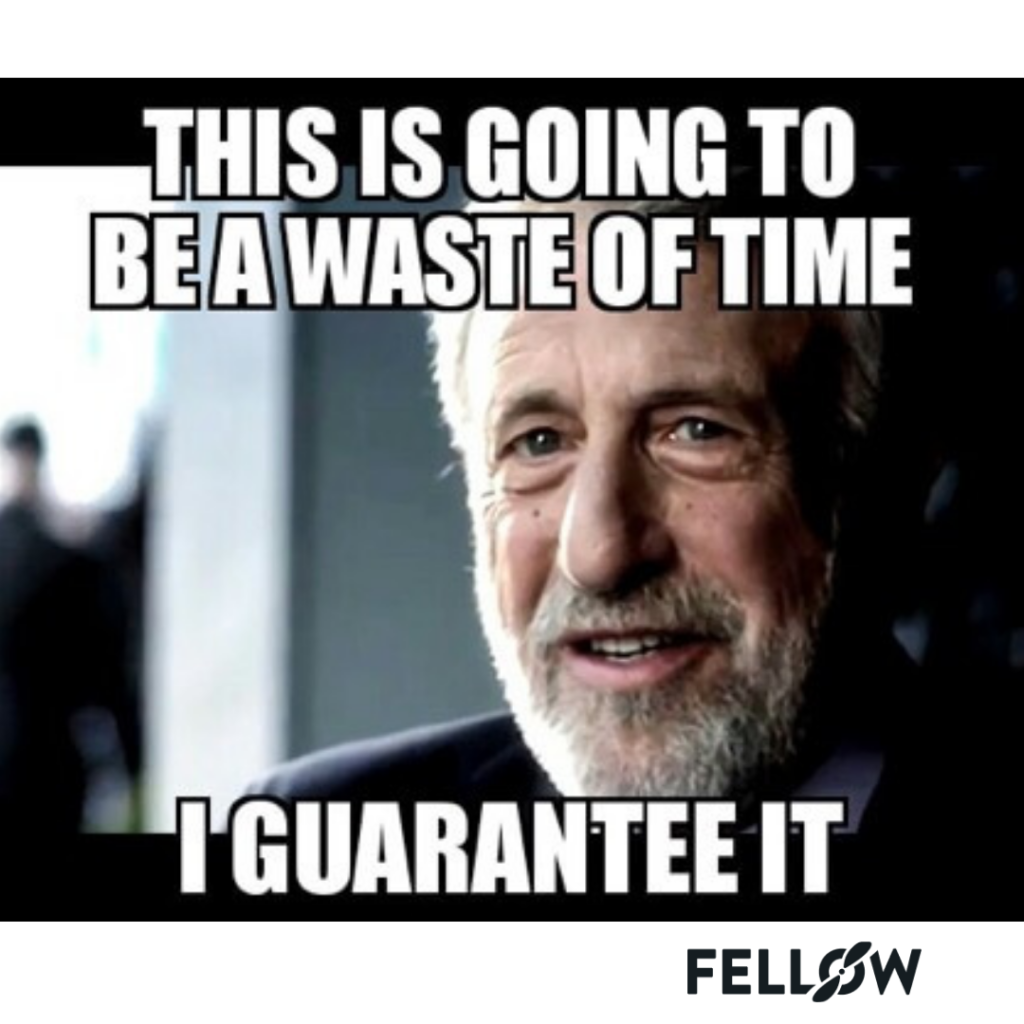 Parting advice
Now that you've got 50 free, hilarious, and relatable memes, you may be wondering when is an appropriate time to use them. Starting off your meeting with a meme will begin on a positive note, setting a good tone and easing meeting anxiety and stress. Additionally, sending memes at the end of a meeting will leave your team feeling positive and determined to get some work done on starting those action items. And finally, memes can be sent when you want to reinforce positive behaviour. Maybe your team has had a stressful day or you think they could use a laugh, send one of our 50 memes and it's certain to work!