There are several benefits to leading a virtual organization. With employees worldwide, you get to have team members bringing different cultures and ideas to the table regularly.
There are some challenges, too—like scheduling a meeting during a time that works for the majority of employees. When scheduling a meeting like a virtual town hall, being armed with the right tool can make all the difference and ensure all team members connect, get the same information, and receive essential business updates.
What is a virtual town hall meeting?
A virtual town hall meeting is a company-wide meeting held online and typically led by someone on the leadership team. These meetings aim to ensure all employees working remotely are updated on company news and key developments, establish progress on key goals, and understand how the business is performing. They can also be used to instill company culture and build community and relationships within online teams.
These live streams can also provide an opportunity to open the (virtual) floor for two-way communication, Q&A sessions, and even breakout rooms. This way, teams and departments that may not interact in their day-to-day roles can engage with one another and learn what the other is doing.
11 must-try tools for productive virtual town hall meetings
Looking to ensure your virtual town hall meetings are as productive and efficient as possible? Here are 11 must-try software options with the features that make it all possible.
1Meeting productivity tools
Fellow: First is Fellow, an all-in-one solution for exceptional remote meetings. With Fellow, it's simple for employees across all departments to collaborate on the meeting agenda, take notes, and exchange feedback. Fellow also boasts integrations with tools like Asana, Hubspot, and Slack, so connecting agendas and action items with your favorite apps is easy. Teams can explore everything Fellow offers by signing up for a free trial.
Breve: Another tool for meeting productivity is Breve, which makes it easy to send pre-recorded video updates to employees. With Breve, team members can effortlessly record and send video updates to their coworkers from their phones or laptops and measure engagement so they know how to improve next time. What's more, virtual town hall meetings can happen asynchronously with ease. This way, it's easy to keep everyone in the loop across various time zones. Just share the recording to Slack or Microsoft Teams and meet your employees where they are.
Zoho Meeting: There's also Zoho Meeting, an online meeting software for video conferencing and webinars. This secure online meeting platform allows teams to find new and efficient ways to collaborate and work remotely. It's great for interactive live streams—like town halls—since it offers functionality for screen sharing, live polls, and Q&A sessions. Plus, users can share the web meeting recordings with employees who couldn't attend the meeting, ensuring everyone can access important information.

Run effective, engaged remote meetings from anywhere
Keep your virtual meetings on track with Fellow's collaborative agendas, real-time notetaking, and feedback. Try a tool like Fellow today!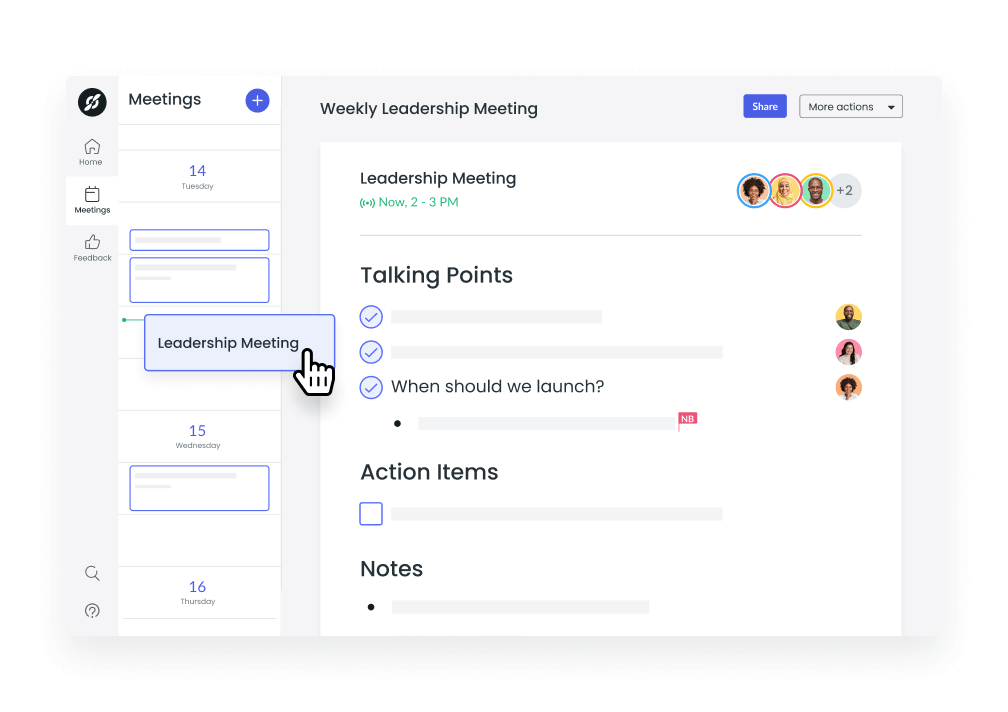 2Meeting engagement tools
Mentimeter: Another option for a virtual town hall meeting is Mentimeter. This tool aims to engage the audience and eliminate awkward silences by making it easy to build slides and presentations, send out interactive polls and quizzes, and collaborate on word clouds, so there's more participation from town hall attendees. Creating interactive slides to pose questions to employees on matters that impact the organization, gather feedback on important issues, and connect with attendees to build strong relationships is simple.
Pigeonhole Live: Virtual teams should also consider Pigeonhole Live, a great option for virtual and in-person town hall events. For virtual meetings, attendees are encouraged to voice their concerns, share ideas, and brainstorm solutions! This tool is also great for engagement as it offers Q&A sessions, polls, chats, reactions, and analytics features. Pigeonhole Live can also be customized with unique branding elements, or companies can choose a custom theme.
3Meeting organizational tools
Pizzatime: Virtual teams looking to come together and boost morale should consider Pizzatime. It offers simple team bonding for all team events, brainstorming sessions, virtual conferences, and town halls. Attendees can not only easily join these remote sessions but can also do so while the app coordinates food and drink delivery. Meeting hosts let the app know of the date and time of the virtual town hall, and Pizzatime will take care of nearly everything else.
EveryTimeZone: Have employees all over the world? This can make it challenging to find a time for a virtual town hall meeting that works for everyone. EveryTimeZone can assist in knowing what time it is in the world for all of your team members, so there's no more mental math to get teams on the same page. Just choose your coworkers' time zones and share events directly to the timeline. This tool can also pick meeting times that work best for all attendees. Pick the team members you need to meet with and the tool will suggest the most workable times for everyone, keeping in mind local business hours.
4Video conferencing tools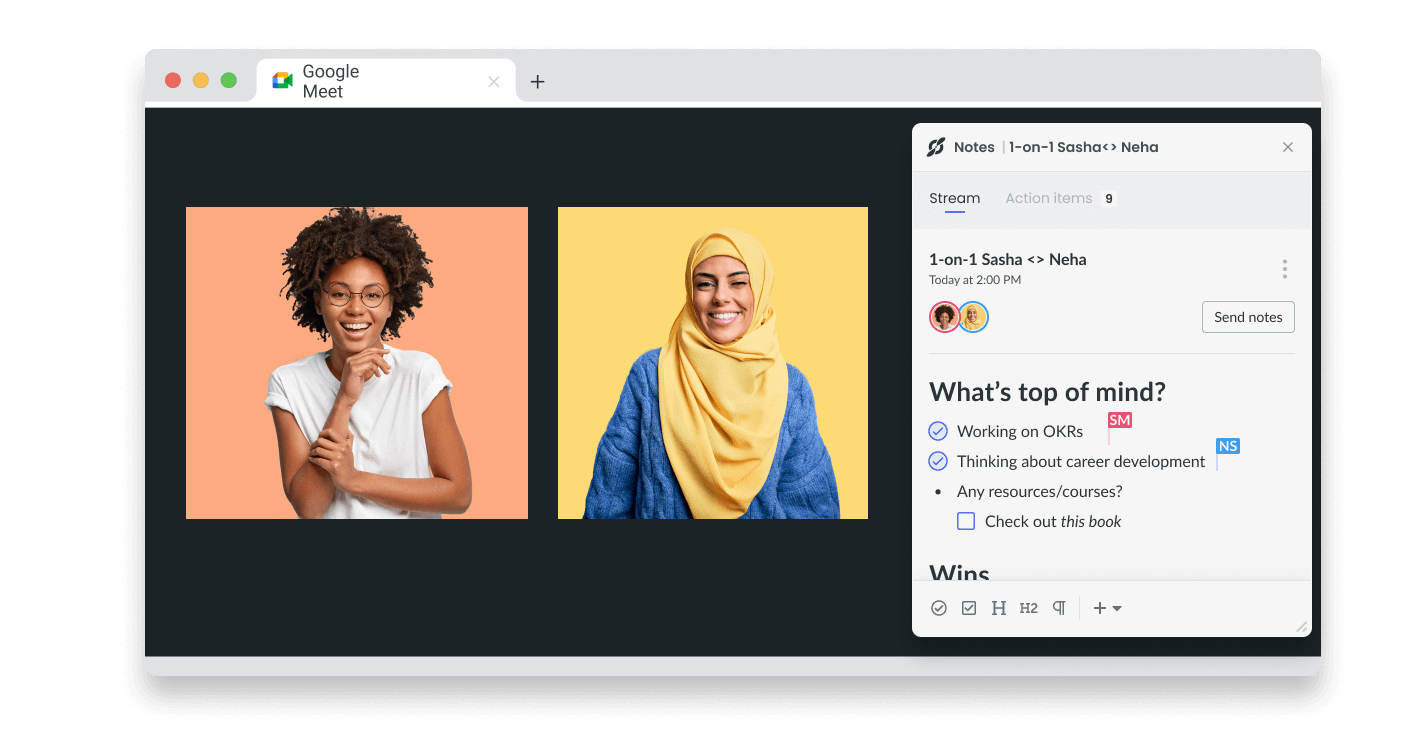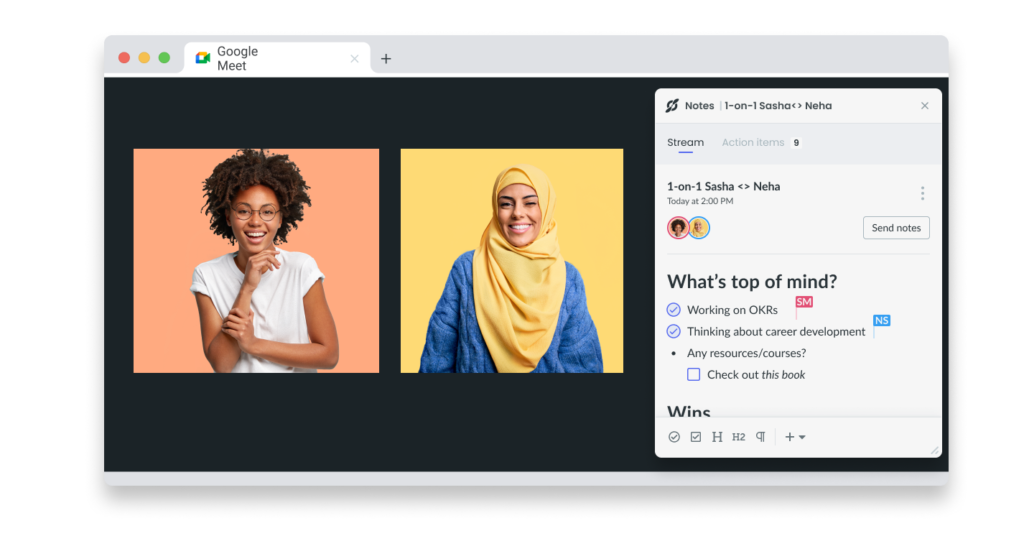 One tool for all your virtual meeting needs
While there are a ton of viable options for virtual meetings, there's one tool that truly does it all. Offering a space for everything from effortless feedback to meeting notes, Fellow is the exceptional option for your next virtual town hall. Plus, with workspace analytics, teams can gain insights into meeting productivity patterns so every virtual town hall is more productive than the last! Teams can try Fellow for free today and see how it takes virtual meetings from so-so to spectacular.
"Fellow has completely changed the way we manage remote meetings. With 100+ people in 32 different countries, Fellow was one of the tools that took our remote meetings from confusion to clarity."

– Liam Martin, Co-Founder and Remote Work Advocate
Free town hall meeting agenda template
Ready to foster a culture of celebration and open communication at your company? Check out this template curated by Aydin Mirzaee, CEO and Co-founder of Fellow:
Parting advice
A virtual town hall is a great way to share updates, build relationships, and establish company culture, but the wrong meeting software can hold your team back. While all 11 of these tools could be great choices depending on your needs, you can check out all of what Fellow has to offer totally free today and start leading more productive virtual town hall meetings tomorrow!