Whether you're taking meeting notes during a daily huddle or a one-on-one meeting, note-taking can keep you organized. And from note-taking apps to electronic notebooks you can use to write and draw, there are plenty of choices for your note-taking. Below are some of the best digital notepads and note-taking apps to make your search easier.
Is it better to take notes digitally or on paper?
Studies in recent years show that the pen and paper approach to note-taking is better for remembering key points. Then on the flip side, other studies point to both forms of note-taking being effective for different reasons. For example, some people can type faster than they write. As a result, they can take more notes and immediately remember what they wrote, but they might not remember everything in the long term.
At the end of the day, the choice comes down to what works best for you and your team. With electronic notepads and note-taking apps, you can more easily share notes in real-time. Plus, they're more flexible if you forget pen and paper. And if you use a digital notepad with a stylus, then you can "write" on your screen, giving you the best of both worlds.

Take productive meeting notes
Take meeting notes that keep your team productive and accountable. Fellow is the top-rated meeting notes software with all the features you need to have collaborative meetings without interrupting your workflow.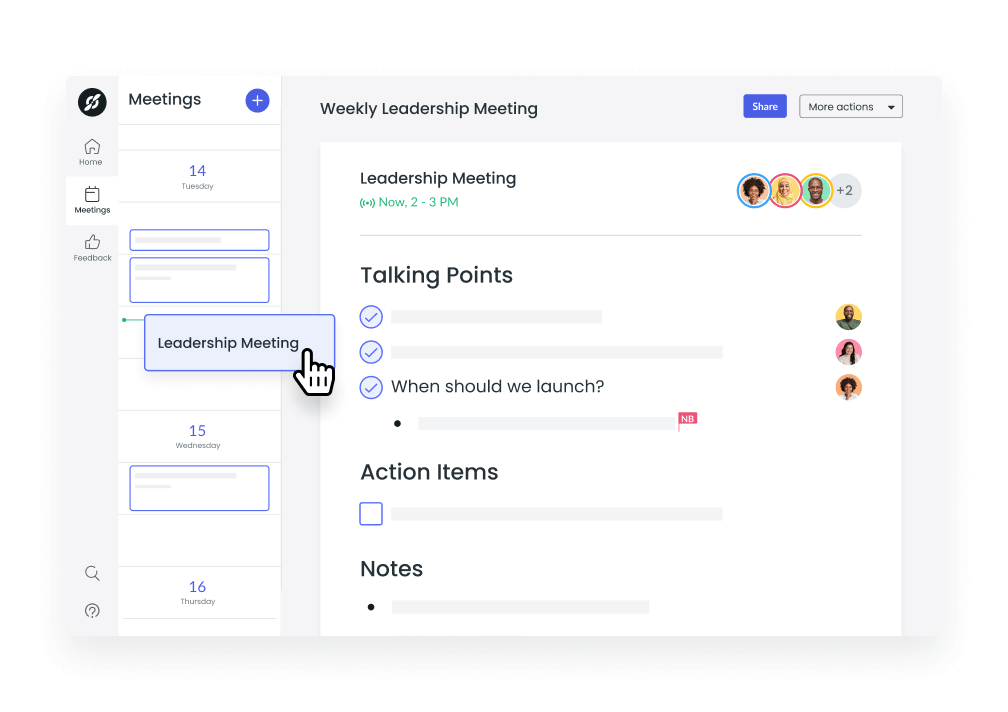 6 best digital notepads
The following digital notepads (you might also see them called "cyber pads") can help you take better notes.
1Rocketbook Everlast notebook
The Everlast notebook from Rocketbook is a 32-page dot grid notebook that can be used again and again with any cloud service. It comes with a Pilot Frixion pen to write with on the notebook's pages. The writing disappears with a drop of water. You can use the Rocketbook app to scan, save, and share your notes.
Key features:
Digital scanning and sharing
Reusable notebook pages
Pen and paper experience for digital notes
Price: You can purchase an Everlast notebook and pen for $22.95 on Amazon, and the app is free for Android and iOS users.
2Boogie Board Writing Tablet
The Boogie Board Writing Tablet is a reusable notebook with a 5" x 11" screen size. You can write notes on the tablet, save them to your mobile device using the free Blackboard app, and then clear your screen. You can start from templates such as Dot Grid, Black, Planner, and Lines. You can use the Boogie Board for drawings and notes.
Key features:
5" x 11" screen
Save to your phone using Blackboard mobile app
Several templates available
Price: The Boogie Board tablet is $44.99 on Amazon, and the app is free for Android and iOS users.
3Newyes Robot Pad
The Robot Pad from Newyes is a simpler version of the Boogie Board. It essentially works the same, but you can't save notes or sync them with other devices. Its screen is 8.5 inches, and you can lock the erase button so you don't accidentally delete anything. It also includes magnets so you can mount it on your fridge.
Key features:
8.5-inch screen
Lock the erase button to avoid deleting accidentally
Includes magnets to display notes or drawings on your fridge
Price: The Newyes Robot Pad is $15.99 on Amazon.
4Moleskine Pen+ set
The Moleskine Pen+ Smart Writing Set includes a digital smart pen and a smart notebook. You can sync both devices with the Moleskine Notes app to digitally transfer, organize, and edit your notes and drawings. It stores 176 pages and recognizes 15 languages.
Key features:
Stores 176 pages
Syncs digitally with the Moleskine Notes app
Recognizes 15 different languages
Price: The Moleskine Pen+ set is $99 on Amazon and comes with the app.
5Jonzoo LCD Writing Tablet
The Jonzoo LCD Writing Tablet is an 11" tablet that's lightweight and features built-in magnets and a stylus dock. You can write again and again on it, and the replaceable coin battery can last for months. The LCD panel reflects natural light, which means no glare.
Key features:
Built-in magnets and stylus dock
Unlimited smart paper
Replaceable coin battery
Price: The JONZOO LCD Writing Tablet is $15.99 on Amazon.
6Wacom Bamboo Slate Smartpad
The Wacom Bamboo Slate Smartpad is a drawing pad, a writing tablet, and a smart notebook all in one. It has a battery life of 12 hours. You can use it to put pen to paper and turn your notes or images into digital, shareable files. It uses electromagnetic tracking and pressure sensitivity to record movements and show them on synced devices. You can use the free Wacom Inkspace app to transform handwritten notes into text.
Key features:
Battery life of 12 hours
Uses electromagnetic tracking and pressure sensitivity to record movement
Create digital text through handwritten notes
Price: The Wacom Bamboo Slate Smartpad is $317.00 on Amazon.
7 best note-taking apps
If you're looking for a note-taking app you can use on an existing tablet or smartphone, try the below options.
1 Fellow
Fellow is a top-tier tool for all things meeting-related, including note-taking. With Fellow, you can build collaborative meeting agendas, record meeting notes, and keep your team accountable through meeting action items. So whether you're in-person or remote or you have a hybrid work model, you can build great meeting habits such as real-time note-taking.
You can also use Fellow's Streams (digital notepads) to capture ideas, goals, OKRs, and whatever else is on your mind. And if you're juggling browser tabs, you can use Fellow's video conferencing integrations to record notes in the same tab as your meeting.
Key features:
Use Streams to save ideas and goals
Record meeting notes in real-time
Manage meeting action items
Price: Fellow is free for up to 10 users. After that, its paid plans start at $6 per user per month.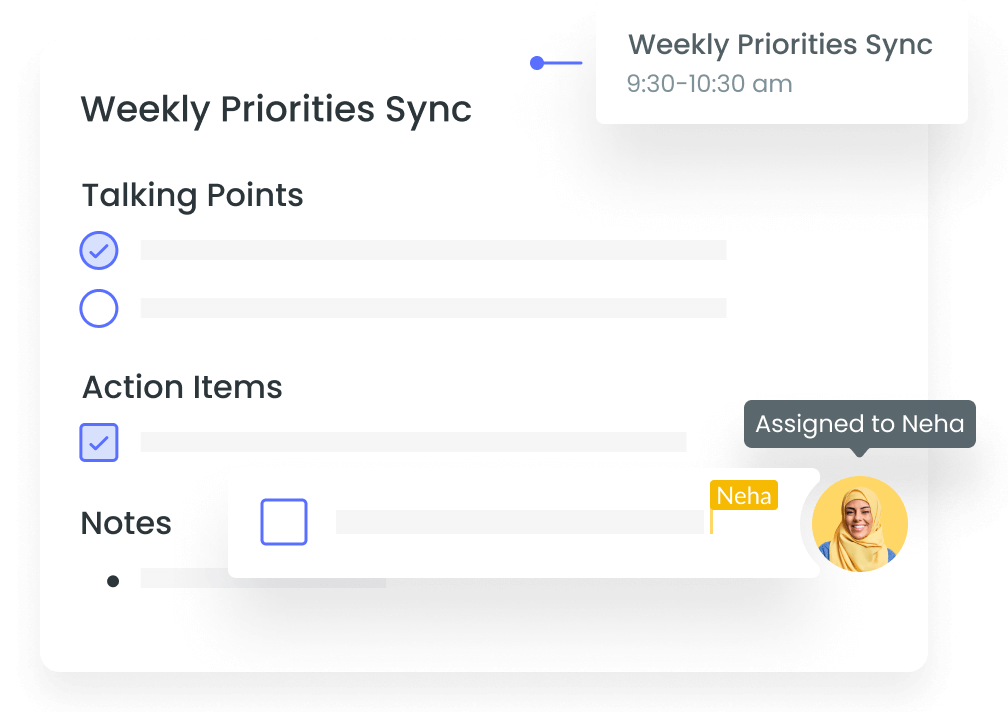 2GoodNotes 5
GoodNotes 5 lets you record notes, write music, and annotate PDFs. You can sync your digital notes with all your devices via iCloud. You can also create Notebooks, each of which is a separate digital notebook, so you can better organize information by category. The app also features handwriting recognition and search functionality.
Key features:
Syncs across all your devices through iCloud
Marks up PDFs
Includes handwriting recognition
Price: GoodNotes5 offers a limited free plan, and you can buy the full version with a $7.99 one-time purchase.
3 Notability
Notability is a note-taking and annotation app with tools such as ink, highlighter, text, and audio. You can mark up documents, slides, and images and keep your notes with you at all times. You can also create a favorites toolbar so you can easily locate your most-used tools.
Key features:
Annotate different forms of media
Work with ink, highlighter, text, and audio
Save your favorite tools to locate them faster
Price: Notability offers free plans for iOS, with annual plans starting at $11.99 per year for the premium plan.
4Apple Notes
Apple Notes is one of the oldest notes apps. It comes with handwriting and typing tools that you can use with a keyboard or Apple Pencil. You can move the toolbar around depending on your preference. Other features include a highlighter and an eraser.
Key features:
Moveable toolbar
Handwriting and typing options
Highlighter and eraser
Price: Apple Notes is free with Apple devices.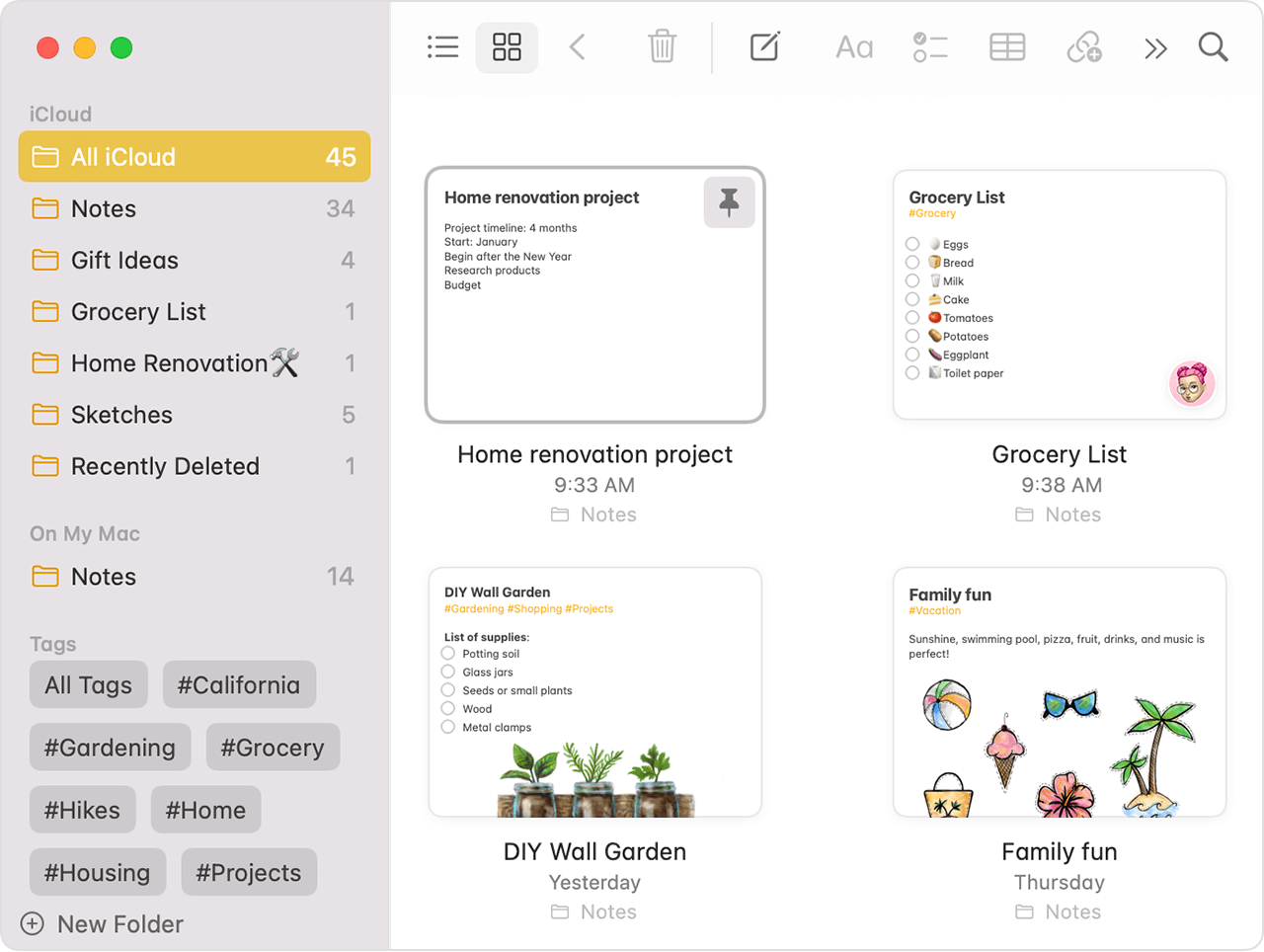 5LiquidText
With LiquidText, you can mark up and review documents. It's less of a traditional note-taking app and more for importing documents into a digital workspace to edit them. The screen has a right side and a left side; the left is for the document, and the right is for notes. You can grab bits of text and move them to the right side of the screen to mark them up. You can organize your notes into groups and make connections between them.
Key features:
Review and mark up documents
Divide the screen into two halves for easier markup
Keep track of key findings
Price: A free LiquidText plan is available. Paid plans start at $7.99 per month or a one-time purchase of $29.99.
6MarginNote 3
MarginNote 3 is another research tool that lets you open and mark up documents in a digital workspace. You can create handwritten notes and clip your notes, create flashcards, and write study outlines.
Key features:
Create flashcards
Open and mark up documents in a digital workspace
Write study outlines
Price: MarginNote 3 offers a free reader-only version. Full access costs $12.99.
7Nebo
Nebo is a notes and PDF markup tool. It comes with handwriting-to-text features and freeform and lined pages. You can use an Apple Pencil or a keyboard to write.
Key features:
Offers handwriting and text features
Includes freeform and lined pages
Write with Apple Pencil or keyboard
Price: Nebo offers a free version, with one-time-purchase paid plans starting at $1.99.
Note-taking tips for capturing everything with ease
Whether you prefer pen and paper, an app, or a digital notepad, the below tips can help you take better notes.
Highlight the key points. You shouldn't transcribe your meetings verbatim. Instead, highlight the most important points. It's best to hear the information, quickly digest it, and then jot down some notes about the key takeaways.
Don't overdo it. There are times in a meeting to listen, times to speak, and times to take notes. You don't want to get so caught up in note-taking that you miss what's happening.
Ask for clarification if you missed something. Don't be afraid to speak up if you need someone to repeat themselves. You're best off doing this while everyone is chatting about an important point or when there's a pause or room for questions.
Compare notes with other team members after the meeting. If you missed something during a meeting but never got to speak up, ask someone afterward. If you're using a digital notepad or a note-taking app, you can swap notes electronically.
Keep your notes organized and concise. It's best to keep your notes short, sweet, and organized to avoid miscellaneous sticky notes all over your desk. This way, you know where you can find what you need and return to it quickly.
Review your notes and copy them over when the meeting ends. After the meeting, you should review your notes, check for any mistakes, and add anything important while it's still fresh in your mind. You can also scan and save your notes digitally if you're using an electronic notepad or save them to the cloud with an app.
Take note of the important things
Taking notes at work also means saving and organizing them. With these digital notepads and note-taking apps, you're less likely to miss something important. And with Fellow, it's easier than ever to host efficient meetings and record and share meeting notes the whole team can use.