Once upon a time, remote work was a buzzword found in a scarce number of job descriptions.
But now, due to the pandemic and a shift in workplace culture, it's clear that remote work is here to stay. If your business wants to achieve sustainable remote work but isn't sure how to go about it, we at Fellow have you covered.
What does sustainable remote work mean?
Sustainable remote work refers to having a culture of remote work that is effective long term. There are a lot of elements that make remote work … work, and it takes time and effort for any organization to master them so that all levels of employees are reaching their fullest potential.

Run effective, engaged remote meetings from anywhere
Keep your virtual meetings on track with Fellow's collaborative agendas, real-time notetaking, and feedback. Try Fellow today!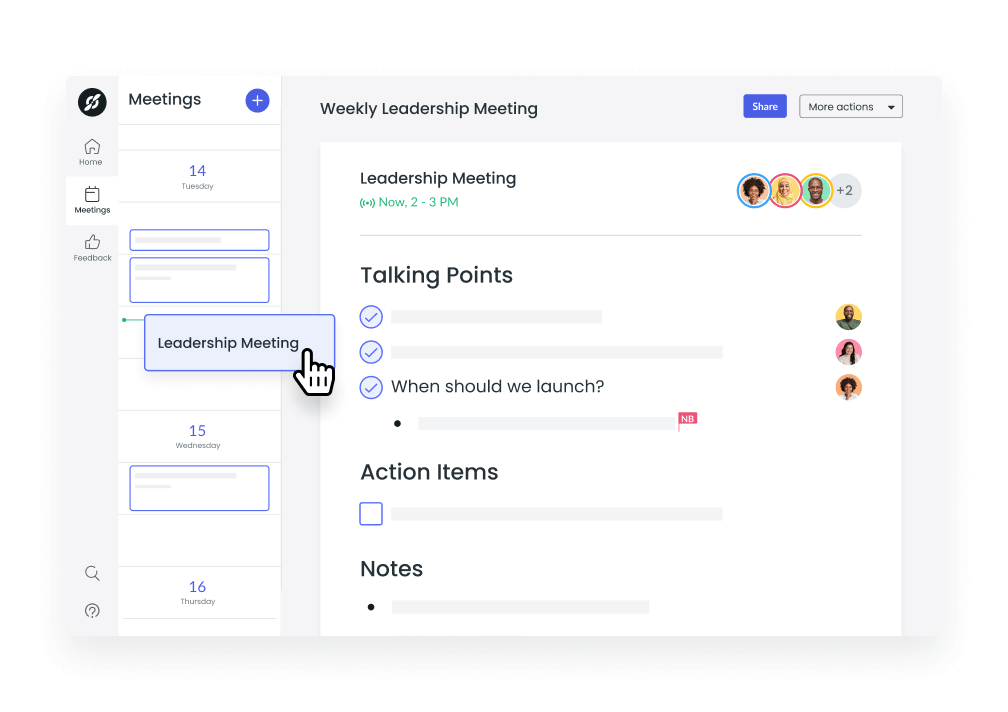 The benefits of remote work
There are several benefits of remote work—for both the employer and the employee—that make it a working concept to consider.
1Fosters work-life balance
For starters, working remotely fosters an improved work-life balance. Most remote roles provide employees with flexible schedules, making it easier to manage their personal and professional lives with less hassle and stress.
For instance, picking up kids from school, taking your dog to the vet, or running errands can all be planned efficiently, thanks to the flexible schedule that working remotely can provide.
2Allows employees to have a personalized workspace
Sometimes the standard workplace and cubicle don't exactly inspire creativity; but, remote work allows employees to create their personalized workspaces, like a comfortable and relaxing home office.
This means employees can choose the style of their desk, the type of chair, and all the decorations and furnishings that come with a personal office. Having these unique and personalized touches can give employees a boost in productivity and job satisfaction.
3Reduces costs
Another benefit is that employees and the organization will have reduced costs and expenses. For instance, a company doesn't have to spend money to rent or lease an office space, plus all the costs that come with it—like utility bills.
For employees, they no longer have the cost of transportation to and from the office or any parking-related fees. Employees can also save money on a wardrobe that complies with a company's dress code.
4Improves employees happiness
Working remotely can also improve employee happiness. For instance, instead of spending time sitting in traffic on their daily commute, an employee can take that time to get more sleep or to exercise before or after work—boosting their happiness!
As we mentioned, a better work-life balance can also improve happiness by ensuring employees don't feel burned out or overworked and can complete their responsibilities and tasks during the hours that work best for them.
5Increases retention rates
Thanks to the benefits remote work offers employees, when companies have this on their list of things they provide their staff, it boosts retention rates. Remote work is highly sought after and is not always easy to find. When employees have all of the benefits of remote work, they're less likely to change jobs. In fact, according to Forbes,
"54% of employees say they would change jobs for one that offered them more flexibility, which results in an average of 12% turnover reduction after a remote work agreement is offered."
6Boosts productivity
Working remotely can boost employee productivity without the distractions that come with working in a crowded office, the added stress of a long commute, and other factors. For example, if employees need a quiet environment to complete their responsibilities, they can control the noise level in their home office to be on par with what they need to be productive.
Interestingly, according to Laurel Farrer, President of the Remote Work Association and CEO of Distribute Consulting,
"Teleworkers are an average of 35–40% more productive than their office counterparts and have measured an output increase of at least 4.4%."
9 ways to achieve sustainable remote work
If your company is looking to achieve sustainable remote work, try these nine best practices to do so successfully.
1Set clear expectations
Some people think remote workers are just sitting at home or in a coffee shop slacking off, but that couldn't be further from the truth.
Remote workers are often highly productive—partly because their employer has set clear expectations. Setting expectations is crucial to a thriving workplace culture for all employees, not just remote workers. When these expectations are set, employees will always know what's expected of them, which tasks are on their to-do lists, and how they can best work with their team.
For managers to set clear expectations, it's in their best interest to schedule a meeting with all of their direct reports to discuss role responsibilities, success, and things to avoid. Make sure nothing falls through the cracks by using our free setting expectations meeting template to make these expectations crystal clear.
2Be inclusive
Another way to achieve sustainable remote work is to be inclusive with your hiring efforts. One of the great things about hiring remote staff is you can sign on more people from different socioeconomic, geographic, and cultural backgrounds. If your recruiters or hiring team come across an individual who is a perfect fit for an open role but who doesn't live in the area, it doesn't matter!
This is a huge benefit not only for the employer, but for potential employees, too, since they'll have a greater chance of getting hired no matter where they're located.
3Be transparent
If your company strives for sustainable remote work, then transparency is an absolute must. Having regular, clear, transparent, and open communication will not only build rapport between a manager and their direct reports, but will also cultivate a positive company culture as well as trust and respect amongst teams.
Employees—especially remote workers—need to be in an environment where they can openly share their thoughts, ideas, and questions to be more creative, productive, and collaborative.
4Celebrate wins
When your team has remote workers, don't underestimate how important celebrating wins, big and small, can be. Small wins are sometimes forgotten, swept under the rug, or go underappreciated; however, celebrating these accomplishments helps organizations achieve sustainable remote work.
Taking the time to highlight the wins your remote team has will foster motivation in others, make your employees feel appreciated, provide a confidence boost, and create a psychologically safe working environment within your team. 
With Fellow, you can make celebrating wins a regular process by using a recurring template with a "wins" heading. This will continuously encourage team members to give each other shout-outs.
5Create a culture of continuous feedback
If you're a part of a remote-first organization, sometimes feedback falls through the cracks. Having a healthy and strong workplace culture starts with knowing how to provide feedback productively. Instilling continuous feedback with a tool like Fellow can help you achieve sustainable remote work.
When continuous feedback is normalized, remote teams will always know how to improve or what they should be doing differently. Managers will also learn how to support their direct reports better to ensure employees have the resources they need to succeed.
For remote workers to truly thrive, creating a culture where giving, receiving, and implementing feedback is the norm is an absolute must.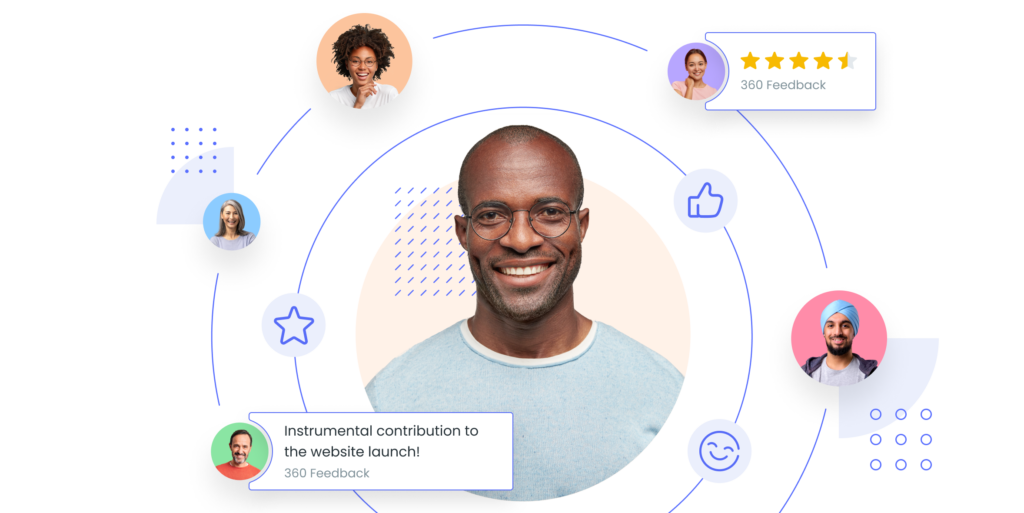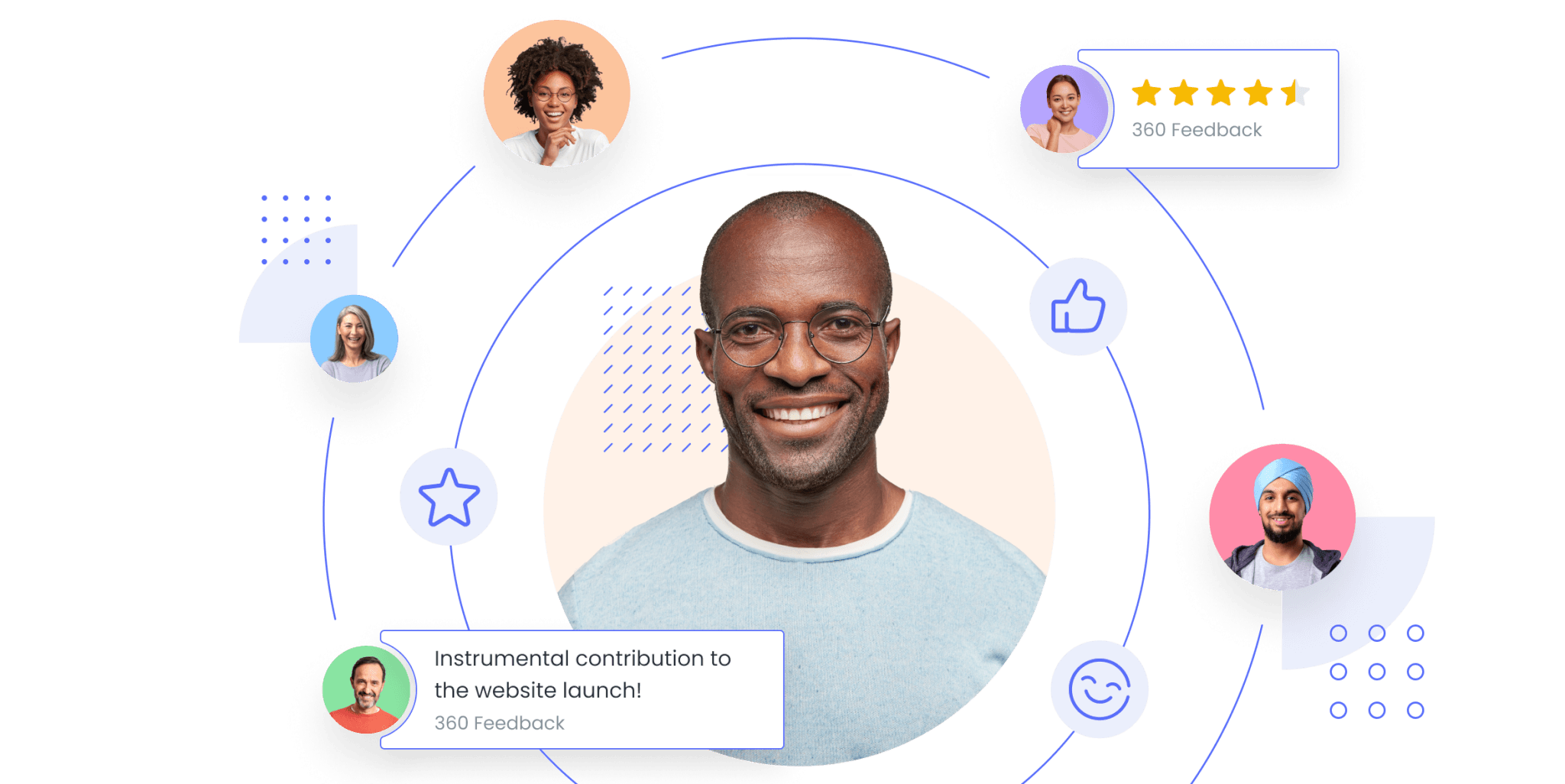 6Allocate time to remote team-building activities
When your entire team is remote, forming relationships, building bonds, and talking about shared hobbies and interests can be challenging. Because of this, it's crucial to allocate time to team-building activities. These activities can combat the fatigue that comes with working remotely while enhancing communication between team members, reducing feelings of isolation (which can also be common when working remotely), and encouraging team spirit.
Team-building activities can be anything from a virtual show-and-tell, two truths and a lie, or a friendly Q&A session to virtually sharing a meal. Making time for these bonding activities each month can go a long way to helping your organization achieve sustainable remote work.
7Have an effective remote onboarding process
One of the challenges of having remote staff is that onboarding can become difficult or can lack complete details. Having a comprehensive onboarding process for remote employees can go a long way toward fostering their success and longevity within the company. While doing so takes longer than it would for in-house employees, it's just as important to get it right.
To ensure your organization has an effective remote onboarding process for new hires, take advantage of Fellow's onboarding checklist for new employees. This template goes over every step your new team member needs to take to become oriented with your organization, their role, and their team members.
8Offer flexible hours
One of the perks your company can offer its remote staff is flexible working hours. If the typical 9-5 schedule isn't the best fit for your employees working remotely, emphasize that they can choose flexible hours as long as they're still working the necessary hours each day and completing their work.
Make it known to your team members that they can work the hours that make the most sense for them and that their working hours don't have to be set in stone—they can vary based on their day-to-day!
9Foster effective asynchronous communication
Finally, achieve sustainable remote work by fostering effective asynchronous communication; this means communication that occurs without an immediate expected response. Examples of asynchronous communication include having a conversation through email, project management tools, video recordings, and direct messaging tools.
Usually, with these methods, there is some lag or downtime between when the original message is sent and when a response is given. Fostering this type of communication is ideal for teams of people who may not be working the same hours, meaning remote employees who may be spread across time zones.
Make remote work, work for your team
Having a sustainable remote work culture at your organization is possible. And with so many benefits, it's something businesses of all shapes and sizes should consider! After all, when given the option between commuting into an office and working under fluorescent lighting or working from the comfort of your own home in casual attire, which would you choose?