How to Run Effective Remote and Hybrid Meetings 🚀
Master the art of running effective meetings in any work environment in under 30 minutes!
Registrants will receive the webinar in their email.
The future of meetings

Wondering how to navigate meetings in a remote and hybrid work world?

In under 30 minutes, our Customer Success team will share how to get your team running effective meetings no matter where they are located! 💪
Get exclusive access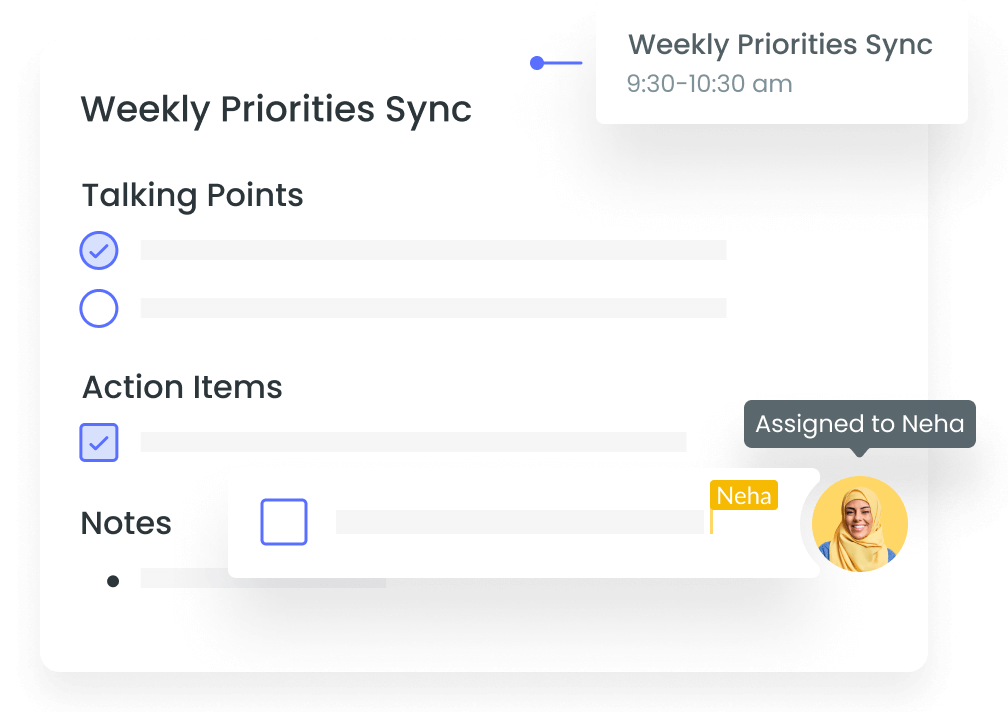 What you will gain

✔️ Learn the key to effective and engaging meetings.

✔️ Start utilizing asynchronous meetings to save precious time.

✔️ Learn how to make meetings more effective and engaging for your team.

Get exclusive access
Fellow pro tips!
You'll also learn all about the best practices and hidden gems that exist in Fellow to put all of this expert advice into action! 🤩
Get exclusive access
Ready to take Fellow to the next level?
Register for our upcoming live Fellow Masterclass