Employee feedback is one of the greatest tools a manager has. Feedback enables company leaders to develop talent and deliver incredible business results if given intentionally and often.
An employee feedback tool is any digital tool that helps managers deliver feedback to employees and vice versa. Employee feedback tools make it easy to ask colleagues for feedback on performance, projects, and any other topic in the workplace.
Today, let's explore five of the best employee feedback tools on the market and review the best practices for delivering effective employee feedback.
What is an employee feedback management system?
If you want to consistently deliver meaningful feedback, it's best to set up a feedback management system that will work for your team. An employee feedback management system is several workplace processes that leaders can implement to nurture a feedback culture within the organization. Implementing a feedback management system involves creating policies and procedures that ensure employee feedback is tailored to optimize the team's performance and reach company goals.
Benefits of an employee feedback management tool
Here are three benefits of using an employee feedback management tool:
Improved collaboration: Using an employee feedback management tool is a good way to encourage collaboration within a team. Using a tool to deliver feedback will foster trust, encourage learning, and build strong relationships within your team.
Improved performance: If you want to improve performance within your team, look no further than trying a great feedback management tool. A tool that helps you give employees insights into their work and provides you with insights into your leadership skills will encourage everyone to work smarter and harder.
Improved employee engagement: Employees will want to work hard to achieve goals when they know that their leaders have a vested interest in their success. Use an employee feedback management tool to help you deliver positive and constructive feedback and show employees that you care.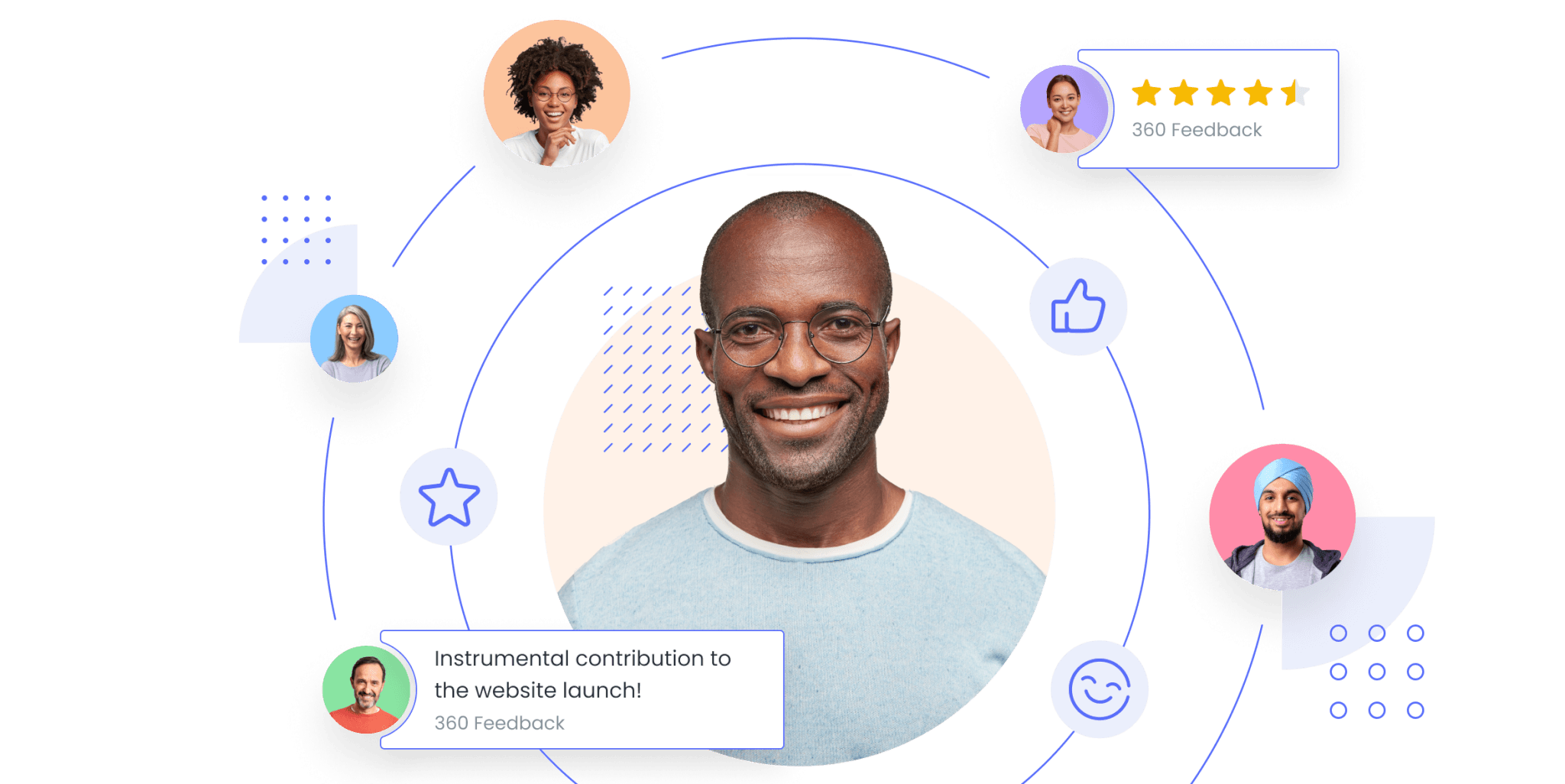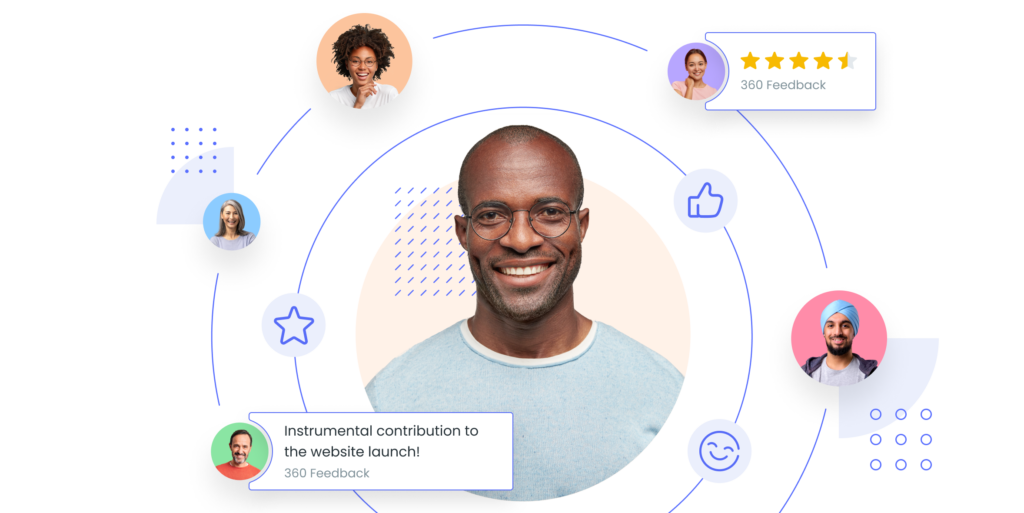 4 of the Best employee feedback Tools
1Fellow
Key features:
Fellow enables you and your team to share real-time feedback on meetings, projects, and performance and implement a feedback culture across your team and company. With Fellow you can build a culture of continuous feedback by normalizing feedback into your team's day-to-day experience, easily asking for and providing feedback, and tracking feedback over time to visualize your growth. Fellow also allows the requester of feedback to designate whether or not they would like the feedback collected to be anonymous. Plus, whether you're asking for 360 feedback, feedback about a meeting, or something else entirely, Fellow's pre-built templates help you create a feedback request without over-thinking the process.
"One of the best additions to our feedback loop has been the company-wide adoption of Fellow. It provides an amazing platform for constant conversations and direct feedback between managers and direct reports."

– Justin Schiefner, Director or People and Culture at Arkose Labs
Pricing:
Free—$0/month (for teams of up to 10 people)
Pro—$6 USD/month (per user for teams of up to 50 people)
Business—custom pricing (for organizations that need a hub for all of their meetings)
Enterprise—custom pricing (for companies looking to implement a holistic management system)
Reviews and ratings: 4.7/5 star rating on G2 with 1,657 reviews

Give and get feedback as work happens
A healthy and strong culture starts with feedback. Fellow enables your team to share real-time feedback on meetings, projects, and performance.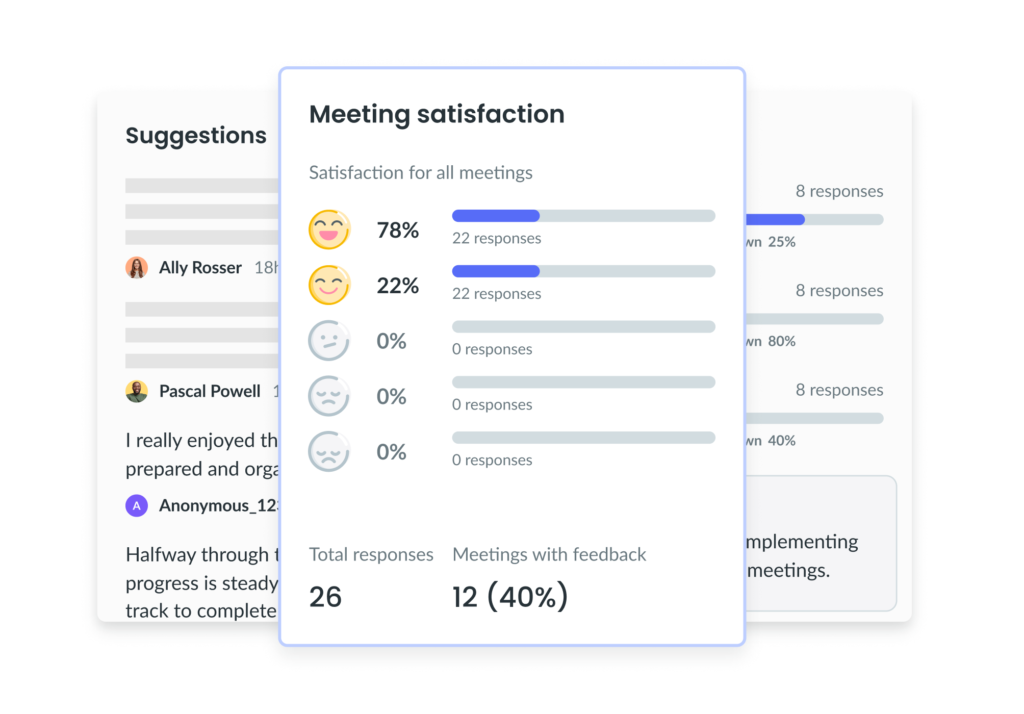 2Weekdone
Key features:
Weekdone is an OKR software that teams can use to set structured goals, track weekly plans and progress, and give feedback so everyone can move forward in a unified direction. It offers feedback features like weekly progress reporting so you can gain regular insights on employees' plans and progress after you deliver feedback.
Pricing:
Free—$0/month (for up to three people)
$6/month (when billed annually for 61-175 usPricingricing is on a sliding scale)
Reviews and ratings: 4.1/5 star rating on G2 with 33 reviews
3SurveyMonkey
Key features:
SurveyMonkey is a cloud-based tool for teams to create, send, and analyze surveys. The tool makes it easy for managers to transform feedback into business growth by allowing users to design and send surveys to measure topics like performance, employee satisfaction, and more. The tool also has an array of team management features you can use to improve collaboration at your organization.
Pricing:
Team Advantage—$27 CAD/month (per user when billed annually)
Team Premier—$75 CAD/month (per user when billed annually)
Enterprise—custom pricing
Reviews and ratings: 4.4/5 star rating on G2 with 18,483 reviews
4Culture Amp
Key features:
Culture Amp is a platform to run performance reviews, offer feedback, and send culture surveys. With the tool, leaders can review data based on the feedback they receive from employees whether they're at the onboarding or exit stage. It also offers features for managers to view drivers for engagement and morale.
Pricing:
Performance Management + OKRs & Goals—$11 USD/month (per user)
Engagement—+ $4 USD/month (per user)
Grow—+ $4 USD/month (per user)
Compensation—+ $6 USD/month (per user)
Reviews and ratings: 4.6/5 star rating on G2 with 576 reviews
Best practices for giving employees feedback
1Come prepared
Preparation shows others that you have the knowledge and skills needed to complete tasks and work through difficult challenges successfully. Make sure you're well prepared before delivering feedback to employees by creating and sharing a collaborative meeting agenda with the individual or group of attendees at least 24 hours in advance. Ask that everyone add their talking points to the agenda in advance of the meeting so the group can come prepared with answers to questions and any documents or resources needed to have a productive discussion.
2Be specific
All feedback you deliver should be specific. When you're telling an employee what they can improve, don't forget to share how and why they should improve, too. For example, if you're letting an employee know that they should work on their time management skills, say, "I noticed that you've submitted work past the deadlines we've discussed. Moving forward, let's develop a plan to break tasks for large projects into small chunks so you can reach deadlines and work towards your goals productively."
3Ensure feedback is private
You've probably heard the phrase "praise in public and criticize in private." When delivering constructive feedback, you should do so in private so as to not embarrass the individual. You should also deliver most of your positive feedback in private so that the person doesn't feel embarrassed.
Use Fellow to lock notes when you want a conversation to remain between you and the person to whom you're delivering feedback. This will set your meeting notes in stone so you have an accurate record of what was discussed.
4Focus on performance
Deliver feedback based on what the individual did rather than who they are. For instance, if you notice that an employee needs support completing a task, you can say, "Is there a way I can help you learn to use the new project management software so we can deliver the final product to our client on time " instead of "Your inability to learn how to use the software is causing problems." Always use empowering language that promotes a growth mindset, rather than words that demean or belittle. Focus on the person's behavior so your feedback is conducive to improvement!
5Follow up
Strive to build a feedback culture by having regular follow-up conversations with employees regarding feedback you've delivered. If you deliver critical feedback, consider scheduling a follow-up meeting to access the changes they've made and make adjustments to the plan you previously discussed. Don't make the mistake of following up too soon. Depending on the feedback you provided, give your employees a week, a month, or longer to fully process the feedback and make changes.
6Don't wait
Feedback is an ongoing process. Don't wait until quarterly meetings or yearly performance reviews. Instead, incorporate opportunities to deliver feedback into your daily routine. The next time you notice a colleague is having a stellar performance week, tell them! If your colleagues are having a challenging time, offer your support. There is no better time to give feedback than the present.
Parting advice
Feedback allows managers and employees to work together to develop effective solutions to everyday work challenges. Employee feedback management tools make it easier to track your team's growth and achieve amazing business results.
If you're looking for a new tool to help run great feedback sessions, look no further than Fellow. Our solution will have you giving, requesting, and exchanging feedback about people, meetings, and tasks with ease!