Managing up means being the most effective employee you can be while providing value to your manager and your organization. While it may seem simple, you must strike the perfect balance between supporting your manager and fulfilling your duties without compromising your manager's authority. If you've been curious about what it means to manage up in a remote workplace, you've come to the right place. Keep reading to learn more about the art of managing up in a remote workplace.
What is managing up in a remote world?
Managing up in a remote workplace refers to the practice of strengthening your relationship with your supervisor or manager while working remotely. This means being the most effective remote employee you can be by creating value for your boss, and your organization. While managing up does not mean going above your manager or trying to manage your manager, it does involve leveraging the traits of a good leader to support your manager and your endeavors to become a better employee. This means building strong relationships with your peers, getting clear on expectations, and effectively communicating and collaborating with your manager to ensure mutual success and productivity.

Managing a team?
Take control of your team meetings by having collaborative meeting notes and encouraging accountability with action items. Try a tool like Fellow!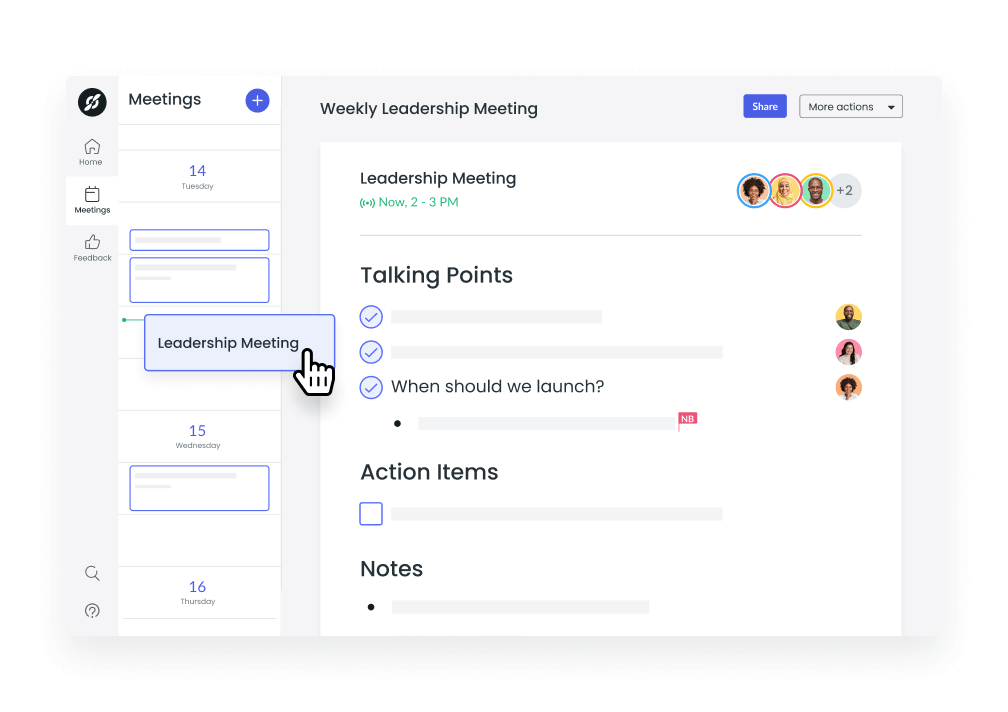 Benefits of managing up in a remote world
In a remote environment where face-to-face interactions are limited, managing up becomes even more important for maintaining productive working relationships. Not only will managing up in the workplace help you strengthen your relationship with your manager, but it will also help you develop a valuable set of skills that can be used to shape your career for years to come. When done correctly, managing up in the workplace will make both your and your manager's jobs easier.
Benefits of managing up in the workplace include:
1Greater ownership
Managing up in a remote workplace means taking control of your workload and your goals. Instead of relying on your manager to provide you with step-by-step instructions or set your goals for you, you have to take the bull by the horns and take control. Taking ownership of your career trajectory will help increase engagement and motivation, resulting in greater job satisfaction and overall happiness.
2Heightened productivity
When you work in tandem with your manager, you'll be unstoppable. Heightened engagement and collaboration will not only lead to increased productivity but also better performance. The better your relationship with your manager, the more likely you are to work well together.
3New opportunities
When you manage up in a remote workplace, you're honing in on your skills and becoming the best version of yourself that you can be. Naturally, new opportunities will begin to present themselves as you continue to evolve and refine your skills. If you're self-sufficient, reliable, and willing to help your manager, they will be more inclined to advocate for you when an opportunity presents itself.

10 ways to manage up in a remote world
1Be reliable
Being reliable is arguably one of the most essential characteristics for an employee who is trying to manage up. This means taking accountability for your work and doing what you say you're going to do. If your manager can't rely on you to follow through on your responsibilities, it will be nearly impossible for you to manage up. If you notice that you won't be able to deliver on a task, take a proactive stance and inform your manager before the deadline. It's important to keep your manager informed if there may be any challenges or delays.
2Invest in a productivity tool
There may come to a point in a career where you feel like you've hit a wall. If you've gotten to this point, it may be because you feel as though you're doing all that you can do. To manage up, you must use your resources to your advantage. Investing in a productivity tool like Fellow may be just what you need to double down and manage up. Fellow helps you and your team run productive and meaningful meetings, build collaborative meeting agendas, record decisions, and keep each other accountable. In fact, 85.8% of managers agree or strongly agree that their meetings are more productive thanks to Fellow! If you're looking for an edge or a leg up, we highly suggest taking advantage of a productivity tool that helps you make the most out of your time. 
3Set goals
When you take the time to set actionable goals, you have benchmarks to measure success and gauge progress. Not only will setting goals provide you with the framework you need to move forward with confidence, but it will also help your manager measure your contributions. Setting goals will provide you with a sense of purpose and motivation as well. When you know what you're working towards, you'll be more inclined to stay focused and engaged.
Fellow makes it possible to stay on top of your goals by clearly recording, defining, and tracking the progress of your objectives and key results (OKRs) in Fellow's objectives tool. The best part? You can quickly review those OKRs during meetings so you and your manager can go through them together.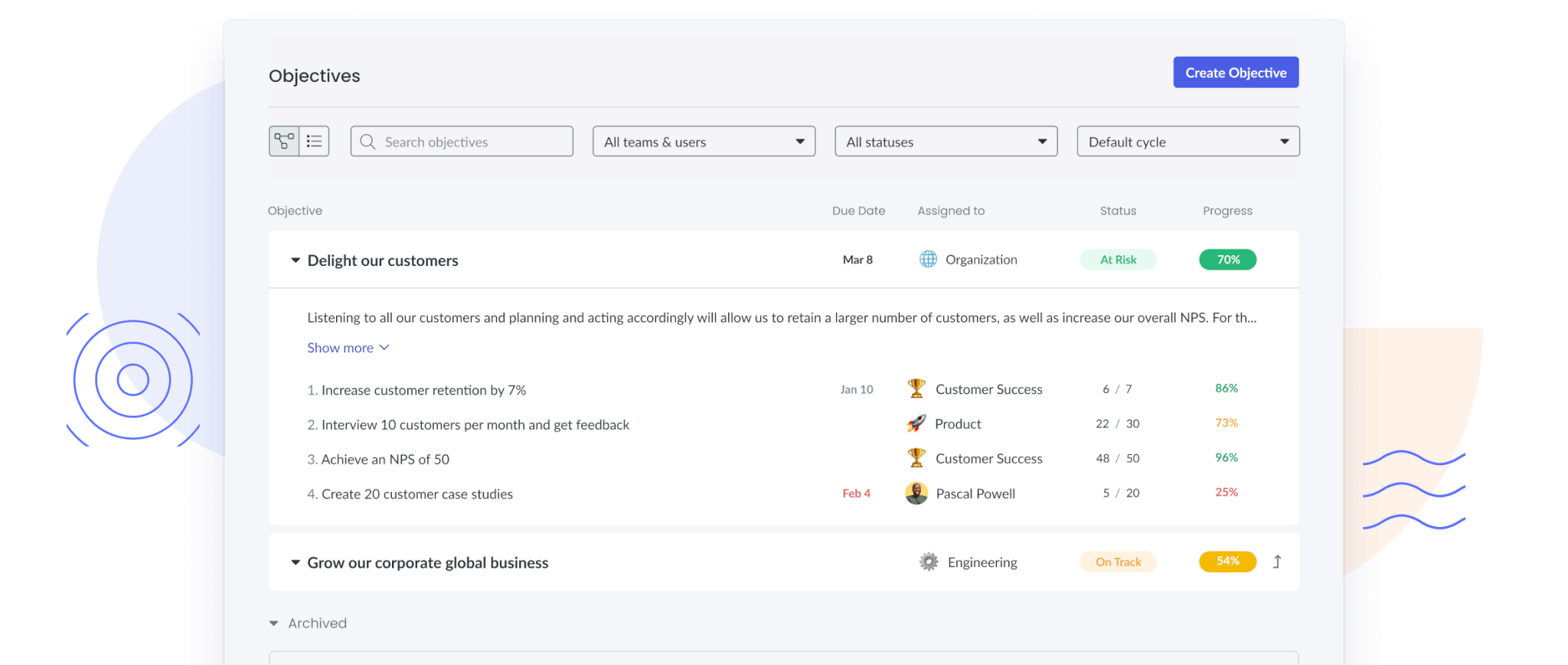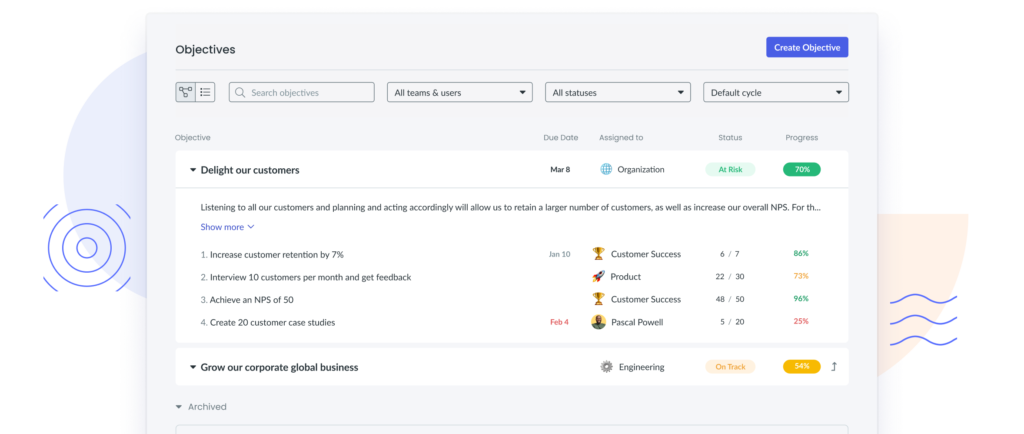 4Ask for feedback
You can't manage up if you don't know where to start. Seeking feedback from your manager will help point you in the right direction. While seeking feedback is important, it's equally important to be open to constructive feedback. This guidance or feedback can then be used to focus on growth and professional development opportunities.
If you want to take your feedback to the next level, you can leverage Fellow to share real-time feedback on meetings, projects, and performance. Whether you're asking for 360-degree feedback, feedback on a meeting, or feedback on something else entirely, Fellow's pre-built templates help you create a feedback request without overthinking the process.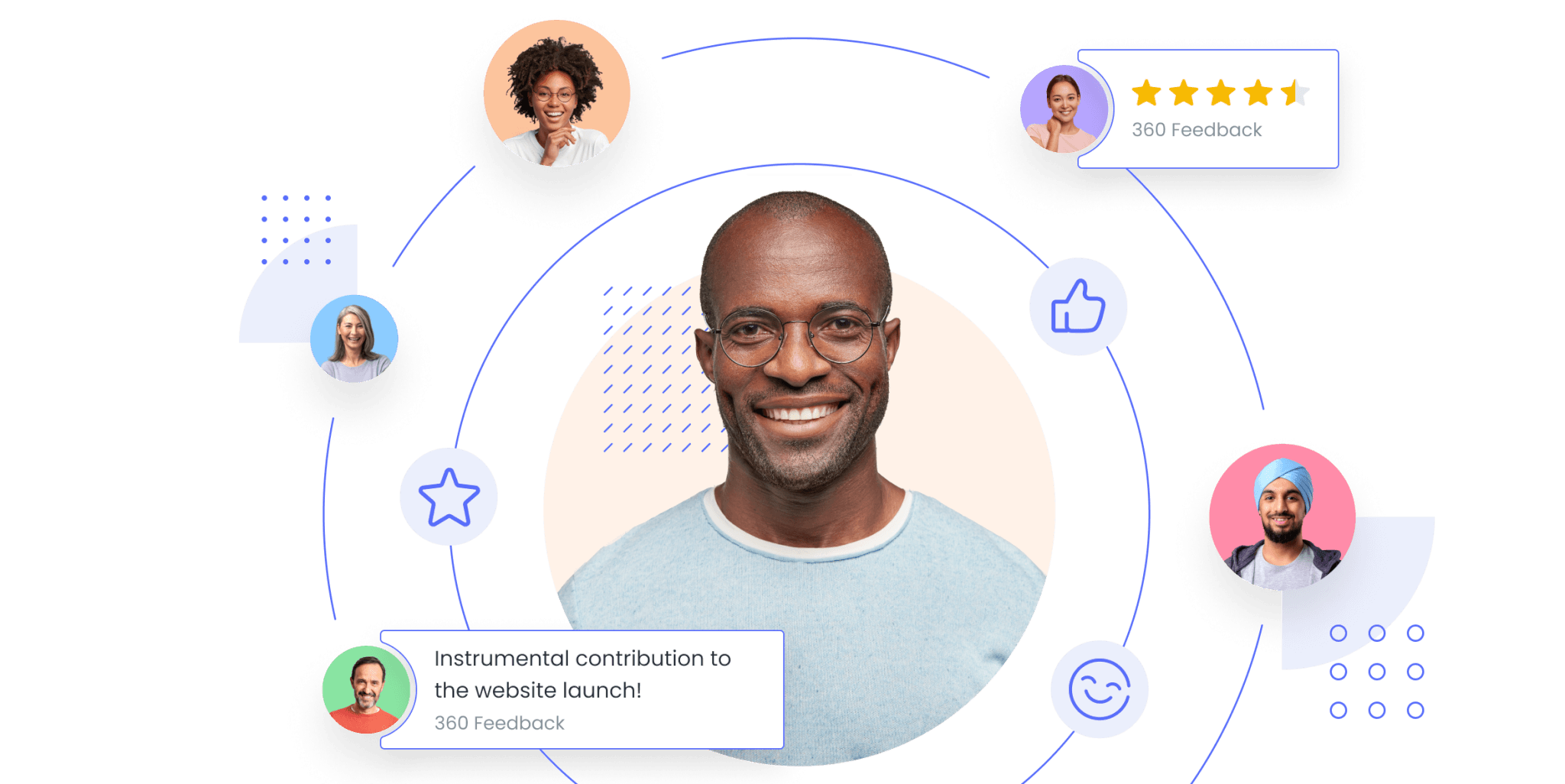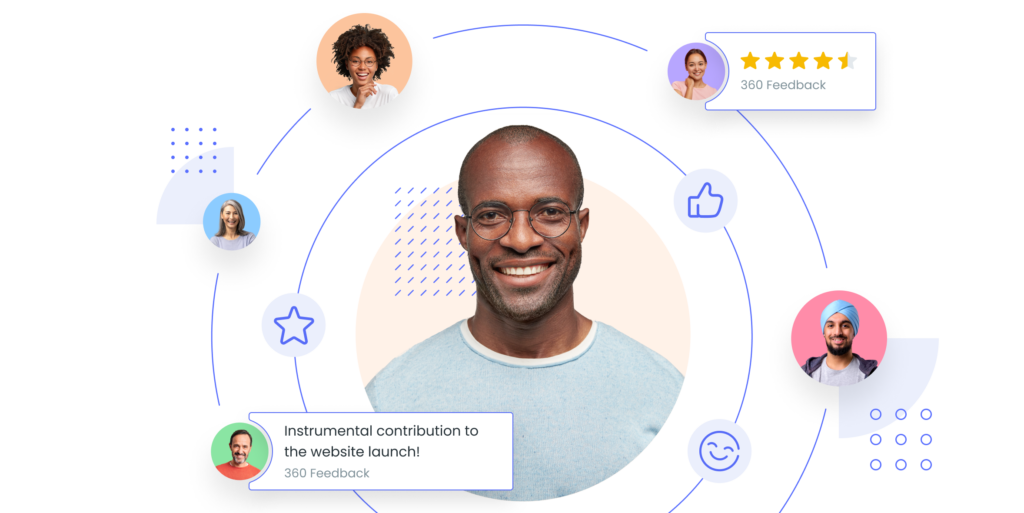 5Be self-aware
Being self-aware will enable you to recognize how your actions, communication style, decisions, and contributions impact your relationship with your manager. Being equipped with this knowledge will help you better understand how to hone in on your skills and support your manager so you can work more effectively towards being the best version of yourself.
6Have a problem-solving mindset
If you want to manage up in a remote workplace, you need to be able to solve problems and be willing to strategize and be solutions-oriented. You won't be able to manage up if you aren't willing to collaborate with your peers and your manager to get to the root of problems. Having an open mind and thinking outside the box will serve you well in your endeavors to manage up in a remote workplace. 
7Meet with your direct reports regularly
One-on-one meetings are incredibly important—not only for you and your manager but also for you and your direct reports. These meetings may be one of the only opportunities you have to connect and foster alignment, especially when meeting remotely. To quote Karl Moore,
"Showing your manager that you're willing to invest time into your relationship, especially in a time of social isolation, can really go the distance."
You must be as committed to building relationships as you are to meeting your goals and objectives.
8Be proactive
Managing up is all about being proactive. If you anticipate a problem, offer solutions; if you don't have the resources you need, speak up before too much time has passed. Keeping your manager informed and up to date about your status is imperative. This means sharing timely updates, project milestones, completed tasks, and results achieved, as well as communicating any potential risks or roadblocks. If you present a risk or roadblock, it's important that you also come prepared with a solution. A competent manager will always be solutions-oriented as opposed to focusing on what can't be changed. 
9Ask questions
Curiosity is key when managing up. Asking questions and being keen to learn more will provide you with the opportunity to gain important insight from your manager. Not only will curiosity lead to impactful conversations that may shape the future of your career, but it will also help strengthen your working relationship with your manager. When you ask meaningful questions, it demonstrates your commitment to the organization, making it clear to your manager that you're engaged and working towards managing up.
10Use shared calendars
Keeping your manager in the loop is imperative—and even more so when managing up. Not only will leveraging a shared calendar like Google Calendar help you keep your manager informed, but it will also help foster alignment by creating transparency and visibility between you and your manager. This way, your manager can gain insights into your workload, deadlines, and commitments, helping them understand where your time is being spent and when you may need support. 
Managing up in a remote workplace: unlocked
Not only will managing up make both your and your manager's jobs easier, but it will also help you supercharge your career. Considering the best practices noted above will allow you to apply everything you need to know when managing up in a remote workplace.