If you didn't already know, Zoom is a video-conferencing application that allows users to video chat with people across the globe. It's likely that you first heard or even used Zoom in 2020 as a result of the COVID-19 pandemic. When the whole world shut down, people resorted to remote forms of communication—video conferencing applications.
Zoom quickly became widely used for many purposes, from using Zoom to communicate with family and friends who were confined at home to using Zoom to hold university lectures while schools moved online. And while the pandemic continued into 2021 and 2022, so did Zoom's revenue.
According to Business of Apps,
"Zoom generated $4 billion revenue in 2021, a 53% increase year-on-year
Zoom was one of the fastest-growing apps of the pandemic; meeting participants increased by 2900%
It has 191,000 enterprise customers as of February 2022
Zoom's valuation exceeded $100 billion during the pandemic, a 383% increase on its value in January 2020. It has since dropped back down to $35 billion."
So, while more and more people become frequent users of Zoom—specifically those now working from home—there's no better time to share funny TV-inspired Zoom backgrounds that are sure to get your co-workers talking!
The purpose of funny Zoom backgrounds
Funny Zoom backgrounds have multiple benefits and are for the enjoyment of both you and your meeting attendees. Here are a few reasons you should try a funny Zoom background:
Work can be stressful, and a small laugh at a funny Zoom background can go a long way.
Funny Zoom backgrounds are a great conversation starter, especially when you're meeting with new people.
Funny Zoom backgrounds can serve as a great icebreaker or team-bonding activity—for example, ask everyone in your meeting to put their favourite TV show as their Zoom background!
When should you use a funny Zoom background?
A funny Zoom background should be used during informal meetings (for example, during coffee chats and team-bonding activities). While they're a great way to make everyone laugh and start the conversation, be cautious not to use funny Zoom backgrounds during formal meetings where being goofy might come across as unprofessional. For instance, using a funny Zoom background during a formal one-on-one with your boss might not be the greatest idea. 

Meetings worth showing up to
A well-run meeting can foster communication and collaboration by including an agenda the whole team can contribute to. Try using a tool like Fellow!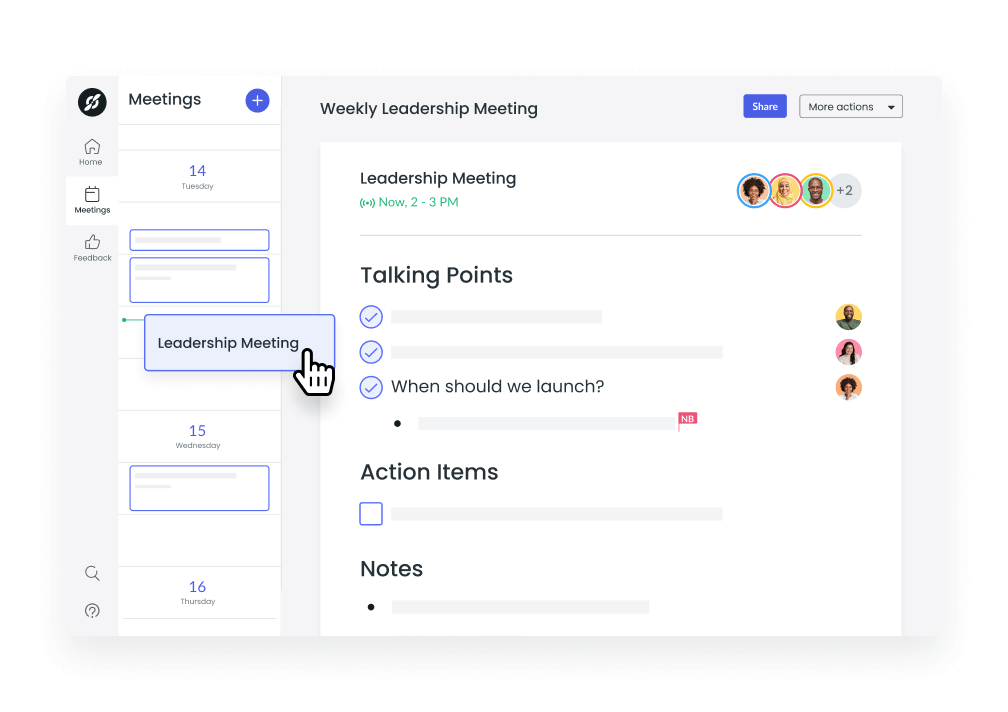 20 funny TV-inspired Zoom backgrounds to try
1Friends
Use this Zoom background to show off your favourite sitcom and pretend to be sipping coffee with Rachel, Monica, Phoebe, Chandler, Joey, and Ross at Central Perk.
2Family guy
Join your meeting on the famous Family Guy couch. The only thing that's missing is a furry friend to curl up next to you and take on the role of Brian!
3Modern family
Channel your inner Mitch and Cam by joining your next Zoom meeting from the Pritchett/Tucker living room!
4Game of Thrones
Join your Zoom meeting from The Iron Throne to show off your love for Game of Thrones!
5Survivor
Outwit, outplay, and outlast your meeting attendees by joining your next Zoom call from tribal council!
6Big Brother
Join your next Zoom call from Big Brother's diary room to show the kind of Big Brother fan you are!
7Wheel of Fortune
"Can I buy a vowel?" —Show off the game-show lover you are with this Wheel of Fortune Zoom background. The only thing that would make this background any better is if you could spin the wheel too!
8Schitt's Creek
Show off your love for Schitt's Creek by joining your Zoom meeting in front of the Rosebud hotel!
9Superstore
Pretend to be grabbing your groceries with the cast from Superstore with this Zoom background!
10The Circle
**ALERT** the circle will now be taking you to your Zoom meeting—will you join as a catfish or your true self?
11Bridgerton
Unlike Lady Whistledown, show your identity by joining the Zoom meeting with a Bridgerton Zoom background!
12Stranger Things
Intrigue your meeting attendees with this Stranger Things Zoom background!
13Prison Break
Make your meeting attendees wonder what mischiefs you got yourself up to last night with this Prison Break Zoom background! If only you had Micheal as your cellmate to break you out…
14The Tonight Show Starring Jimmy Fallon
Have your meeting attendees think you just finished up an iconic interview with Jimmy Fallon with this Zoom background!
15Ozark
***Calling all Ozark fans*** Join your next Zoom meeting with this Ozark background!
16The Office
Join your next Zoom meeting with The Office interview room as your background to show off your favourite sitcom and impeccable sense of humour!
17The Simpsons
"D'oh!" Join your next Zoom meeting with the Simpsons living room as your background!
18The Bachelor/Bachelorette
Will you accept this meeting invitation? Use the Bachelor/Bachelorette mansion as your Zoom background to show off your favourite reality TV show!
19Grey's Anatomy
Show off your TV-learned medical skills with this Grey's Anatomy Zoom background! Just hope nobody in your meeting needs real help…
20Family Feud
"Top 5 answers are on the board." Use this Family Feud Zoom background to show off your love for game shows!
Parting advice
Don't take Zoom so seriously!
Have some fun at your next Zoom meeting with these 20 funny TV-inspired Zoom backgrounds. Or, start an icebreaker by having team members show up to the Zoom meeting with their favourite TV show off this list as their background!