Back to Template Gallery

Decision-Making Meeting Agenda Template
Stimulate group participation, share concerns, and create momentum for the next steps with this template by Rick Lent (author of Leading Great Meetings).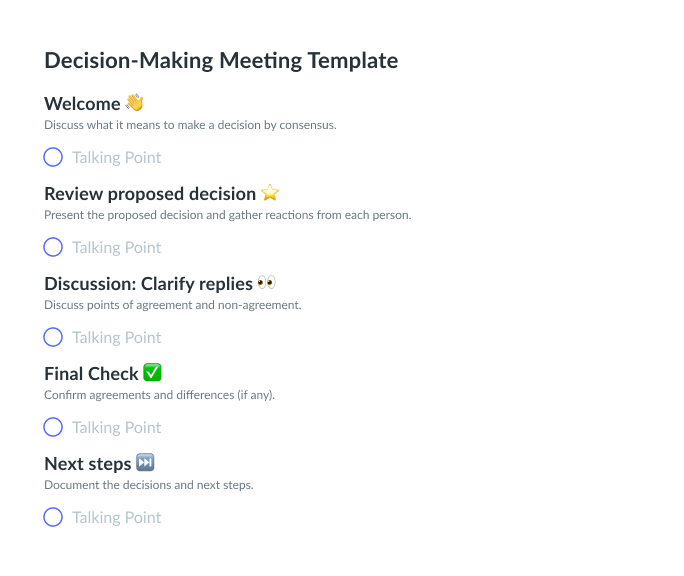 Preview template
What's inside this Decision-Making Meeting Template:
1Welcome 👋
Discuss what it means to make a decision by consensus.
2Review proposed decision ⭐
Present the proposed decision and gather reactions from each person.
3Discussion: Clarify replies 👀
Discuss points of agreement and non-agreement.
4Final Check ✅
Confirm agreements and differences (if any).
5Next steps ⏭
Document the decisions and next steps.