Non-management roles used to be reserved for new and entry-level employees. With a decrease in available management positions over the past few years, many companies are opting to hire skilled individual contributors to level up their team's productivity and efficacy.
Long gone are the days when employees had to coach and develop others to be successful. Let's take a look at the role of an individual contributor on a team, explore how the position is different from that of a manager, and look at 10 meaningful ways you can develop individual contributors on your team.
What is an individual contributor?
An individual contributor is a team member who doesn't manage other people. By definition, most entry-level employees are individual contributors. However, there are also many senior and specialized individual contributor roles within a company. These individuals are responsible for specific functions within the team or siloed projects and tasks. They may collaborate with other teams and departments as well and influence others without having executive authority.
What is the difference between a manager and an individual contributor?
While managers manage people and may oversee projects, individual contributors oversee projects but never manage people. The traditional role of a manager is to organize and direct a group of employees as they work to achieve specific goals. Individual contributors also have objectives, but they work with others to complete them instead of overseeing others during the process. Managers host one-on-ones with their team members, coach performance, and give regular feedback to direct reports. Like managers, individual contributors may delegate tasks, lead projects, and design workflows.

Meetings worth showing up to
A well-run meeting can foster communication and collaboration by including an agenda the whole team can contribute to. Try using a tool like Fellow!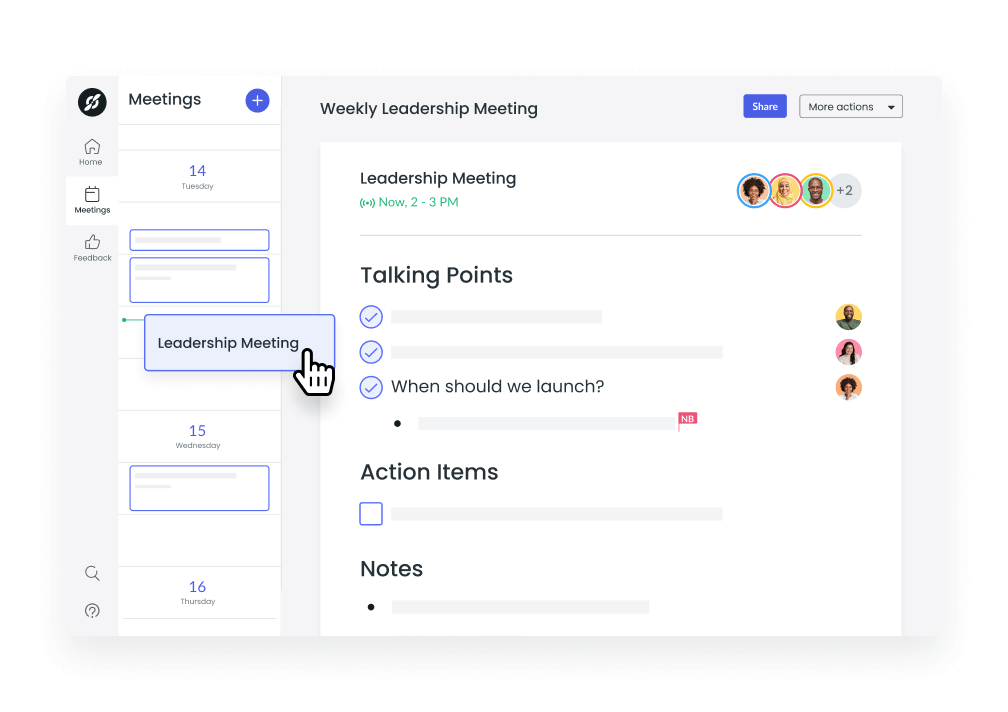 How to develop individual contributors
1Ask them the right questions
Not everyone wants to manage others. Some employees are content working on their projects without the stress of overseeing employees. In fact, in Kim Scott's bestselling book Radical Candor, Scott explains that high achievers at work fall under one of two categories: rock stars and superstars. One group is a source of stability within a company, while the other has a rapid growth trajectory. She further explains that one of the worst mistakes a leader can make is assuming what path an employee wants to take and pushing them to pursue it.
This is where questions come in! You should ask your employees about their ideal career paths during one-on-one meetings so you know where their interests lie. Questions like: "Where do you see yourself in five years?" and "Do you see yourself managing others in the future?" will indicate in what position an employee sees themself working in the long term. You may be surprised to learn that a teammate who seems to be on a clear path to managing others has no interest in management at all.
2Recognize experience
If you want your individual contributors to grow with your team and company, you need to create opportunities that allow them to do so. While they may not be interested in management, independent contributors still want to be recognized for their accomplishments, growth, and experience. Promote independent contributors to more senior titles when they achieve career milestones and develop their job descriptions to reflect their expertise. You can also reward independent contributors with new project management experience when they are ready.
3Offer learning and development opportunities
Individual contributors should have plenty of chances to develop their skill sets. Offer regular learning and development opportunities to improve employee engagement and satisfaction. Learning and development will include any efforts to unleash the potential in employees. For example, many colleges and universities offer corporate training programs that give specialized employees the skills they need to succeed in their roles. Ensure your team has a budget set aside for learning and development so employees can take advantage of new opportunities when they arise.
4Have regular one-on-one meetings
One-on-one meetings give leaders and their direct reports uninterrupted time to discuss projects, review performance, remove blockers, and more. It's also a great chance for managers to get to know employees on a more personal level. Individual contributors may work across teams or even departments on a wide range of projects, so one-on-one meetings can be used to plan out and support career growth.
Use Fellow to set expectations and foster positive relationships with your direct reports. Our wide range of one-on-one meeting templates can help you prepare to navigate any conversation. 
5Use their strengths
Did you know that employees who use their strengths are more engaged, perform better, and are less likely to search for a new job? Individual contributors thrive when given tasks they enjoy and can succeed at doing. Take note of employee skills and aim to delegate tasks that fall in line with these areas. Ask each direct report what they believe their best skills to be and put them to the test. Additionally, ask them which areas they'd like to improve in and provide them with plenty of chances and resources to grow new strengths. In doing so, you'll improve efficiency and performance overall!
6Manage burnout
Burnout refers to a state of physical, emotional, and mental exhaustion that is caused by excessive and prolonged stress. If you don't encourage balance and take tangible steps to ensure employees are taken care of, your teammates will burn out on the job. Burnout hinders productivity and lowers employee morale and motivation. Reduce employee stress by promoting and living out a healthy work-life balance, monitoring workloads and scheduling, and offering flexible work options, if possible.
7Encourage upskilling
Upskilling means facilitating continuous learning opportunities to expand employees' abilities and minimize skill gaps. The trend focuses on improving employees' skills—usually through training—so they can expand their scope of responsibilities to advance in the workplace. You can encourage upskilling by offering new training to employees in areas they want to improve. For example, if you manage an individual contributor in a marketing role, you can offer training in big data and analytics software so they remain agile as the industry changes.
8Offer regular feedback
Feedback is one of the best ways to promote personal and professional growth in the workplace. Strive to give both positive and constructive feedback to your team's individual contributors during one-on-one meetings. During feedback conversations, offer meaningful suggestions for the person to improve and help them create a plan of action.
Create a strong feedback culture at work with Fellow. With our platform, you and your team can share real-time feedback on meetings, projects, and performance. You can also keep a history of the feedback you exchange with individual contributors to visualize and track their growth!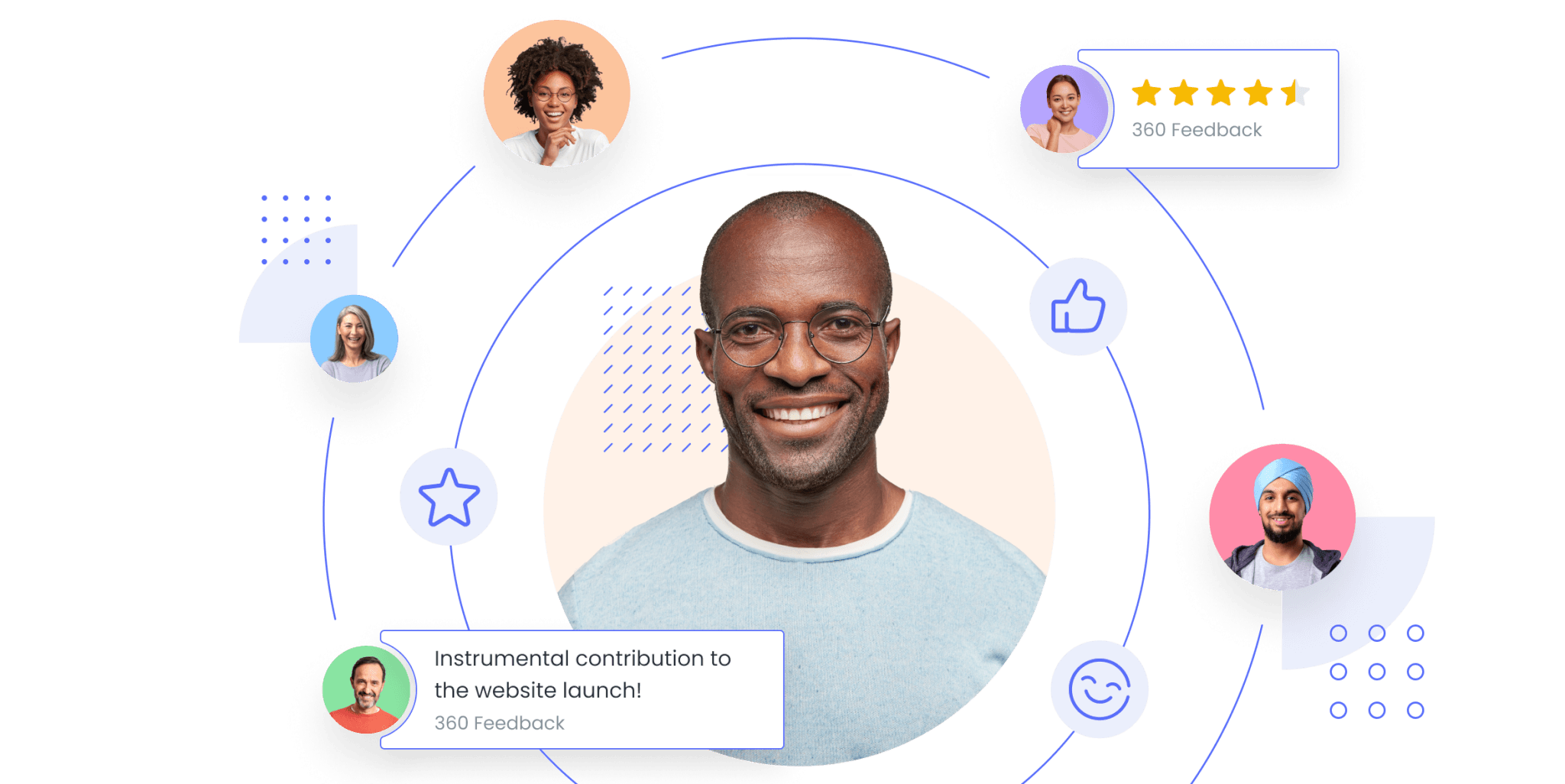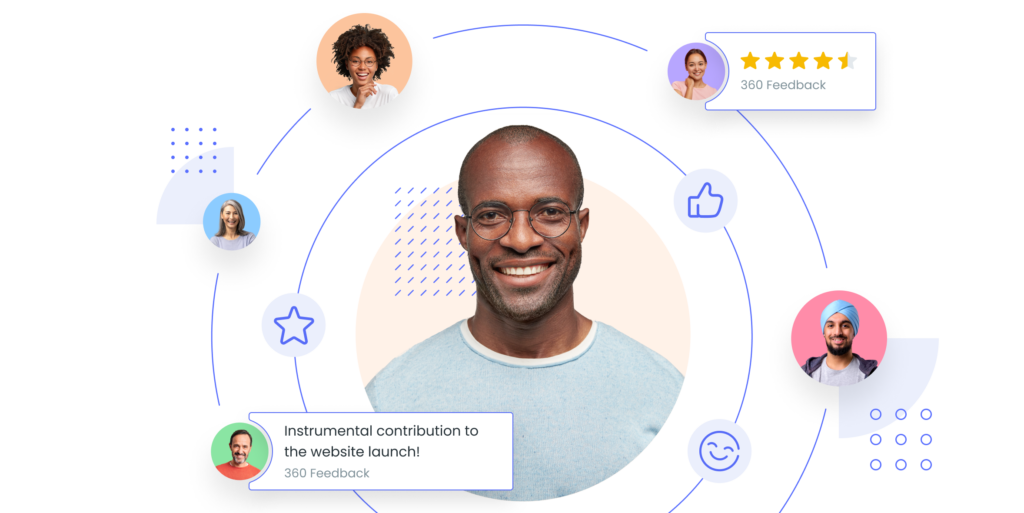 9Support cross-collaboration
Cross-collaboration means coming together with individuals from different teams and departments within your organization and outside of your organization to achieve common goals. Leaders can support cross-collaboration by empowering individual contributors across departments to work together using collaborative systems, and automated workflows, and by building trust and transparency with one another. Leaders should also provide opportunities for individual contributors to learn from industry experts at other organizations through conferences, networking, and knowledge-sharing platforms.
"We hire the best and we want them to be the best. And you cannot be the best at what you do without thinking about community development, networking, and meeting people outside of your office."

– Kyle Lacy, Chief Marketing Officer at Lessonly, in episode 57 of our Supermanagers podcast
10Lead by example
The best way to develop individual contributors on your team is by leading by example. As a leader, you should model the behavior you want to see from your employees. This looks like proactively approaching goal setting, motivating others, providing regular constructive and positive feedback, and using your expertise to make informed decisions that affect others.
Remember, actions speak louder than words, so be mindful of what you say and to whom. Follow through when you make a commitment to your team. Take responsibility when you make mistakes and ask for regular feedback from individual contributors on how you can best lead them to success.
Parting advice
Some employees dream of leading teams while others dream of using their skills to independently produce meaningful work. Many companies are opting to recognize the individual contributor role as a viable career path and plan to hire, develop, and retain these positions.
Know that there is a clear path for your rock star employees who aren't interested in managing others. The next time you identify someone with leadership potential, don't assume their career path includes management. Let them know about individual contributor positions too, and watch them grow into the career they want.