Back to Template Gallery
Marketing Meetings
Templates to manage all your marketing content across every channel. Organize assets, campaigns, and teams with these meeting templates.
Product Positioning
Before you start building products and planning strategies, it's a good idea to conduct a product positioning exercise.This template can help!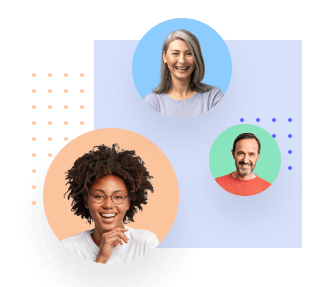 Marketing Meeting
Facilitate marketing meetings where your team aligns on goals, tactics, expectations, strategy, and performance.
Campaign Kickoff
This marketing campaign kickoff agenda can be used as a template for your own marketing campaign meetings to help keep your team on track.
Strategic Marketing Plan
Help shape your marketing strategy with this meeting template. This template can inform your research process or guide your brainstorming sessions.
Frequently Asked Questions
How do I prepare for a marketing meeting?
While this is can vary person to person, we recommend a few thing including: know your metrics, start with a creative mindset, and always have your customer persona/ICP in mind
What makes a good marketing meeting agenda?
A good marketing meeting has a good balance of ideas, metrics, and project statuses while having opportunities for everyone (even quiet team members) room to contribute.
Why use a meeting template for your marketing team meetings?
A meeting agenda template provides structure for your marketing meetings so that every meeting participant knows what they need to prepare and what is going to be discussed. A template also ensures that nothing gets missed
"I spend my days in a lot of meetings and work with various teams across the company. Fellow is a great tool to stay organized and follow up on the action items that inevitably come out of every meeting. It's been a game-changer for our team."

John Gleeson

VP of Customer Success
Your team will thank you
See why leaders in 100+ countries use Fellow.
Log in