Back to Remote Meetings

Remote Stand-Up Meeting Template
With this remote stand-up meeting template, your team will start the day with something fun and finish the meeting by sharing priorities and discussing blockers!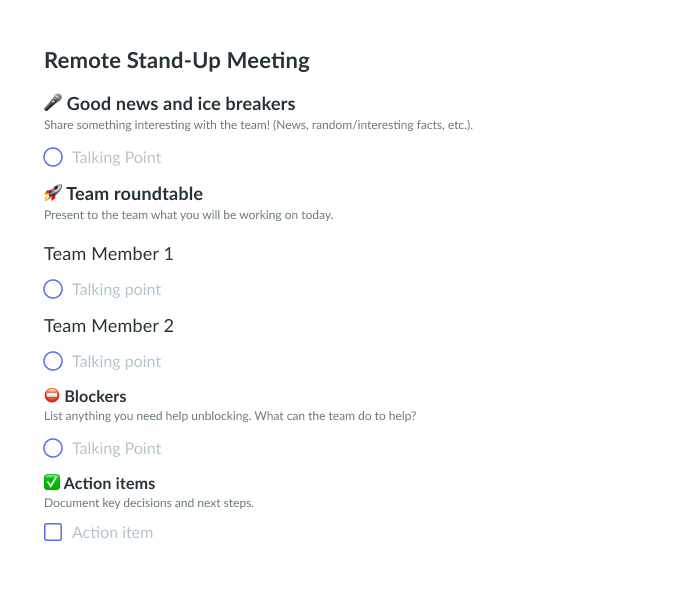 Preview template
What's inside this Remote Stand-Up Meeting Template:
Note: we recommend encouraging every team member to keep their camera's on during this meeting
1 🎤 Good news and ice breakers
Share something interesting with the team! (News, random/interesting facts, etc.).
2 🚀 Team roundtable
Present to the team what you will be working on today.
Team member 1
Team member 2
Team member 3
3 ⛔️ Blockers
List anything you need help unblocking. What can the team do to help?
4 ✅ Action items
Document key decisions and next steps.