Back to Template Gallery

Staff Team Meeting Agenda
Use this Staff Team Meeting Agenda template to keep your team focused, on track, organized and moving in the same direction.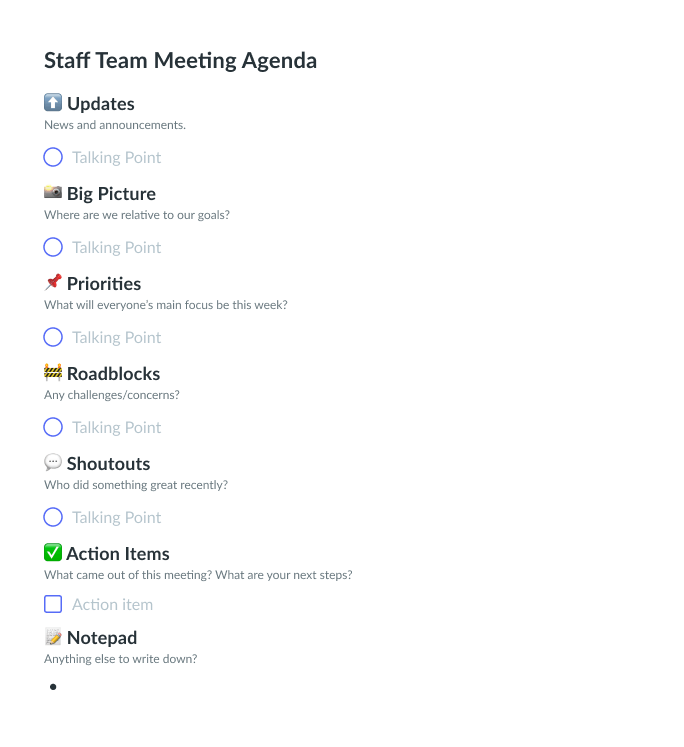 Preview template
What's inside this Staff Team Meeting Agenda:
1⬆️ Updates
News and announcements.
2📸 Big Picture
Where are we relative to our goals?
3📌 Priorities
What will everyone's main focus be this week?
4🚧 Roadblocks
Any challenges/concerns?
5💬 Shoutouts
Who did something great recently?
6✅ Action Items
What came out of this meeting? What are your next steps?
7📝 Notepad
Anything else to write down?