Back to Template Gallery
Team Meetings
Templates for all team meetings to guide decision-making, brainstorm ideas, share news, and build direction for your team.
Leadership Team Meeting
Drive the company forward and make strategic decisions by using this meeting agenda for leadership teams.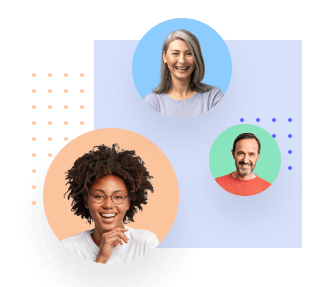 30-min Team Meeting
Need a quick team meeting? Try out this template for a productive 30 min team meeting.
Remote Team
Don't let communication slip throught the cracks in your remote team. Use this template to ensure team alignment and consistent communication
All Company Team Meeting
Use this fun & informative all company meeting template to get insight on what's happening within your organization while connecting with your team.
Frequently Asked Questions
Why should I use a meeting agenda template for my team meetings?
A meeting agenda template provides structure for your team meetings so that every meeting participant knows what they need to prepare and what is going to be discussed.
Where can I find other meeting templates?
If you are looking for more meeting templates, you're in the right place! Fellow has hundreds of templates that you can use for 1-on-1s, executive meetings, project meetings, etc. To view all the templates, click on the categories on the left hand side of the screen or view the "Templates" section in Fellow.
Can I customize Fellow agenda templates?
Yes! Fellow's meeting templates are very customizable – you can edit the content, add personalization, embed images/media, and add some style with colours and highlights. The template provides the basic outline and you'll have the ability to customize the template into something that works great for you and your team.
"I spend my days in a lot of meetings and work with various teams across the company. Fellow is a great tool to stay organized and follow up on the action items that inevitably come out of every meeting. It's been a game-changer for our team."

John Gleeson

VP of Customer Success
Your team will thank you
See why leaders in 100+ countries use Fellow.
Log in