Back to Template Gallery
HR Meetings
Meeting templates to manage your company's shared knowledge, develop the employee life cycle and support your teams.
Performance Improvement Plan
Use this template to identify critical areas of concerns, performance gaps, and expectations, as well as to demonstrate improvement and commitment.
Monthly HR Standing Meeting
Stay on track and end your team meetings on time by using this quick, simple, and effective 45-minute agenda template.
Exit Interview
Gather honest feedback about company culture, team morale, and your management style by asking departing employees these exit interview questions.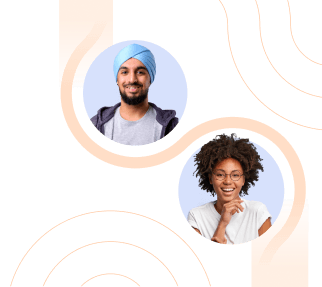 HR Strategic Plan Meeting
This HR Strategic plan meeting template is great for outlining the mission, objectives, strategies and implications of each new HR strategy.
Frequently Asked Questions
How can Fellow help me have an efficient meeting?
The first step to an efficient and productive meeting is to start with a meeting agenda. Fellow makes it easy to create an agenda using templates which build consistency. From there, Fellow prompts meeting attendees to prepare for the upcoming meeting and collaborate on what to talk about. During the meeting, check off points as they get discussed, add notes to have a central source of truth, and document action items and next steps. This way, everyone leaves the meeting on the same page.
What are the main items to include in an HR meeting agenda?
A well executed HR meeting agenda typically includes topics such as: New policies, compliance checks, recruitment updates, payroll and benefits, upcoming training and issues and roadblocks.
Where can I find other meeting templates?
Fellow has a lot of meeting templates right here in our library. Just click on the categories on the left hand side to browse all our templates. Or you can browse our full template library directly in Fellow then apply the template directly to a meeting.
"I spend my days in a lot of meetings and work with various teams across the company. Fellow is a great tool to stay organized and follow up on the action items that inevitably come out of every meeting. It's been a game-changer for our team."

John Gleeson

VP of Customer Success
Your team will thank you
See why leaders in 100+ countries use Fellow.
Log in